7 Men's Winter Style Tips (How To Dress Sharp and Casual)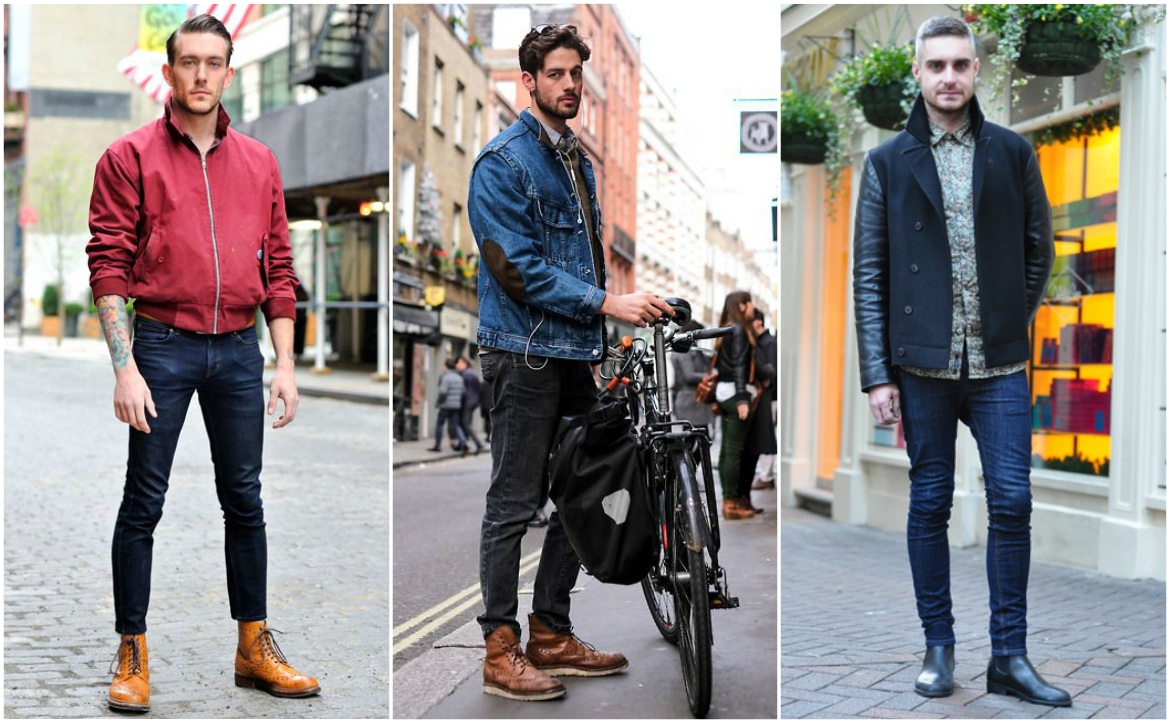 Some people are so lazy when it comes to dressing up for the winter events because they are not a huge fan of winter at all. All they want to do is stay in their comfort zone, warm and they cannot do both of these sometimes if they want to slay the occasion. If you are one of these people and stuck with this problem then worry not, we are here to help you out. 
Winter Style Tip 1. Leverage Texture
Anything that matters during winters is the texture of what you wear, take, and have around yourself. It could be about your sweaters, the blanket you take at night or even the teddy you held when you were a small baby. The fact of being attracted towards the texture has been there since the start as we were growing up. Because by the texture, we as babies concluded what was safe for us and what to fear just by the touch of it like the stuffed togs, or a floor or even the plants like cactus by mistake.
 The researchers even showed that human beings from the start feel comfortable and more secure in soft textures. Now in the outfits, it goes the same, people around you are automatically attracted towards you because of the texture if the outfit that you are wearing. In research during 2001, there were samples of different fabrics taken and women who participated in the research rated those fabrics emotionally and cognitively while scanning their brain to confirm what they say. The results were as follows:
There were emotions of relaxation and warmth while touching fleece and tweed. 

The feelings of faded similarity were observed while touching satin and silk. 

The fabrics of corduroy and leather made them feel the emotion of masculinity. 

There was energy felt while touching lycra and denim. 
Winter Style Tip 2. Incorporate Retro Wear 
If you want to wear retro at this time, make sure you make some modern touches in it and you are set to boss around. You can even wear the any old style jacket because nothing ever goes out of fashion, it just gets dissolved or ignored most of the time. Just wear it with confidence and nail your whole look. 
Winter Style 3. Wear a Check Patterned Blazer Jacket
Wearing the check jacket is not like wearing the check shirt at all. These are highly seen in tartan, tweed, glen plaid, window-pane, gun-check – check blazers and on Prince of Wales carrying out the usually seen casual winter style. 
Initially, the gun-check was worn in the country settings and the name was introduced by the American Gun Club coming back from Scotland back in the 19th century. You may want to keep everything simple along with the check blazer. It would be better to have smaller checks matching the colour scheme of the blazer. 
Winter Style Tip 4. Practice Wearing Your Outfits Around The House 
There is nothing to worry when you work from home like what are you wearing, where you plan to work because hey, you do not have to go anywhere else stay in your home. You feel more comfortable in those t-shirts and pyjamas because those are somewhat your comfort zone and you hardly work when you are in your comfort zone. 
So it would be better to just dress a bit so that you feel focused, motivated with the mindset of working and getting things done at the time and by this, you would get yourself a new productive habit of dressing sharp. So make sure you dress up and work like you have the intentions of getting work done on time in the office. 
Winter Style Tip. 5 Break Out Of Your Style Comfort Zone 
It is always great to keep evolving your way of dressing to not get a boring same look continuously. Research back in 1908 showed the results that how the state of relative anxiety enhanced and maximised the performance of people as compared to the ones in the state of relative comfort. It was named as 'Optimal Anxiety' which is considered to be out of your comfort zone. If you want to do great, better move out of your comfort zone even though it might scare you most. It would be great to experiment now and then with everything around you and the best place to start is by that heavy vest on you. 
There are types of varieties vests including soft-shell and quilted. There would be a soft outer shell which is worn near the torso having mo down filling in the soft-shell vest. It is made of polyester mostly. You may go for a lightweight version being thin and wear it like the third layer under that grey flannel blazer or the suit jacket. 
On the other hand, the quilted down vest has those goose feathers to it having the sectional pattern through which the filling is sown. As being a casual option, it is still a warmer one. The down vests are made of those sleek and thin materials recently which are great for the professional environment and perfect under the suit jacket. 
ALSO READ: Looking Ahead at Wedding Fashion in 2021
Winter Style Tip 6. Accessorise With Bold Colours & Patterns 
Make sure to wear accessories with the patterns. You may want to add a bold accessory with a neutral outfit which looks like a big statement without looking like to get attention. Nothing can beat those neutrals with the bold and colourful scarves as they seem to be quite elegant and not too fashion-forward. 
The simpler you look, the more sophisticated you appear to be. For this, you may want accessories so that they do the rest of the job as both of them together complete the look for sure. You can even go for the paisley pattern or geometric check if not a bold colour. 
Winter Style Tip 7. Layer Casual With Business Causal 
There are different meanings to business casual when said in different environments. As they are always evolving with the dress code and that is the only consistent fact of business casual dressing. If you want to get an idea of it, just search for actors or the tech company owners that wear a t-shirt under the suit. The thick sweaters under the suit instead of the shirt and tie could work as well. But do not rely much on this because it varies from situation to situation. So always wear according to the occasion defined.