A Guide To Wearing Distressed & Ripped Jeans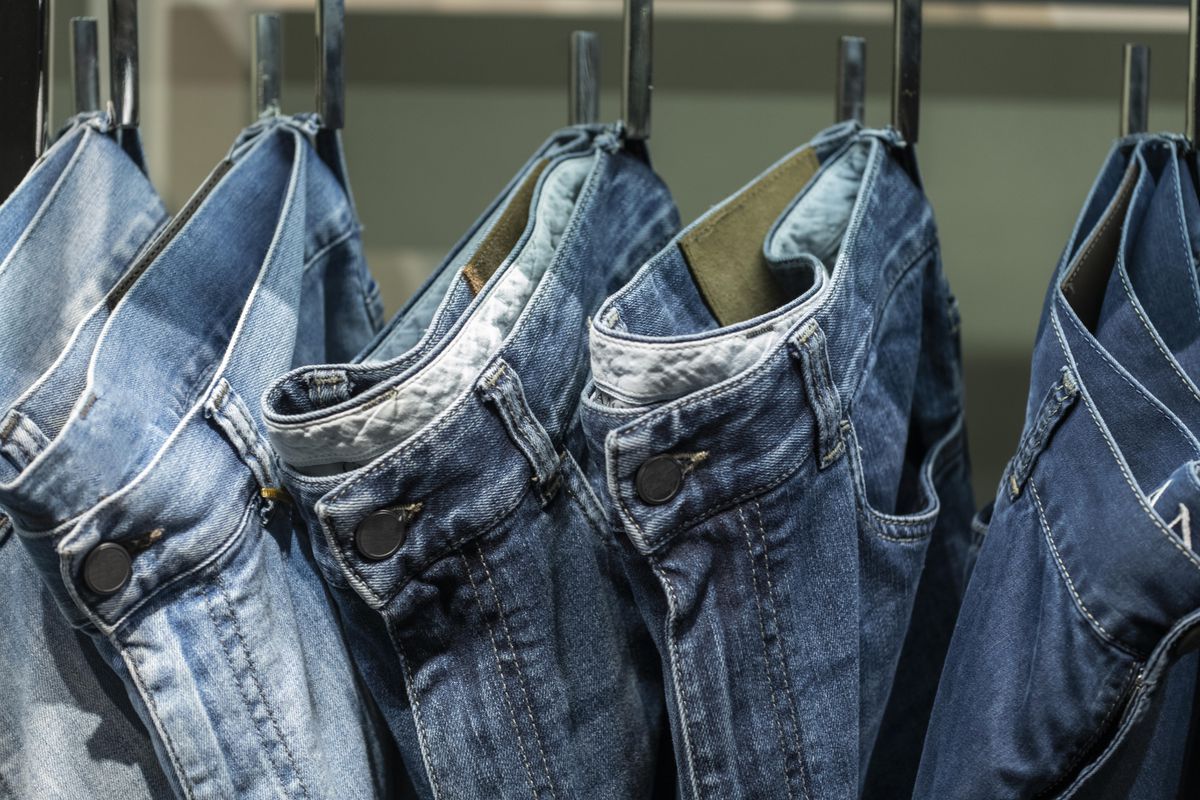 These jeans were introduced back in the 2000s when the Ksubi painted, ripped along with chopping those jeans for the public famously. All those American brands started to follow this trend. Even though this trend was stopped for a while in between, it has started back again as all those celebrities add this trend in their usual attire. Our guide would help you how to wear and style your ripped jeans with class. 
Choose a Distressed Denim Style That Suits You
You need to keep your body type, your style and shape along with the occasions you want to roll in your jeans. You would be able to move in style even though these ripped jeans have some limits on certain occasions. 
Vintage Distressed 
These are considered to be the best out of all because most of them love it and could be repaired plenty of times. The APC would buy the old jeans from you, repair them and later sell it to someone else. 
Lightly Distressed 
Ripped jeans from brands are easily available. But you would want to go for the ones which are produced with those rips and cuts on them having a great look at those jeans. Some of the brands even expertise in this area. 
Shredded/ Eurotrash
As Amiri and DSquared2 loved it, it has been in the market mostly because of them. The shredded jeans have paint splattered on them and are over the top although they do not stay in style much but cost a lot. 
Buying the Right Ripped Jeans 
There are a couple of brands including Saint Laurent, Dsquared2, John Elliot, Amiri for the distressed jeans. 

Be considerate about the rips and tears while buying because if they are present a lot on the jeans then they are seen as to be a little bit of whack. 

One of the most popular is the paint-splattered jeans. 

These ripped jeans are not appropriate to some places like the office and not even smart casual. 

If you want to have affordable ripped jeans, go for the ASOS and Topman. 

When you wear ripped jeans because there is a high probability that your feet would tear the rips which would not be repaired afterwards. 
Distressed Jeans & the Right Footwear 
Sneakers 
When you go for the legged ripped jeans, the sneakers would be a great choice because that drape look of the jeans works perfectly with the sneakers. It would be better to have your jeans longer because then your high tops would look amazing. 
Work Boots & Chukkas 
You do not want to wear sneakers with your ripped jeans, no problem, the work boot or chukkas would be great in that case. By this, your dress code game would be levelled up as well. 
Chelsea & Dress Boots 
If you want to dress up for some occasion, look over your Chelseas or the dress boots. They look great when you are about to go out with your friends on a bar or even on those casual Fridays. Make sure you have those skinny jeans with those shoes. 
Distressed Jeans & a Blazer 
You would want to wear t-shirts or the dress shirt with the high-end sneakers in black or white while you are planning to wear your distressed jeans with a blazer. If not sneakers, then you can go for Chelsea boots too. These look great for the night outs or the drinks with your colleagues and even for your date nights. 
Instead for any other blazer, get a black blazer would be the best one. The burgundy and green tuxedos could work out with the matching shoes. Yes yes yes! The suit and tuxedos are always great but go for the fit one. 
Distressed Jeans & a Leather Jacket 
You would want to wear your leather suede jacket with ripped denim jeans. This would be that basic style of the bikers. The leather jackets from Kooples, Saint Laurent and AllSaints would be a good choice to go for. The black colour would go with all coloured pieces of denim but when you are about to wear darker denim, the brown suede or leathers would work better in this sense. 
Distressed Jeans & a Shirt 
When you are about to go for an after-party from the fashion week or on a date, you would want to wear your ripped jeans with a casual shirt. Have a denim shirt, or the plain button-down shirts, even the printed ones which would complement your ripped jeans greatly. Wear a belt and tuck in your shirt partially or leave it untucked. 
Distressed Jeans & a T-Shirt
As the season opens up, you would go for t-shirts. You can even go for those branded shirts if your wallet has a budget. You can get a pack of two black and white t-shirts fro Paul Smith, else go for the Topman because they have the cheap basic t-shirts. If you have 500$ then you can go for the shirts from Gucci o Balmain. Just have the right fit with the perfect length and nothing shorter. 
Distressed Jeans & a Bomber Jacket
You would wear a bomber jacket with your ripped jeans during spring and autumn. You can have colours and prints in it which would be affordable as well. Go visit The Kooples, Reiss, COS or Zara as well because their bomber jackets would be easy on your budget as well. 
Distressed Jeans & an Overcoat 
You would want to warm yourself by adding layers during winter and might question why should you wear ripped jeans during this season. But it's about fashion, is it not now? So have a hold on it. If you ask for a suggestion, get a camel overcoat and black or blue denim ripped jeans. Wear a t-shirt or a sweatshirt while keeping their colours basic and leave the rest to your overcoat. You may want to be considerate about your shoes too.
You have an idea on how to rock and roll your denim jeans in different styles on different occasions, so keep improvising your looks or look for more articles on our website.