Ties & Apparel for Trade Shows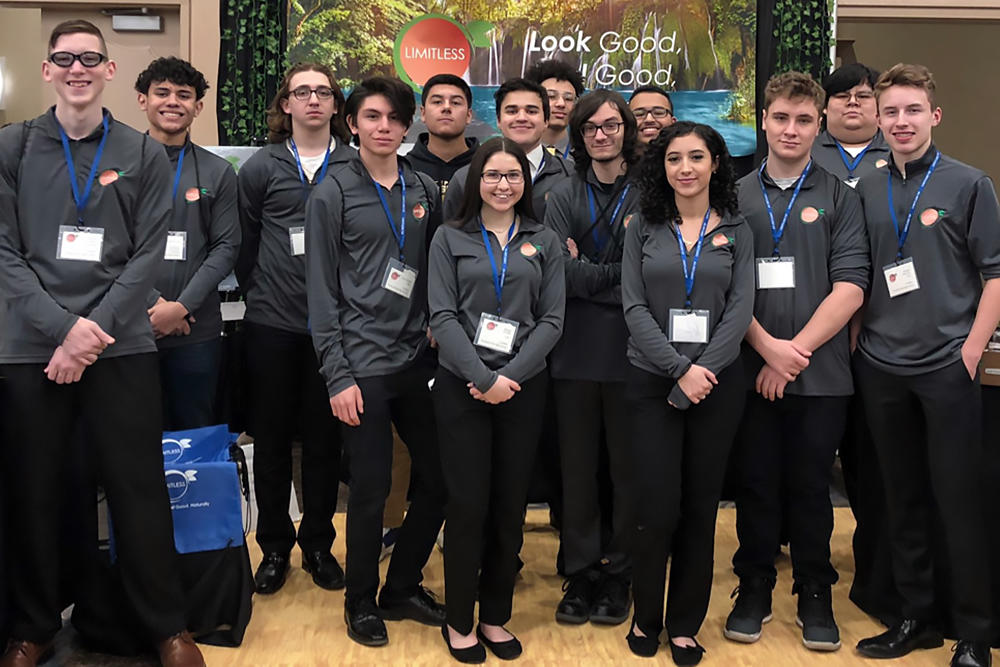 The best way to show off your business together with its capability of offering is a trade show. You have to put in your best so that people visiting would be attracted to your product and would be willing to buy it. It means that the game is not only about the product only. It would depend on how the team would look like one as well. You may want to consider some facts before making an impression on your clients that would last for quite long, and due to that, you would be able to sell it easily. 
Dress Up & Consider the Venue 
You cannot say that a trade show is similar to having a normal day at the job. You cannot be casual and relaxed while wearing flip flops just like you can do that at times in your office. So, when you are at a trade show, it is about representing your company's image and reputation while looking professional. It is easy to perceive it as a job interview as when everyone visits your stall. They are the interviewers whereas your company and the staff are there to get the job. Moreover, the venue also has an important part of what you are supposed to wear. These could be in a large arena, in some small setting, or even in a conference center. 
Large Trade Show 
When the area is big like some exhibition hall, then you are supposed to have a good part of branding on your part of the trade show uniform because there would be hundreds and even thousands of people visiting your stall in those short days. As there are companies with similar products, there are high possibilities of people getting confused about companies. So, you have to take out time to design the uniform that would help in making your company stand out of all. Those clothing pieces should be matched and coordinated as they hold a great significance here. Now, if there is a large amount of your staff to be present, there then it would help in making your company be memorized because of the uniform as the exhibition would take place. It also gives in the opportunity for your staff to cooperate in a much better way. 
Trade Show Shirts 
You can polos and dress shirts with the company's logo embroidered on them as it is a famous way to be known during the trade show. A large number of people are attracted to this aspect as it identifies your company easily. To be highlighted, even more, the suggestion is to go for a bright color on those branded polo shirts. The colors like fuchsia and neon green tend to be unforgettable. 
Trade Show Neckties 
Those matching neckties give a comprehensive and professional look to the staff easily. The neckties should represent your company in one way or another. The ones that are hard to forget are the striped neckties having the company's color in it or even those custom ones. If you want to go for a better option, then it would be solid or bright-colored ties that should be made in great quality. 
Trade Show Scarves 
As for the women in your staff, the scarves would be the best option. Those coordinated scarves turn out to be the best ones. These may include solid satin scarves having company color or colors in it, and they could be matched with the branded dress shirt or even the classic white button-down shirts. When you would want to go for this, the rest of the staff would need to wear those slacks and chinos in the same colors for having a much similar look. 
Small Trade Shows 
When the exhibition would be in some hotel ballroom, that would not require a company uniform. In this setting, only a few employees with good communication skills are required. As it would give that business vibe, those slacks with a dress shirt along with those neckties would be much appropriate. You can even go for suits considering it as a small trade show. Be neat and clean, and put yourself together. 
Comfort
The whole focus tends to be on how the team is treating the networking colleagues along with potential clients. The staff is supposed to feel comfortable in their attires to feel confident enough to perform at their best. Whereas if there would be a probability of sweating, you would want your staff to wear those moisture-wicking fabrics so that they do not get those sweat stains. On the other hand, it would be much better if they wear comfortable footwear for larger venues. 
Hygiene 
As presenting the company in front of a large number of people, you would want everyone to look clean and presentable for it. The guys would need to shave or even groom their beards along with a haircut. The hands of the employees would be better clean as there would be quite an of handshaking throughout the exhibition. Do not forget to trim your nails along with your hangnails. Having a hand sanitizer might be the best decision for everyone. 
Accessories with Taste 
The women of the staff would need to have less jewelry on them while they come off being unique. It would be better for the guys on the staff to lose their metallic elements, including necklaces, bracelets, and even earrings. You might even need to cover up your tattoos unless it is a conference of tattoo artists. The best metallic accessories would be the wedding ring and a wristwatch. 
Start Shopping
We would provide you with every element of the apparel that you would need to have on a trade show. From having wide varieties of neckties, we would be able to provide your scarves in the form of bulk orders as well.