What Men Should Wear to Weddings as a Guest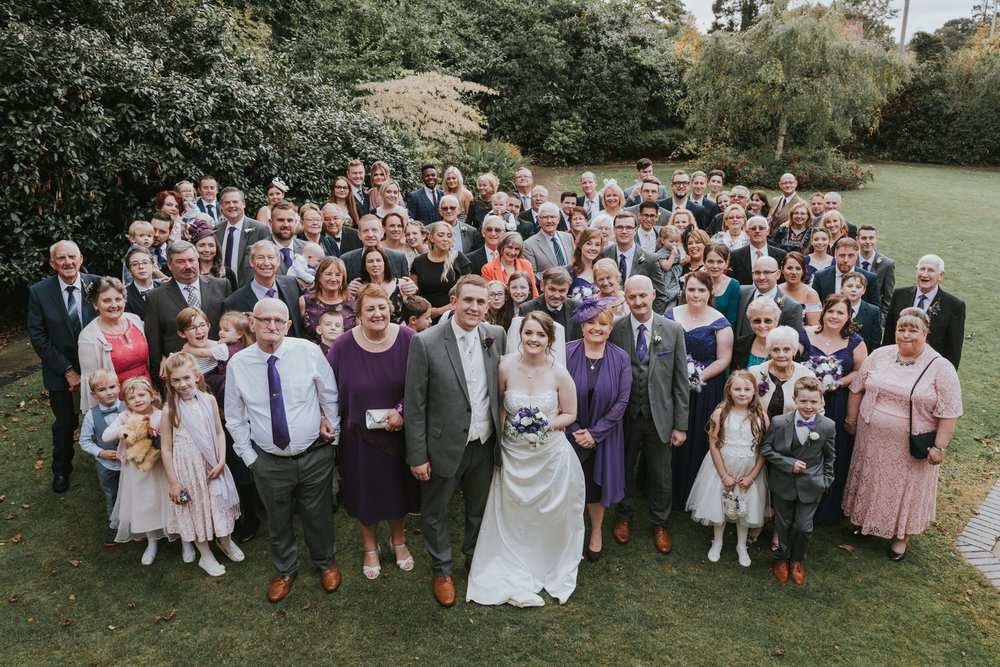 When it comes to dressing as a guest, it tends to get hard for men. It could be seen that women do not need to hustle a lot for what to wear at the wedding, and men do their best by wearing those simple suits. The category of suits has evolved a lot with time due to which you would always find the right outfit for the upcoming wedding. 
You still may want to consider about restraining yourself from overdressing or out-dressing the bride and grooms of the day. But you still want to make your own statement of the day, so what should you do for it is the real question. For this, we have established a guide for you that is as below. 
The Occasion
You need to know about the theme so you can choose your outfit according to the wedding. If it is a beach, summer, a church, a destination, or even a small intimate wedding, all of these would have their dress codes. Because you would want to wear something apart from a full suit on hot climate and beach weddings for sure, hence you would opt the option of linen or brushed cotton that are lightweight themselves. 
When you find out about the dress code in advance, make sure you do not dress up as a clown for the wedding because there would be nothing worse than that. You would need to consider your look for the day in your suit that should be simple and decent. 
White Tie
These types of weddings are considered to be super fancy and extremely formal in their dress codes. You would wear tuxedos with tails having a white waistcoat underneath it. This look would rock and roll with a bowtie, black shoes, and sometimes having some white gloves on. 
READ: Wedding Day Prep Tips for Grooms
Black Tie 
These are the after 5 pm weddings and a bit lower notch informality and fanciness in their dress codes. You would still need to wear a black tuxedo with black leather shoes and a bowtie in it. While in summer, you might need a white dinner jacket. When it specifies the dress code being formal, you would want to go for a tuxedo or some dark suit and tie? 
Cocktail Attire 
The in-between of a black-tie formality and step up business suit is cocktail attire. It could be dark, navy, or charcoal in color and a tie. Your broken suit still may act as chic. Try to stay away from jeans in these suits.
Morning Suit 
It would look like a traditional or royal wedding dress code as it is about the wedding starting before 4 pm. It would need a black or grey tailcoat, a waistcoat, and the striped trousers along with a color shirt and those black shoes. 
Smart Casual 
This is a flexible formal look, so it is popular as well. You can sway with those rules and still be comfortable in it. Make sure you look classy without those rules, and you do not need to panic about it. You would need to have a basic suit off with some formal shorts, those stylish cufflinks, and the pocket squares. Wear loafers or brogues underneath it and look great for sure. 
Casual 
It is for informal weddings. You would still not wear a t-shirt along with jeans. You should wear chino trousers with a button-down shirt and brown shoes, or even loafers, brogues, or boat shoes. 
Wedding at the Beach 
In this, comfort is your prime goal because you will sweat. The beach environment is always casual for which you would need attention to detail for the wedding. Having a beach form a wedding means wearing a summer suit with or without a tie, and the linen trousers along with it. The casual beach means you can wear a polo shirt and do not wear shorts unless given a hint for it. Hence you would roll up your trousers like shorts to help yourself not to embarrass. You may want to consider light colors for it. While in those, if allowed you can wear slides, flip flops, and even be barefoot, else to be seen appropriate you want to wear loafers, sneakers, and boat shoes. 
Winter/Summer Wedding
Both have the same outfit except for the material used in it. For winters, you may want to have something heavy like wool, tweed, flannel, or corduroy. For summers, you may way to go for three-piece suits or double-breasted in linen, cotton, cashmere, and silk.
Shirts
The shirt for a formal wedding is white, pale pink, pastels, and light blue in color but add in texture, material, and quality to not make it boring. For casual weddings, you would have some colors with patterns while keeping them subtle. 
Cufflinks 
The decorative detail to cuff is because of cufflinks. There is no limit to what could be paired with white and black cufflinks. So wear them while having the opportunity to show them off. 
ALSO READ: Tuxedo vs. Suit: Which Should You Wear on Your Wedding Day?
Pocket Square
It is a great finishing touch to the look. It all up to you how you want to work with it. You could experiment with it as it is a small piece in your attire.
Tie
You need to keep it modest and better than your work tie if you consider wearing one. A pale or paisley tie would behold with grey suits, while navy suits would be remarkable with bright and bolder colors. On the other hand, casual dress codes would let you ass more color to it with patterns and checks. 
The Take-Away 
All the host of the wedding asks you to do for them is dress nicely on their day, but not steal their limelight because it would be their big day. Do you best to cope up with the dress code by considering the location, season, and time of the day. Any kind of suit with unique colors would work out for you, but do not wear overly casual outfits for weddings as well.