How to Style & Wear Men's Accessories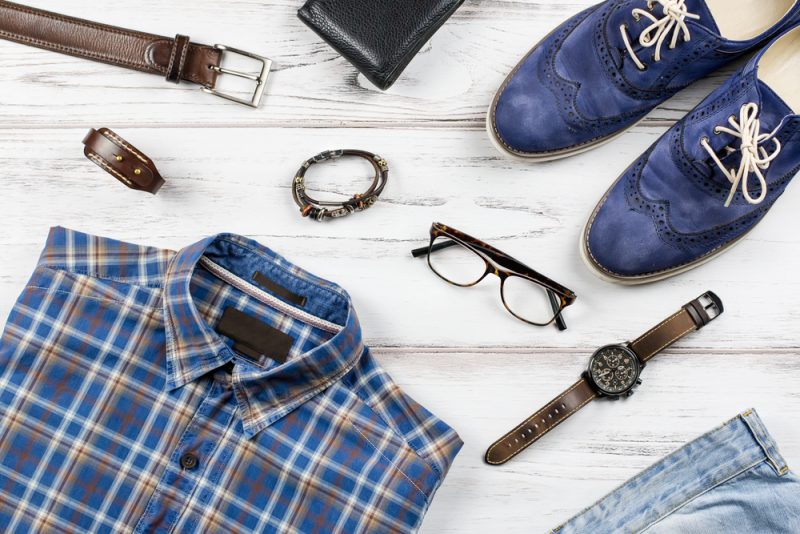 This is the best Style Guide to Men's Fashion Accessories
Fashion has always been one of the cornerstones of life. Each decade is marked with the latest fashion trends for men and women. Men's fashion trends 2020 also gave a new perspective to distinct looks and iconic flairs. This year has mainly been about the smart casual style and men's accessories.
NOTE: Your style is your voice. This is why we create men's fashion guide. It's important to remember that someone will form an opinion of you within the first 60 seconds of meeting you. Why not make that impression worth to stay? And one of the easiest ways to do this is by the outset.
We're taking a look at the essential men's accessories to let you express just who you are, and how to wear them. So, take a look below and find your style through this men's simple style guide:
How to Style Men's Accessories
Accessories are said to make or break an outfit, and in most cases, less is undoubtedly more. Remember these keynotes and you will do just fine:
Less is More
It is easy to go overboard sometimes when you have to accessorize your look. One of the top men's fashion rules is to keep it simple. A single statement piece is enough to stand out without the need for other accessories. This can be a wristwatch or a good belt. Pick one quality piece at a time.
You Don't Need Matching Items
It is fine to have a theme running through your entire look but they don't have to match all the time. This is good for clothes, but accessories can be different. Everything in matching can be overwhelming. Opt for different shades of the same color to create depth.
Choose Classic Pieces
Buy pieces that will stay timeless. It is especially important for handbags, watches, and jewelry items. This rule is not just for women but it is equally for men's fashion accessories as well. There is a range of things such as a brown leather strap watch that works beautifully with every outfit.
Prioritize Your Concern
It's wise to decide what your focus is for the outlook. Decide if you want to focus on the clothing or the accessories. If your priority is clothing than choose subtle accessories to compliment your style. If you want to focus on the accessories than opt for toned-down pieces in your clothes. You can not keep both as a priority as it will clash with each other and result in an overwhelming look.
Avoid Pastel and Black
If you have pastel tones in your outfit than keep your accessories equally muted. Dark colors will also make these shades look inconsistent. Only when you choose to wear neutral colors such as stone, beige, and cream, black will look chic.
Keep a Keen Eye on the Size
The size of men's clothing accessories is important when it's about personal style. Some people look good with large pieces of accessories while others look smart with smaller styles. For example, big rings and thick bands will look odd on petite sizes. Always choose the pieces which suit your personality. After all, men's accessories are about enhancing the look. Have fun in choosing your pieces.
How to Wear Men's Accessories
This list is only going to include men's luxury items that are worth it; to purchase and to wear.
Men's Belt
The belt is the most essential piece of accessories in a men's fashion wear list. It is a perfect balance of functionality and accessory. The belts were actually created to keep the pants fixed into its place at the waist, but they have become an effective element to set off an outfit. The key is to choose the right size of the belt. It should not be too long or too short.
The next most important thing is to look at the color of the belt. The right color can accent the outfit and the wrong color can pull down the look. If you match the color of the belt with the outfit, you can give an illusion of being tall.
Black Belts: This color of the belts is for sophistication and a formal look to the outfit. Nevertheless, it should be sleek and well rounded.
Brown Belts: The brown belts are naturally the first love of every men's fashion wear. A tan belt on a navy trouser and a white oxford shirt is the most beautiful combination. This look is classically timeless and the best of smart-casual looks. You can also make this business casual by adding a good blazer on top and tan dress shoes at the bottom.
There are also "Statement Belts" which are more for casual looks. You can add a statement belt on some colorful outfit and create a unique style overall.
Men's Watches
There is an unwritten rule that a man's worth is determined by his watch. And we won't deny this rule. Most people sport the idea of a luxurious watch. Yes, you can get a high-end luxurious watch and keep this as a one time purchase. But remember that a watch high-end or inexpensive can make the simplest of outfit stand out.
A luxury watch, however, comes with a heavy price tag which not everyone can afford. SO, how do you choose a watch that is good and is good for your wallet? Remember that a watch signifies your personality and taste.
Consider the strap and face of the watch.
Choose as per your liking and not as per the trends.
For an affordable yet timeless piece, have a look at our Brown Leather Strap Watch. It is the epitome of style and grace.
Men's Shoes
Shoes transform your body language and attitude. Christian Louboutin says it perfectly, "They have the tendency to lift you physically and emotionally." They convey your personality truly. Other than watches, men's shoes are one of the most expensive men's accessories.
Concentrate more significantly on the purchase of your shoes. Consider the following factors while buying them and also go through our Ultimate Guide to Men's Shoes for a better understanding.
Consider the material and texture of the shoes.
The craftsmanship and details
How timeless the pair can be
The finish of the shoes (If they are suitable for all weather conditions)
And whether you can call your purchase as a signature piece.
Keep into consideration the function of the shoes and places you will wear them to. Luxury shoes are great for the appeal, but also consider their usage. If the usage of your luxury purchase is limited then it's better to buy a pair that is comfortable and suitable for everyday wear. Make sure you spend time looking at the craftsmanship of the shoe, the stitching, the sole, and the heel.
Wrapping it Up
Gentwith believes that there are simple ways of adding a luxury finish to your outfit. This is simply through a good piece of men's accessory. Classic jeans and shirts will look perfect with a quality watch or shoes.
Spend time on your research for the right piece. A better way would be to browse our online store and find the perfect men's accessory. Even better, find your complete outfit! We have it all covered.