What is an Oxford Shirt and How to Wear One?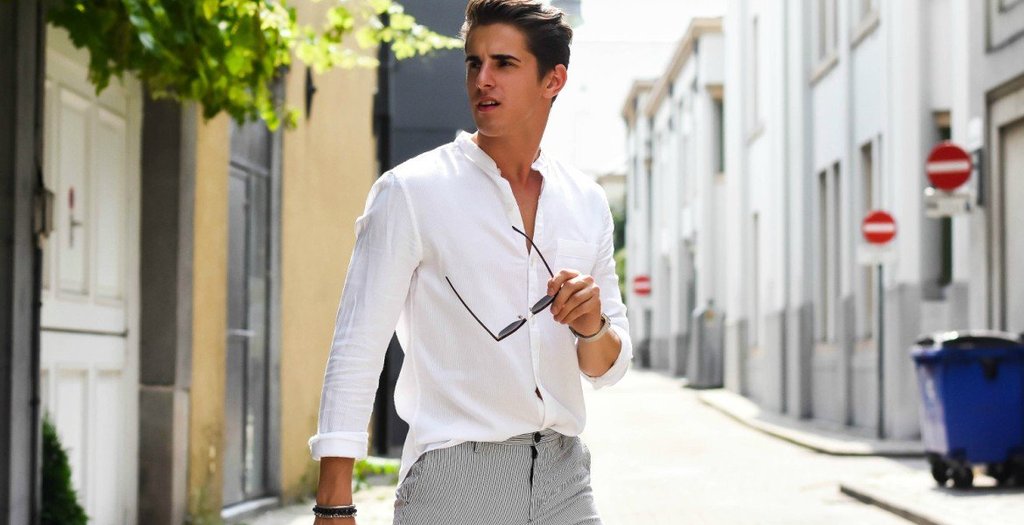 Oxford shirt is the most versatile shirt in men's fashion wear lineup.
Whether you're off to lunch with a friend or you're going to a casual evening dinner, choose the Oxford shirt. It makes an excellent choice. But what is an Oxford shirt?
This shirt is a timeless, most versatile, and tasteful design for men's wear. You can pair this piece of garment with a myriad of ensembles and it looks great. Today we'll take you into the details of an Oxford button-down shirt.
Let's start with knowing the shirt first:
What is an Oxford Shirt?
Introduction
The Oxford shirt starts from the 19th century, from Scotland. It took the style details from the men's polo shirt that is known for its lightweight and breathable qualities. The difference was added in the collar; the collar was pinned down with buttons to stop them from flying around. And the name was taken from the university.
When to Wear This Shirt?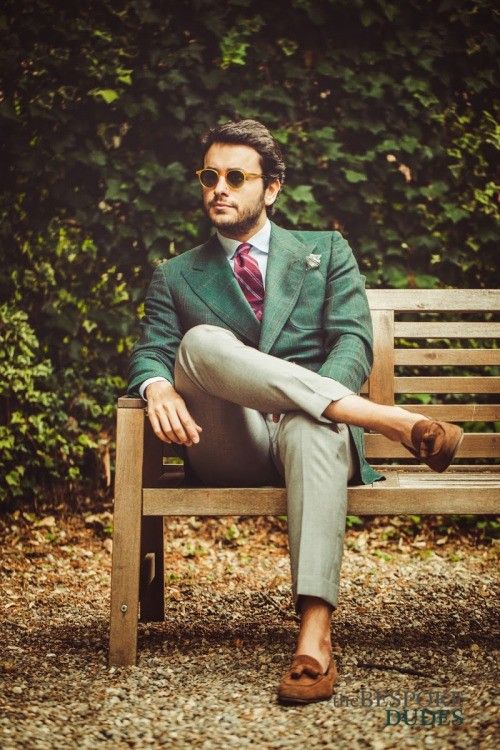 By now you know what is an Oxford shirt. Continue reading to know where and how to wear one:
Formal Wear
The dress code for weddings and black-tie events is normally formal. You will see almost every other person in a white Oxford shirt and a black suit. The color of the suit and shirt changes as per the time and season of the occasion. But the choice of the shirt type always is Oxford. You will wear an Oxford shirt for almost any event. You can mix and match colors and add some cuff-links and dress shoes to change the look.
Smart Casual Wear
The semi-formal dress code is a little casual than the black-tie dress code and is complex. But don't worry, we have created guide for this purpose. Go to our Style Guide of Smart Casual, it will help you choose the right elements for this look.
Choose the classic Oxford shirt for this look and ditch the tie. Wear the other colors of the shirt with a suit. You can even try separate combinations here (as explained in the guide) and rock the look with a smart blazer and chinos.
Business Casual
The business casual dress code is just like the smart or semi-casual and doesn't have rules. You can have fun and add your personal touch to this dress up. Use the tailored approach here and roll up your sleeves or simply undo some buttons at the top. Try Oxford shirt in colors as white, gray, black, pink, or blue. You will add the sophistication to your stylish attire.
Casual
Just like we mentioned in the first paragraph, Oxford shirts are very versatile and can be worn casually as well. For casual colder days, wear a good sweater on top and combine in some accessories. Wear chinos and roll up the sleeves on regular office days. You'll be surprised how the simplest outfit with an Oxford shirt can make you look great.
The Colors of Oxford – Way to Look Stylish
White Oxford Shirt
White Oxford shirt is a timeless classic that keeps on getting better. From office wear to the cocktail parties, white Oxford shirt seems to work it's magic always, on all age groups. Choose an Oxford button-down with a three-piece suit or well-fitted jeans and a blazer. You can go from day to night covering all the events by rolling up your sleeves and unbuttoning the top.
Blue Oxford Shirt
Just like the white color, the blue color is the staple of sophistication and style. And blue colored Oxford is available to wear in every men's wardrobe. This color works great from office wear to events and occasions. You can try a full navy suit for a timeless look, or use a light shade of the shirt to add smartness.
Gray Oxford Shirt
Gray Oxford is the in-between color of dark and light. You can wear this color shirt with brown, green, or neutral color tones. For formal events wear a suit in black, jade, or sand color. You'll look your best.
Pink Oxford Shirt
The pink color in Oxford and men's wear is the new black. You can wear the salmon shade or bright pink, it will be as per myriad of occasions. Pair the tone of the shirt with a tan or blue suit. The light shade of pink is good for the first time. Try the pinstripes in the shirt and it will make your look subtle.
Black Oxford Shirt
Get a dark black Oxford shirt and put a spin on the classic Oxford shirt. This will be great for all the formal and cocktail events. A beige suit, cool sunglasses, and a great pair of dress shoes will be good for the laid back traditional ensemble.
How to Wear an Oxford Shirt
There are 5 ways to wear an Oxford shirt and we are listing down all these for you:
1. White Oxford with Jeans
We know and you even know how much men love this look; white weekend Oxford with jeans. This look is timeless. You can be in doubt about what to wear for an event. At such times, put on a white shirt and pair it with any skin tone or classic blue jeans. This look is perfect for any man and you can choose to wear a great range of shoes with this, from sneakers to loafers or the chukkas.
2. Weekend Oxford with Chinos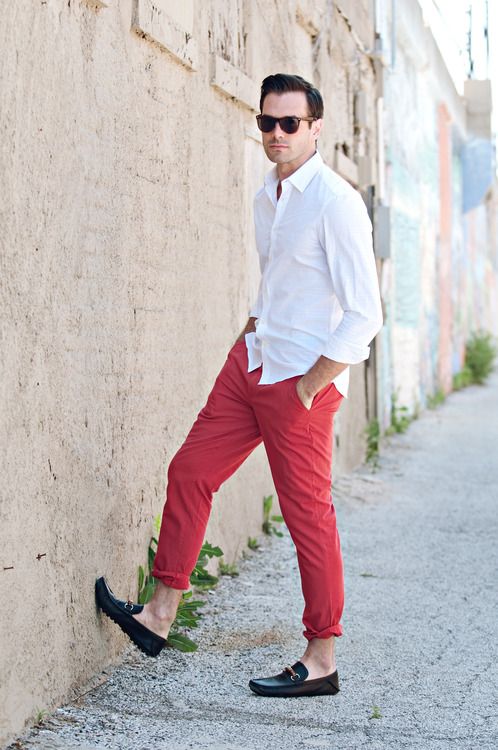 Choose chinos if you want to change the look and avoid denim. Pair your chinos with your button-down Oxford shirt. These two make a beautiful combination like jeans and it's subtle. Choose an understated Weekend Oxford with brighter chinos and a colored Oxford with lighter chinos.
3. Oxford with Black Jeans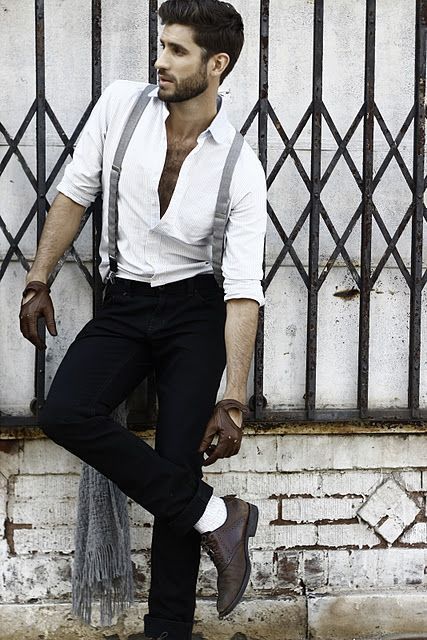 Black jeans make the Oxford look less preppy. The look becomes complete with a pair of rugged boots, and it's adventurous. Let the adventure come out from you in black jeans and men's Oxford dress shirts.
4. With a Pair of Shorts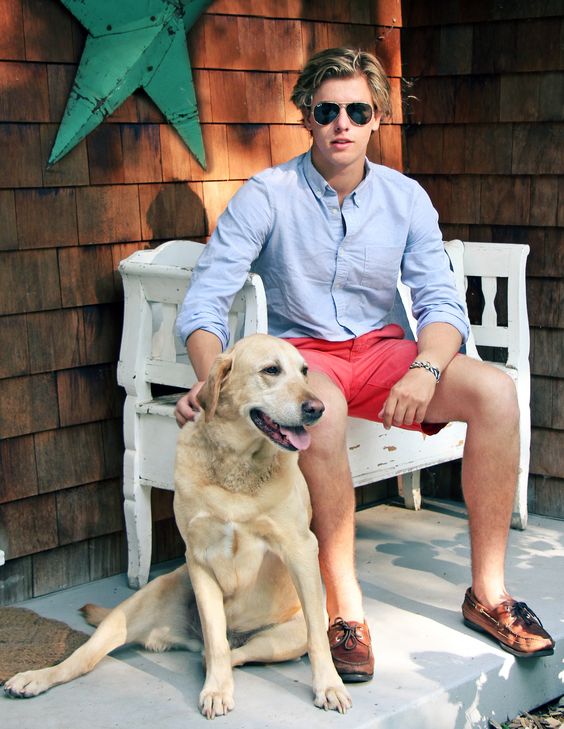 Shorts are the best companion of a man in summers. Yet, shorts paired with an Oxford shirt is the best outfit choice. Roll up your sleeves and put on some amazing sneakers or loafers and stay cool without making an effort to look chic.
5. Under a V-Neck Sweater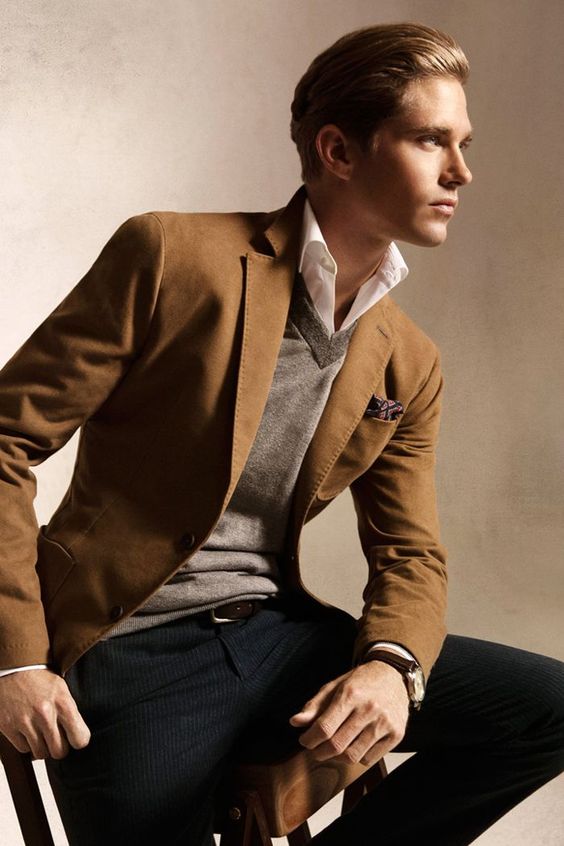 For a more formal look, you can wear your shirt under a v-neck sweater and let your outfit do the talking. This is a casual yet put-together look, and you'll look neat and stylish.
Gentwith's Tips on Wearing and Oxford
What is an Oxford shirt, you already know by now? We will now tell you how to wear it right. You can use this shirt for any day of the weak and any event and look your best. Here are the tips:
Wear a white Oxford with cuff-links for formal events.
Tuck your shirt in for formal events and un-tuck for all the casual ones.
The blue, pink, and black shirts can change the way you look. Mix and match things.
Roll up your sleeves for the semi-formal events.