A Classy neck tie is most important accessory in the wardrobe of a gentleman. It gains respect for the one who wears suit. For men, it is sign of elegance and prestige. It gives confidence to attend gatherings and impress people in interviews and presentations. Ralph Lauren, Turnbull and Asser, The Charvet, Tokyo Tie by Ermenegildo Zegna, Roberto Cavalli, Christian Lacroix Fantasy Pattern, Stefano Ricci Formal Crystal Tie, Armani, Suashish Necktie and many more men's clothing brands introduce new varieties and style of neck ties in all season. Tie a neck tie is always a difficult task for majority of people, especially when someone goes for an interview. He remains confused if he is failed to wear it properly. Here we tried to teach a proper way to tie a neck tie.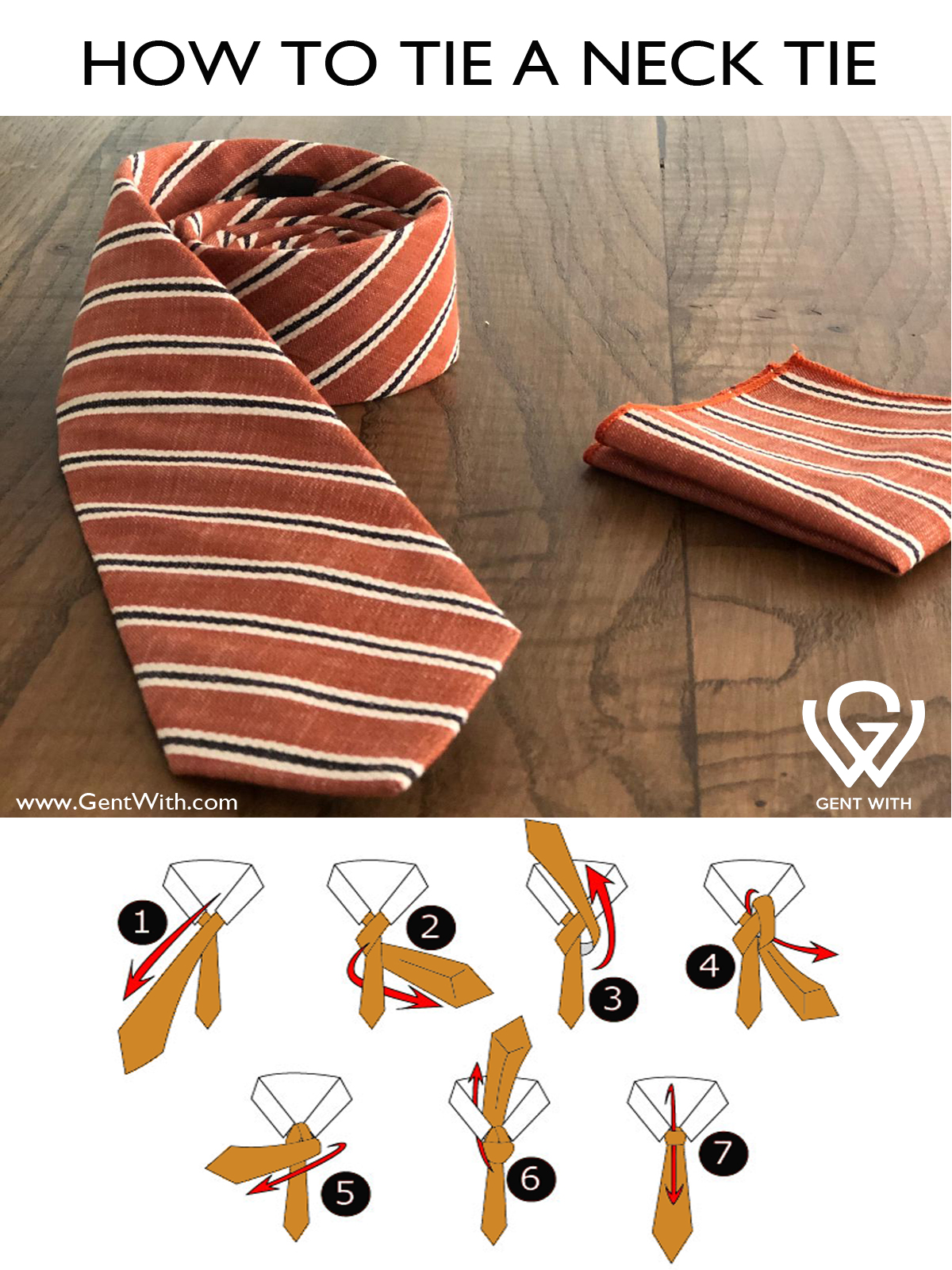 Extend wide end of a tie 12 inches below narrow end and cross wide end over narrow end.
Bring wide end of tie up around and behind narrow end.
Now bring wide end up.
Pull wide end up over the loop.
Bring wide end around front over narrow end from left to right.
Bring wide end up over the loop and take wide end down through the knot in front
Now use your hands to tight the knot and draw up to collar.
Discover:  Most Sold Skinny Ties   | |   Most Sold Paisley Ties   ||  Most Sold Striped Ties   ||  Most Sold Floral Ties   ||