Men's Fashion Trends 2020 To Keep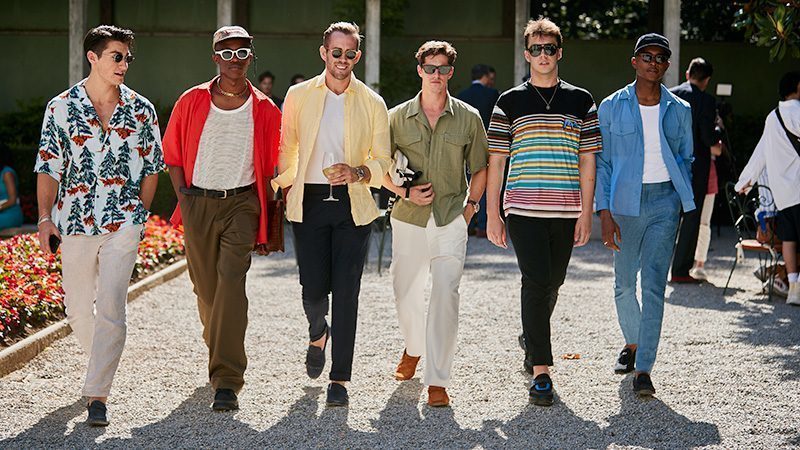 Many options to enjoy and feel good.
The beginning of every January and June is marked with Men's Fashion Weeks. Trends begin to surface the streets as soon as the international capitals of culture and commerce – London, Paris, New York, and Milan are done with showcasing the fashion shows. This time men's fashion trends 2020 include patchwork prints to over-sized suit jackets.
So, whether you need a wardrobe update or you're looking into men's summer style, find our list of the latest fashion trends for men's clothing as your guide. Because we understand that looking good is no longer just ladies' thing. We will tell you what men's fashion trends of this year can be taken to the streets.
Men's Fashion Trends 2020 – Key's to Men's Fashion
Marcel Floruss, one of the most famous influences of men's fashion said,
"When you dress amazing, you feel fantastic. And when you feel fantastic, you can change the world,"
As per designers, the key for 2020 men's fashion is comfort and simplicity. The good news is that this year has returned back the men's fashion world with simplicity and functionality. We'll go down to the list of men's fashion trends 2020 in a bit, but first, let's talk about the summer colors we're going to see this year;
1. The Brown Color: You will see a lot of earth tones throughout this year. Men's clothes in the camel color to the chocolate brown are going to be there more.
2. The Sophisticated Green: You will see green nuances more. This will be in all intensities (expected) from bottle green to the sobriety of the moss. And Military jackets will be in force still.
3. Mustard Yellow: Yes this is the always hot favorite color for the summer season, but mostly for women. This time it is making a presence in men's wardrobe, so get your khakis ready.
4. The Orange Fire: This is one of the undisputed colors of this summer (COVID-19). You will see a variety of garments and accessories in this color.
The Latest Fashion Trends for Men's Clothing 2020
1. Cross-Body Bags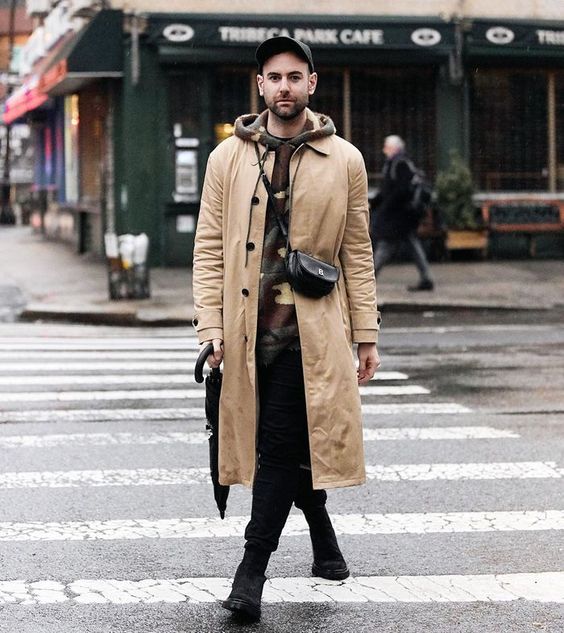 To keep your belongings safe, this year's fashion trends for men are giving you a stylish cross-body bag. You can choose your style, a messenger style, or something smaller. The end result should be your comfort and security, so even if you don't like the strap just tie a small knot. And to jazz up your look, add this unique Black Leather Clutch Bag by Gentwith to your collection.
2. Over-sized Blazers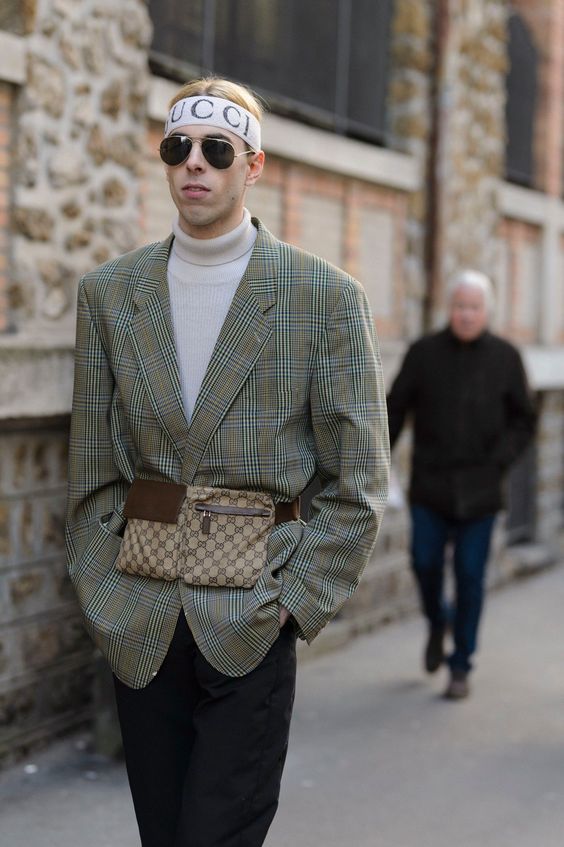 This fashion trend goes back to the '80s. The 2020 men's fashion trends are making the large in charge. To pace up with this trend, just buy a suit blazer jacket in a bigger size. Whether you choose the pinstripe blazer jacket form Gentwith or a plain one, you will give your outfit a modern look. Choose a slightly bigger fit and pair it up with a basic T-shirt and funky distressed jeans and you will be strutting down the streets.
3. Cuban Collar Shirts
The Cuban collar shirts are here this year. They have a distinctive collar and short sleeves, so they jazz up the feel of an outfit and at the same time make the summer feel good. Men's fashion 2020 summer is all about making a statement with a simple and casual look. Wear this shirt in bold prints or keep it simple and put chinos to complete the look.
Flattering, right? With a thin upper leg and an exaggerated ankle, these trousers are sure to make an impact anywhere you go. Pair the pants with a slim-fitting shirt or turtleneck to emphasize the bell bottom, or keep it flowing with an over-sized T-shirt. No matter how you style these, you'll have the appearance of being super long and stylish.
5. Over the Knee Shorts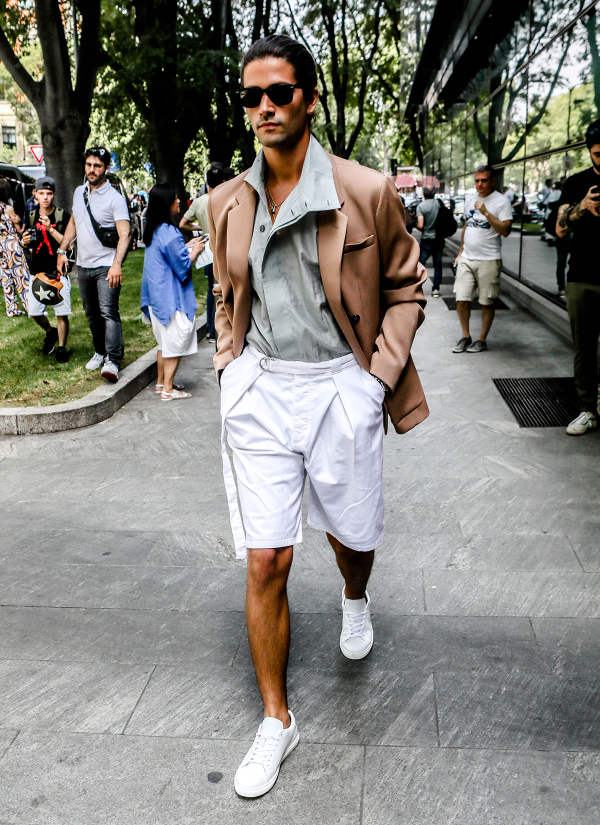 The men's fashion trends 2020 is presenting you with a casual feel in over the knee shorts. These are the perfect way to keep you cool with coverage of your maximum part of legs. How cool is that? Whether you rock these bottoms with a bold pattern or you keep it hot in a bright color, you can't go wrong in these statement pieces. Complete this look with an open shirt and fresh kicks.
6. Patchwork Prints
As we say, comfort is the key. So this again may not be the best of the styles to carry. But if you can then make it loud and wear it proud. This year is all about patchwork prints. Wear a shirt with cutouts of different styles and contrast it with a white T-shirt. It's an easy way to put a modern twist on traditional clothing, so why not give it a try?
7. Relaxed Suiting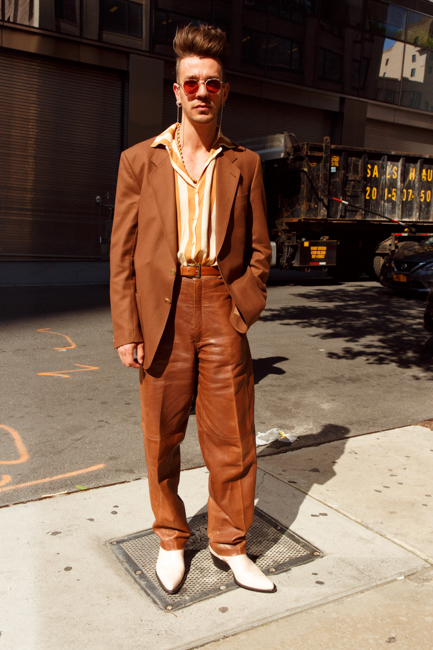 All these years the talk of men's suit has been for keeping them well-tailored. This hasn't changed this year either, but instead men's fashion trends 2020 is asking you to keep your suit loose. From something subtle to extraordinarily over the top, wearing a formal outfit in a casual setting has never looked so good. But now it will all you need to do is to pair it with white sneakers and keep the blazer buttoned up. The most important accessory you can wear with this is confidence. Rock it, and you'll be getting compliments all day!
8. Shield Sunglasses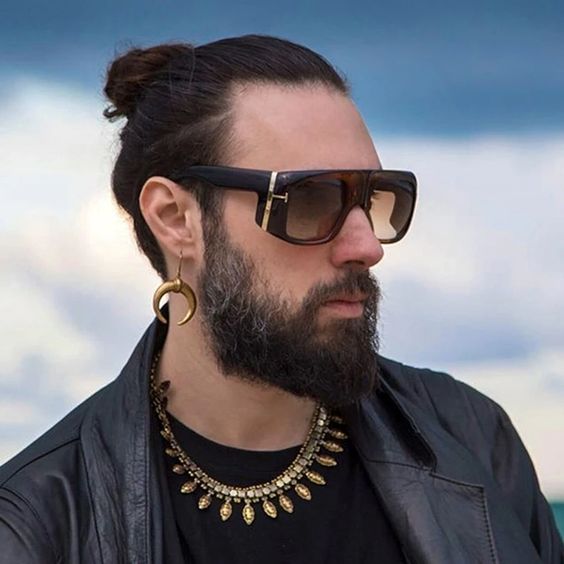 Sunglasses have always been our most favorite accessories for men's fashion wear. This year you're getting to protect your eyes with the shield sunglasses. They give a look at the Blade Runner movie but are futuristic and sleek. Either choose an over-sized one or pick the small one sin colors. In all the cases, you'll look your best.
9. High Waist Trousers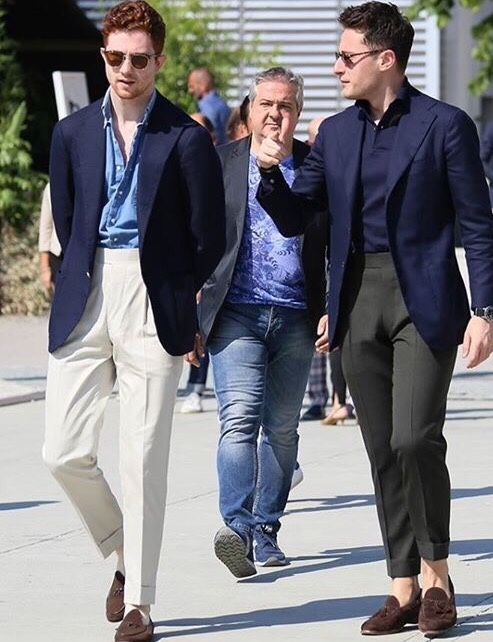 Oh yes, just like for women the men's high waist trousers fashion of the '40s is back. It's known as a flattering style that makes a comeback after a few years. But this style may not be your cup of tea and you can always choose to be you in this Gentwith's Laces Pants. When you try this style, make sure you tuck in your T-shirt and you'll do wonders.
10. Two-Strap Slides
Yes, it's the perfect time for this fashion trend. The two-strap slides offer double support and also look extra cool as you walk down the street. Choose a pair of these shoes from a well-known brand or the non-branded and you will still not go wrong.
Celebrate the men's fashion trends 2020! It's joyous because nothing can make you feel better than comfort and simplicity… And we'd love to know which men's fashion 2020 is becoming your style. Comment and let's talk…