5 Formal Trousers for Every Office Guy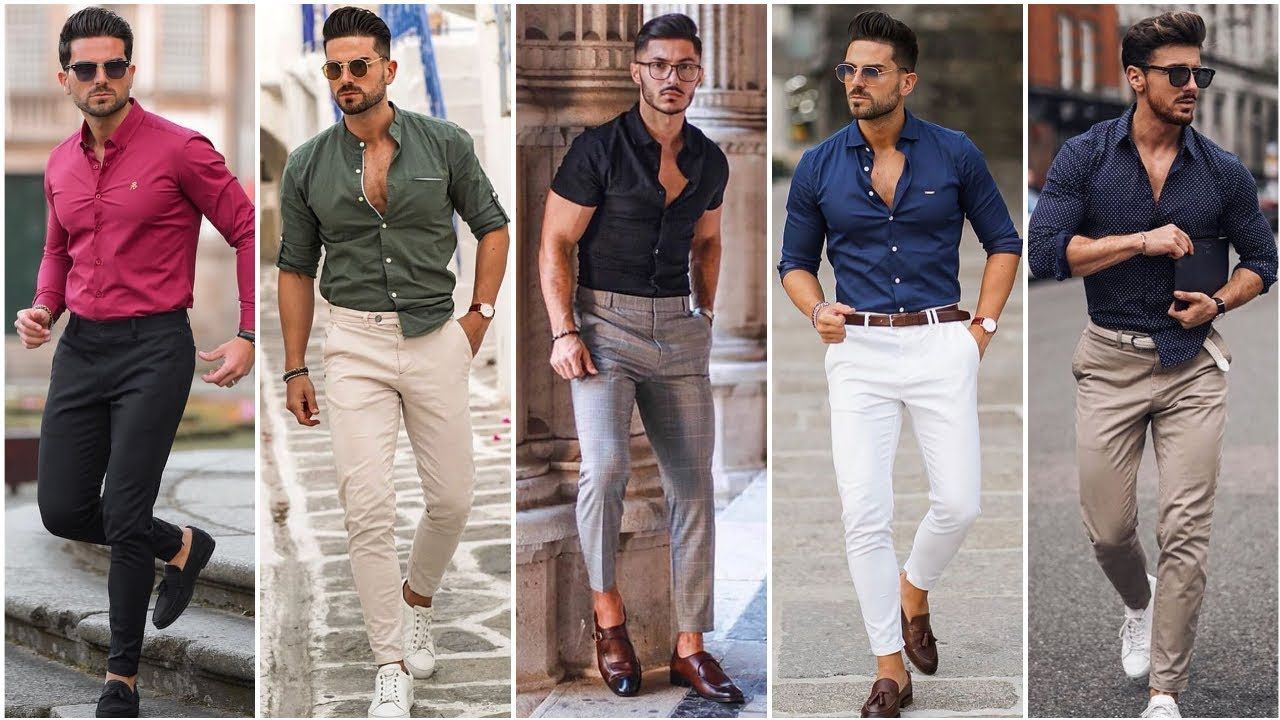 Starting back in the 19th century, it was started to be worn with the frock coat. But in the past decade, one can say that there have been many improvements in it and has been seen to be used much more than in the past. These formal trousers are made from all kind of fabric including cotton, linen, silk, wool etc. Moreover, there are different designs to it including the slim fit, checked, regular fit, skinny, chinos pants, and pleated. But in all of that, there are some specific colours one would want to go for if they are working in office space, those are described below. 
Black
Those pair of cotton black trousers turn out to be a great fit when you wear it with a white crispy shirt which in one way or another, would always put together your whole look. Wearing a blazer over the pair would give in an impressive corporative look to one. You would look great in them no matter what time of the day it is and you can even go and party in them on those Friday nights. Just make sure you have your fit on it and if you need to have some alterations in it, do visit your tailor. 
Charcoal Grey 
The charcoal grey has always been considered as the colours of the royal princes of Wales to be in specific. These look the best in the complete suit form and not only with the white shirt. These pair of formal pants are usually present in the wardrobe for the extreme formal business meeting and are then worn with contrasting accessories to level up the formality in each part of the outfit. These are usually best in cotton or wool and better off worn during the winter days as compared to the summer days. 
Navy Blue 
These pair of formal pants always look remarkable in the smart fit form. Wearing them up with some well-tailored shirt along with the brogues is highly recommended. To ease up the formality a bit, you can even wear a sweater on top of it. If not that, you can wear grey or beige coloured blazers. These are the masculine hues and always look timeless on men even though if they are wearing them at the office. To make a good look out of it, you may even want to add up some neutral coloured tie in your outfit. The best fabric for it is either cotton or linen and these could be worn in both, summers and winters.
Beige
This colour is most underrated when it comes to formality and due to that, they are usually forgotten to be added in the wardrobe of men. When one wears these colours, there is another level of confidence, style and charisma in your personality for sure. Most of the brands have another line of a collection in beige as it is quite a versatile colour which one cannot deny at all. They are much nicer in the regular fit. As the colour is light, the pair of formal trousers in beige are widely used during summers instead of the winters with some light accessories added onto the outfit. 
Grey 
If in doubt of what colour to wear the next day to the office, one should always pick grey because nothing can go wrong with it. It always suits every man no matter what your body shape is, all you need to do is know how to carry it greatly. If one wears the grey coloured chinos with some dark top on it, and formal shoes underneath, it is a killing look for an office meeting. These look nice in either pleated form or the slim fit style. At the end of the day, it is all about with what colour you contrasting and the darker hues instead of the lighter hues always look great. Moreover, being grey, it could be worn in both the weathers easily without a problem.