A Guide To Men's Shoe Colour Combinations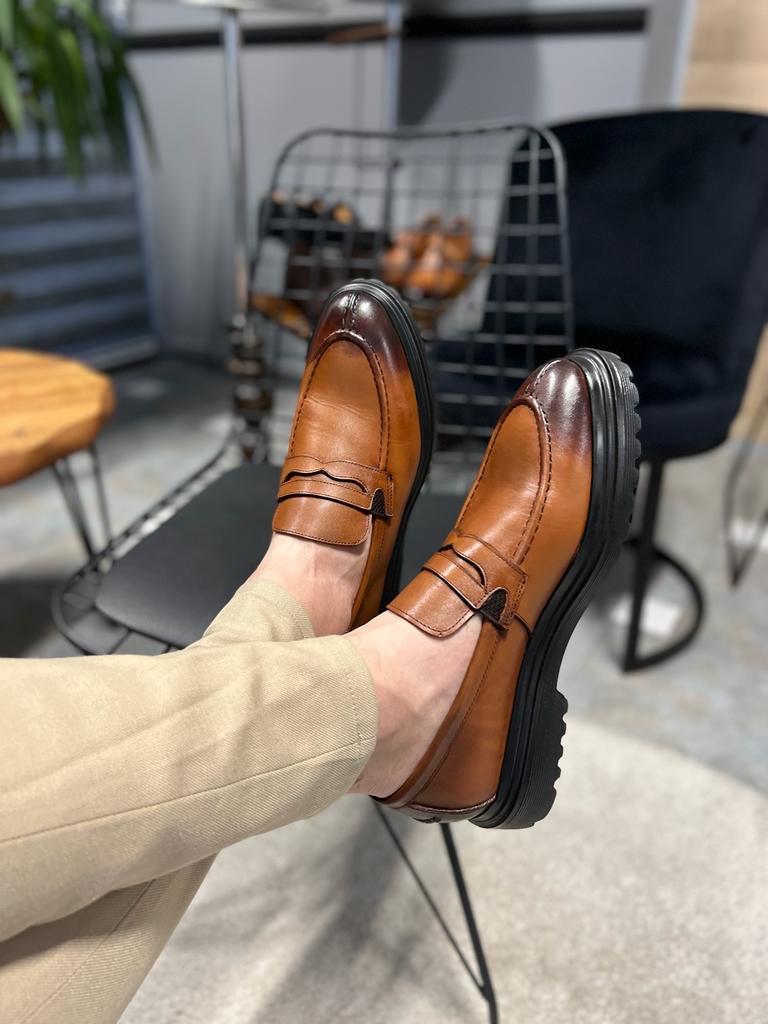 After looking at the face, people tend to look at your shoes before anything else. Your whole outfit must work with your footwear. But if you observe around yourself, you would see that you can wear anything with whatever outfit you are wearing. However, you need to keep one thing in mind that the colour shade should go along with the whole attire else it would look messed up. For the ones who have to get early and go to work, those neutral colours work the best. 
If you have a lot of options to wear, you would need more options for footwear. Out of all, you would need a pair of black shoes, a pair of tan coloured shoes be it toe cal or even brogue. There are some rules for beginners to follow which include going for block coloured shoes. The dark coloured shoes are more versatile than any other shoes. You would want to go for the chocolate oxfords when nothing is working because it is the best-refined option. You would want to have trainers in your wardrobe, look after your footwear because, in that way, they easily last longer. Contrast your whole attire as it should be. 
Black Shoes 
If you want something to work out with everything, you would want your black shoes. It looks formal mostly and hence it restricts your options sometimes. So you need to be careful about your outfit while doing this. You need to believe that nothing works better than the black pair of shoes. If it comes to casual, you would want to wear something according to it be it with chinos or jeans. The best footwear would be the Chelsea boots or Dr Martens. Black shoes would look too bold with the colourful casual outfit so for that, you may want to want to lose your socks, cuff up your hem and wear loafers out of all the shoe types. 
Brown Shoes 
When you wear smart shoes, brown should be your colour. You can work out any outfit with these coloured footwear easily. You would not look stuffed but instead, your personality would speak out for itself. Your look would be more relaxed if the shade is lighter. In the same shade, brogues would look less formal than oxfords. When wearing it with casual, outfits, you just want to focus on not making your trousers and footwear's shades the same, else you're good to wear it and Chelsea works better than worker boots with denim. 
Oxblood Shoes 
You would see oxblood as a neutral colour and have a bit bolder touch than the brown shade. You would still want to stay in your comfort zone but pulling it off is a bit harder than others. They do not work with the smartest suits but everything else. There would be more variation when you wear suits and they are best for wedding wear. While going casual, those oxblood penny loafers are the best to go with anything. 
Tan Shoes 
For the most casual tone, tan has been the topper in it. While you wear informal outfits, the tan suedes look the best. It would be great to wear bright colours with it. These work best with casual wear and not much formal. If you want to nail these, you would want to personalise your outfit yourself. 
Blue Trainers 
Even though these are also in smart shoes, they are hard to carry. If you want to add some personality, you can easily rely on blue coloured footwear. They can add pop to the outfit quite better than any other colour in casual wear. Suede sometimes looks better than the leather one and work with any other suit if it is not black. If you are going for the casual vibe, then the chukka boots are the best as you can wear them to some restaurant, wear them with jeans as well. 
White Trainers 
Most of the brands have white trainers introduced in them and back in the time, you could not wear them easily with the denim shorts as it was something awkward back then. If you own these trainers, you would want to prioritise their cleanliness as they last longer in that way. You can wear them with literally anything and still nail the look be it a polo, a roll neck, and even shorts and parachute pants. 
SHOP MEN LUXURY SHOES BY GENTWITH