Hello Handsome: Stylish Summer Groom Ideas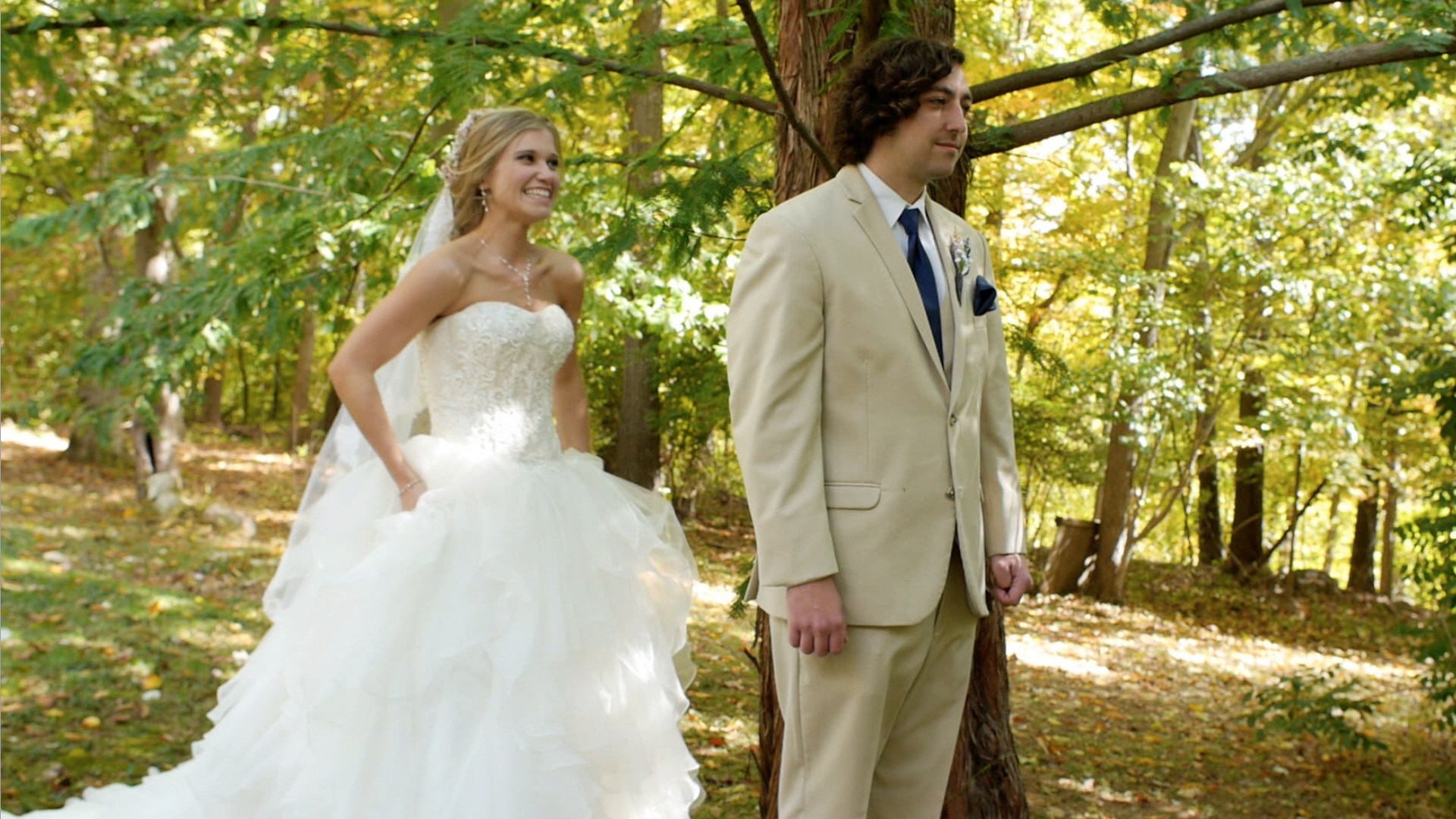 The guys who love to have their wedding in summer and want an exquisite attire for it, you're at the right place. It is pretty known that the summertime bright blue sky and warm weather requires the groom to wear the traditional groom outfit. However, we are here with six stylish summer groom's attire ideas. In the era of 2020, there is no more need for wearing dark-colored suits such as black, dark grey, and navy to keep up with the old traditions. This is the decade of creativeness and innovation. In lieu, more of pale grey, linen styles, and soft beige have been introduced moving past the stereotypes. As much of these old rules of attire are broken, there has been more acceptance. It is seen that guys tend to ditch the full suits and just wear a light blazer along with trousers or instead of a jacket with a shirt accompanied by waistcoat or braces. It is important to know that anything would work out because it's your day. The six looks that we have listed down include the garden receptions, outdoor summer wedding celebrations, dancing under the stars having a beach reception on it, and everything that is in between.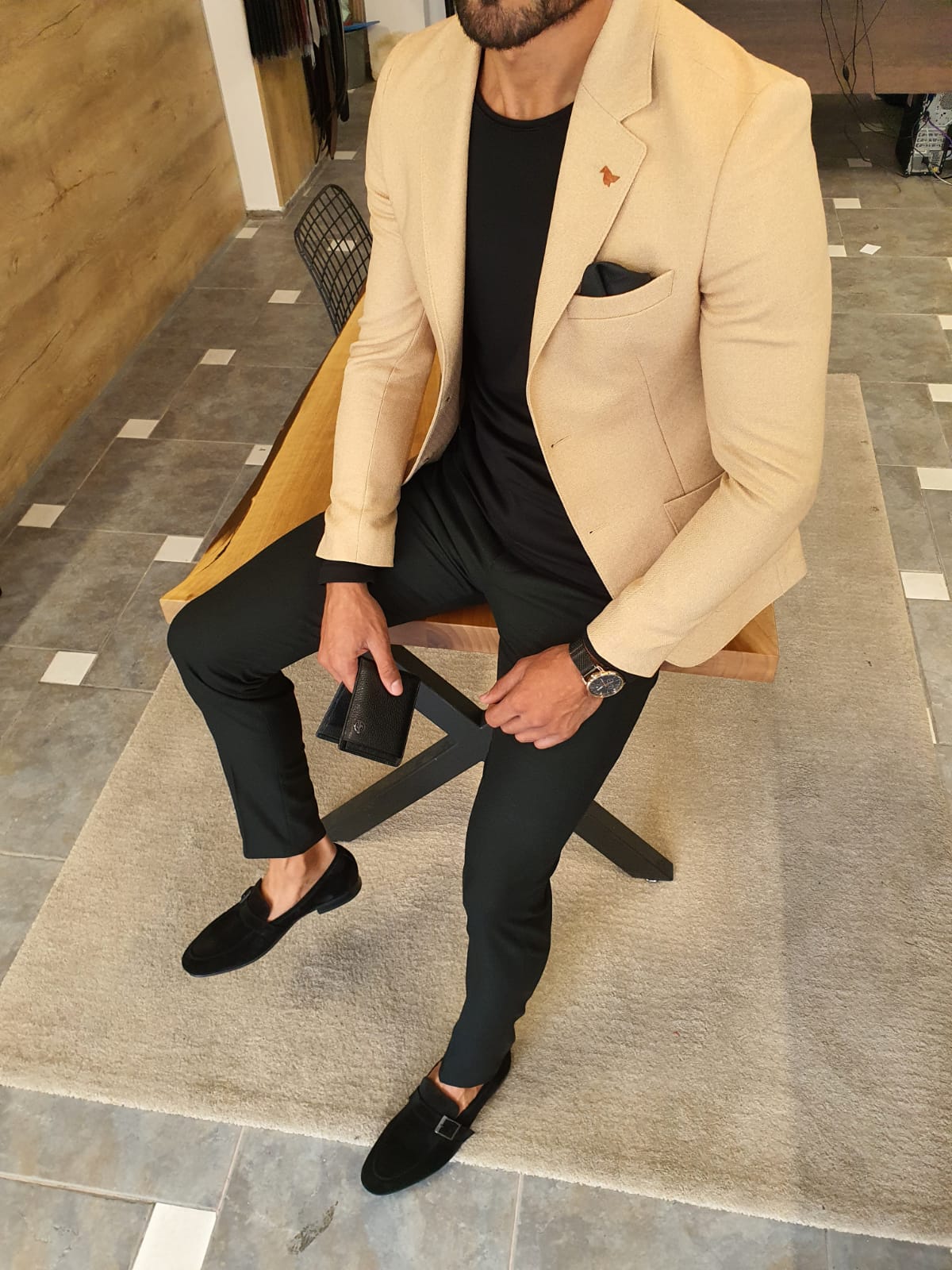 Choose Light and Bright suits because dark colors such as black and navy absorb more heat than lighter shaded suits. It is much better to wear at summer weddings because the weather is quite warm. This could easily include light beige, blue, cream, and grey even because this kind of color tends to keep you cool in the heat. 
READ: Why you should add a Suit Vest to your Wedding Day Look
Try Bol Blazers 
When it comes to garden weddings along with a party in it, colorful blazers are mostly a better call because it balances between so-called casual and formal looks. For this, it's best to go for the seersucker or even solid light shades as well as summer tweeds. You can explore Louis Copeland because it has a great range in it. 
Choose Casual, yet Chic, Chinos 
The chinos along with colorful slacks always work. The best combination is to pair with a blazer when it's casual and comfortable. Also, it portrays the ideas of fun and chilled celebration at the wedding. Although this is not for everyone, if the bride wants to wear colorful chinos at the night out, the groom could come up with his casual look as a winner. 
Dutch the Jacket if you want 
If you don't have a jacket, you don't need to worry about it. All you have to do is replace it with a simple pair of a waistcoat and trousers or rock braces, having a shirt and bowtie obviously. It's great to match your waistcoat and trousers. You can also go for a pattern and even a contrasting color. The tan suspenders or the colorful braces work perfectly with a white shirt, but a pattern print shirt having a bold color also works out just fine. You need to check about the overall wedding look to consider whether to keep the short sleeves or not. Now, if the location of the wedding is a garden party and an old barn which is outdoor and laid back instead of a castle or a grand ballroom, then the short sleeves could work out great for the groom. 
READ: Look Perfect in Semi-Formal Wedding Attire
Have fun with your Accessories 
A wedding is not an ordinary day, so playing out with the accessories given to you is the best way to sort out what do you want to wear. You need to work out between the mix and match prints, as well as the patterns and solids. It is a good thing to consider the pops of the color in the ties or bowties, whatever you're going for. The colorful boutonnieres with sprint shirt add in classic personality as well as they make you look decent. Even a matching pocket square and shirt is a good idea to give yourself a fun look. 
Be brave in Shorts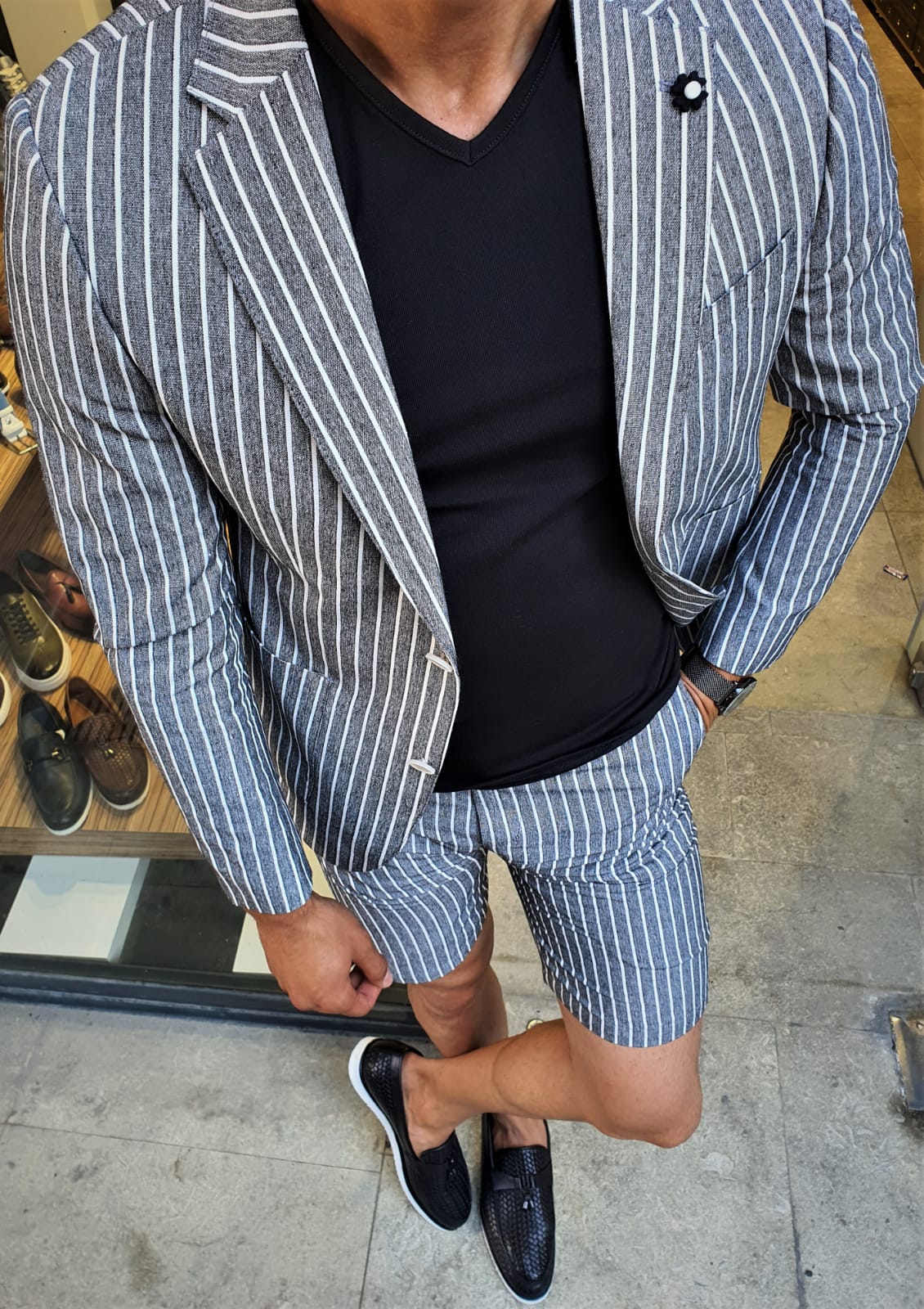 Having your wedding in the summer where the weather is hot and moreover, choosing the wedding location in a hot country might ask you to wear shorts. There is no need to consider wearing a full suit and sweat badly in it. It acts the best if your groomsmen lineup is filled with young lads. 
Summer Wedding Suit Tip-Tops
Your overall look for the wedding day should be your priority apart from the fact that whatever the weather is. The grand ballroom wedding always asks you to wear a classic and formal suit. However, a laid-back garden wedding requires you to dress-up what you're comfortable that makes you look casual and easy. 

It's best to select your suit in the same season when you're having your wedding. It would help you out in variety, and you may select the perfect suit for your wedding. However, otherwise, you need to have a more creative mind while shopping. 

You and your partner must look cohesive, so you may need to keep in mind the style of your significant other. It is best for both of you to balance between looking over-dressed or under-dressed that tends to make you feel like you're out of the place. 
With the passing time, we're hoping to look for more creative and stylish outfits and attire of the grooms for summertime. You can view more of our groom style posts here.