10 Men's Style Tips To Look Powerful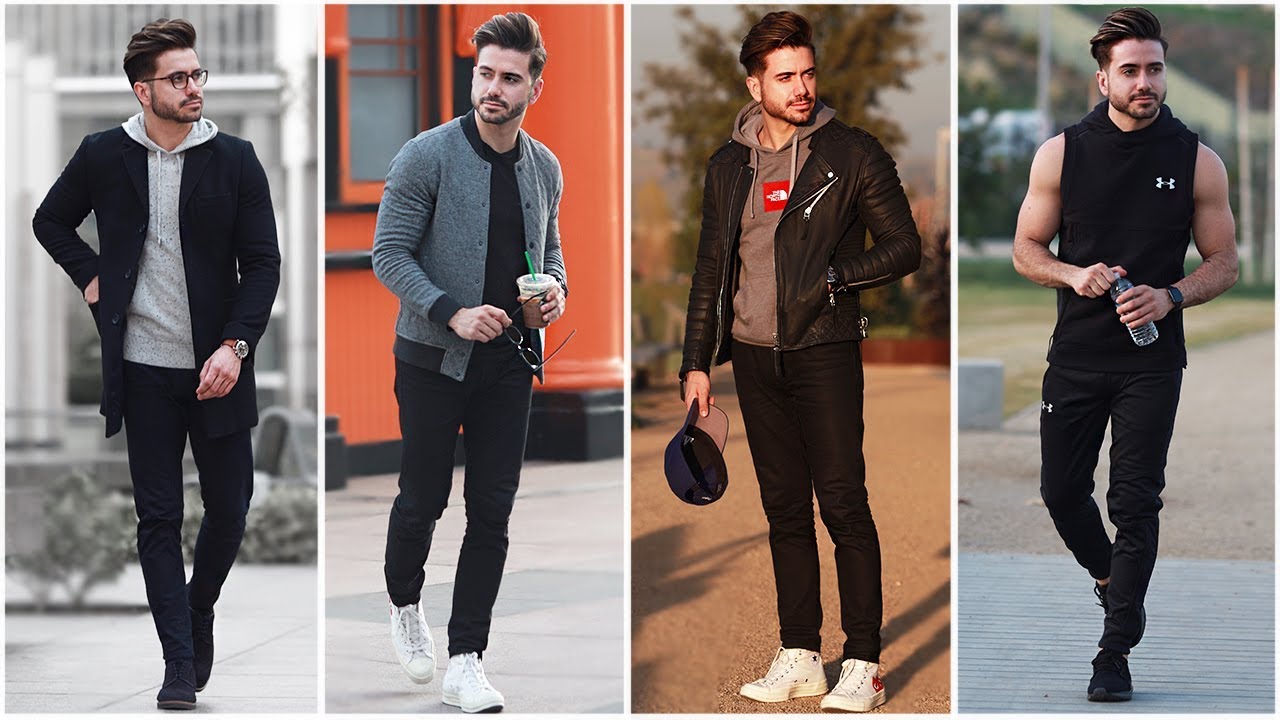 Sometimes even if your wardrobe is filled with options, you still might not get that feeling of excitement from those items which would pull in the powerful moves for you. So in today's article, we would enlighten you with the tips to make you look the powerful man present in the room. 
Looking Powerful Tip 1 – Fix Your Eyebrows 
While you stay in the West, you would know how unattractive people find the unibrow because everything on your face is present in two except the brows which disturb the outlook of your face. So you should keep a kit having tweezers and nail scissors in it and once you take your hot bath, it would be easier and less painful to pluck that hair out of your brows and nose and if you still find some hair long, you may cut them with the scissors.  The hair grows faster on the brows as compared to the scalp and once you do this, you would be free for the next 3-4 months mostly and your face you would super attractive as well.
Looking Powerful Tip 2 – Throw On A Jacket
While you wear a jacket, it highlights your shoulders and chest and once you zip or button it up, your torso seems to be packed as well. This could be for al kinds of jackets out there which go easily with the style that you choose. You can still wear a jacket in any condition depending on the right materials used for the situation which is most likely to be the ability to be breathable and durable. When you use the unlined jackets, your skin is covered from the sun and you are free of its heat on your skin. For this, linen is best in the summers because it has both the qualities to it but you may want to be careful about those wrinkles that may come on it. You just need to look comfortable and in power, both at the same time. 
Looking Powerful Tip 3 – Wearing A Clean, Elegant Watch
The trend started back in 1511 and it has been more than 500 years to this date. It could be a signature item to your personality or a piece which makes a statement about you. There are different types of watches for different purposes like those classy ones for the formal events, dive watch for surfing and a field watch for hiking. The traditional and automatic watches work side by side in their method and they can be worn for a lifetime period. So in one way or another, they show power as well. 
Looking Powerful Tip 4 – Peacock With Patterns 
You need to go easy with the patterns and not go straightly for those bold ones right away. Those subtle repeating patterns are great for the start. You would see the Houndstooth pattern mostly present on the sports jacket, the Herringbone is a great option also known as twill weave. Apart from that, if you want to go bold, you may want to go bold on your pocket squares having those bright colours to it which adds in the element of versatility to it. Its easier to show power through pocket squares, and that is a fact. 
Looking Powerful Tip 5 – Rock A Signature Scent 
Not most of the Americans use scents, and there is no core explanation to it really because the reason is still unknown. However, you should know that fragrances boost up your personality way much more than any other element and people tend to remember you for the fragrance that you use as it triggers memories easily. So buy at least 5-6 great fragrances from the brands like Dior, Chanel, Armani etc. 
Looking Powerful Tip 6 – Save Money To Get What You Want 
You fall in love with the things which are mostly out of your budget and then you try to get something relatable in cheap cost but deep down you still feel bad for not getting that item for yourself. So if you ever like something in the future, we recommend you to buy it but you should save money as well to buy things like these in the future for yourself because you would feel amazing after wearing it for sure. It should be quality over quantity and not the other way around. Those clothing articles should make you feel empowered every time you wear it. People would surely notice how greatly you invest in yourself and your personality. 
Looking Powerful Tip 7 – Wear Statement Shoes  
All you need to do is get some bold shoes regardless of price because like said in the previous articles when it comes to shoes, it is a long term investment so you should go for what you know you would be comfortable and give in a statement for yourself. The double monks' straps, oxfords, Chelsea, loafers or anything specifically in brown could work out for you. 
Looking Powerful Tip 8 – Command Confidence With Colour 
You have no idea how incorporating your favourite colours in your outfit make you look from the outside, it is like you know your game and people you see by that. Just like the colour red is attractive to men because it makes them feel you are powerful and belong from high status whereas women do not feel about it in the same way. So different colours have different meanings and perceptions to them, choose wisely. 
ALSO READ: Planning Your Wedding Look in 60 Days or Less
Looking Powerful Tip 9 – Use Slow, Deliberate Movements 
Once you are having confidence, you would observe how naturally you react and do not feel nervous about anything. Similarly, you move slowly in a way showing how cool, calm and collected you are and you surely know how to take control of the room. When you speak slowly, you have more time t know what to speak and the right time with the perfect words. You get to emphasise on some specific words that you like. That is a powerful act for sure. 
Looking Powerful Tip 10 – Use A Safety Razor 
Every man has and is supposed to use razors and they have modernised with time too. But that does not mean it is good, sometimes it is pretty dope to choose those timeless beats. You need to know about the shaving mo and the shaving cream you use because your look ad personality of the face depends on it. This would surely build the foundation of you looking powerful.