20 DIY Wedding Decoration Ideas for Every Wedding Style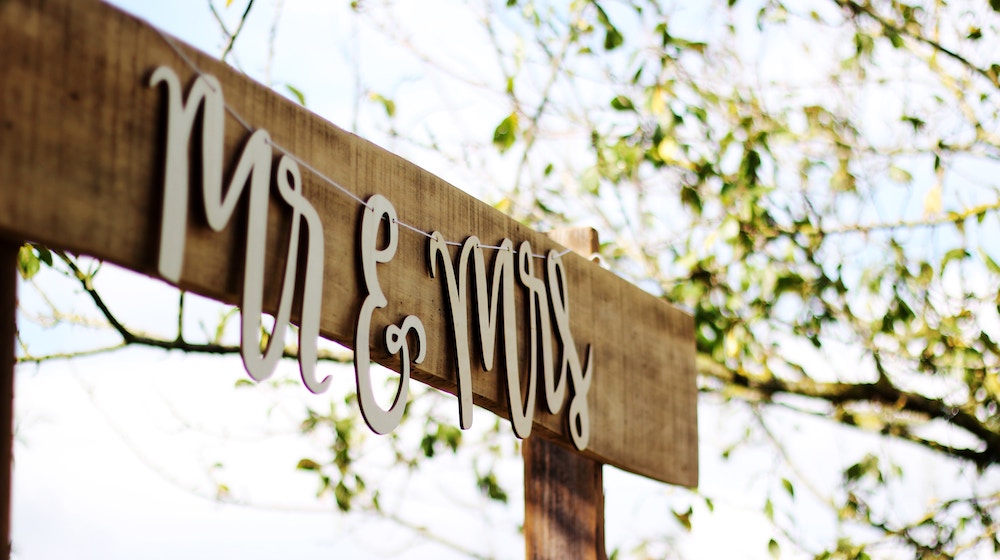 Most of the time, people just want to stay in budget and be as creative as they want to be. But sometimes, this concept is misunderstood and is considered to be ruining your own wedding by not hiring the wedding planner, whereas that is not the case always. However, it is essential to what DIY's are best to go for on your wedding day. You would want to give in your best if you want a similar wedding like this as you yourself would be the honorary wedding planner of the whole event. You would want to go in for large ideas with your significant other. For this purpose, we are here to help you out by giving the suggestions of the realistic DIY projects which would not ask for skills and you to be completely professional in it. As being said, DIY would be much affordable and handy which include flower arrangements, table runners, the centrepieces that are supposed to be at the reception, you create them, make them by your own hands, hang them on your own and much more to it. 
READ: Wedding Day Prep Tips for Grooms
You would want to consider the DIY projects that you want to highlight on your day which should be perfectly proportioned whereas you would not be wasting your time on it. So imagine before working on it and make sure you get the help of your friends and family in it which would be great as they would help out in the other aspects as you get ready for your wedding. So the recommendations are described as follows.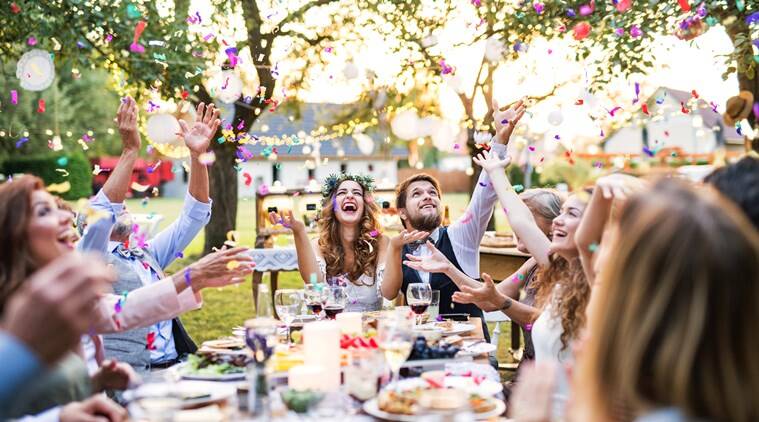 Complete the Wedding Seating Chart:

As the wedding day has many hustles in it, you would want to avoid the escorting you guests separately, for that having a chart for the seats at the entrance would work out for you. Just prop it and you would be comfortable for the rest of the day. 

Illuminate with Bistro Lights:

These never get old because these are pretty good. Just have a few strands near the perimeter of your wedding venue so that it could be brightened and personalise that given place. Have some leaves and garlands on those cables got extra flair. 

Drape Garlands of Greenery:

The Garlands are great at occupying the limited areas with the lush greenery in it. They could be placed at the banquet tables like runners, on the chairs of the newlyweds and to decorate the var area with them. 
Cluster Floral Centrepieces:

By having these vases, you would not go out of budget. You need to have a mixture of the glass bottles, bud vases and other elements and have it in a unique shape in elegant colour. Hence, those low cost with some bouquets would transform into chic floral assemblies. 
Print Your Own Menu:

You need to have the paper for it with a custom digital set which you can do it yourself. It could be of any colour and much information on it. 
Design a Ceremony Backdrop:

Sometimes, people want something extra on their altar. For that, you can add in nature in the form of flowers, candles, greenery, saplings, branches, and lanterns. This look ha I obviously worth it. 
DIY Favours:

These favours are great when presented in edible variety with some local style to it. It could have olive oil in it, some honey or jam jars with self baked cookies in it. 
Prompt a Visual Guestbook:

It would look much cooler when your guests would post their own polaroids in the guestbook along with some meaningful messages or some marriage advice with their polaroid.
Disperse Presser Glass Frames:

The creative fillers could be easily designed and done once you are done with the frames. All you need to do is to decide frame-worthy papers.
Write out Wedding Signs:

Those imaginative canvases go a long way because they become the most unique piece of your wedding. You would want to go for the vintage mirror with a decal which is custom made, the natural aesthetic would work perfectly done with the plywood as well  
Turn Napkins Into Cutlery Holders:

As you would have your props, you would only need the linen napkins in the form of pocket which could be folded and have more space to insert the menu or the cutlery into the breast of it with no unnecessary equipment to it. 
Arrange Your Own Bouquets:

This is the part where the heart speaks out itself as an individual. Hence, it should be made by yourself. Go for the local greenery with the foraged flowers straight from the gardens along with some stems. Lastly, Tue a ribbon around it or fabric that might belong to your grandmother as she wore on her wedding day with the long trail to it along with an heirloom brooch to it. 
Display Escort Cards:

Have a visual punch to it and you are good to go. Have a flower market sense on it as those filled buckets would be present on each table along with the names of the guests on sticks and blooms. 
Source a Cake Topper:

The handmade dessert decors always steal the hearts so go for the initials of your names and stick that in the centre inside the confection of the cake.
Bundle Boutonnieres:

Just like all the other tasks, you can do this yourself as well. You could relate it with the bouquet with some manly approach to it and tie it with a ribbon. The French Châteaux Nuptials always make the jaw drop for everyone. 
Experiment with Ta le Runners:

You can go up to any extent in this category but just make sure you are not going out of the budget here. The best level to match your wedding style would look chic with a professional display to it. 
Embellish with Candleholders:

You would want some candle holders on your wedding day with different sized and goes to it to give it an elegant look. Go for the wood, polished metals and even grass in the textures as the glow would be expanded. 
Ornament Chairs:

The newlywed couple needs to be honoured and by adding a flowering branch with some ribbon at the back of the chairs would look perfect. 
Hang a Mr. & Mrs Banner:

Make it well-known that who's the wedding is being celebrated and this could be in the form of banners placed in front of the wedding cake, the chair backs, the dessert bars and whatnot. The fabric cutout could work your way and might turn out to be budget-friendly for you. 
Customise Labels:

There is always the need for customised labels on the wine bottles as for your nuptial fête. For this, use a template or have an adhesive paper and personalise anything you want. 
ALSO READ: What to wear to a Summer Wedding
Never stop yourself from trying something new but when it is about weddings, then try out the things you are sure you would be able to work out on without creating a mess to it. For more information, check out our page.