How To Elevate Your Wardrobe & Style With White Sneakers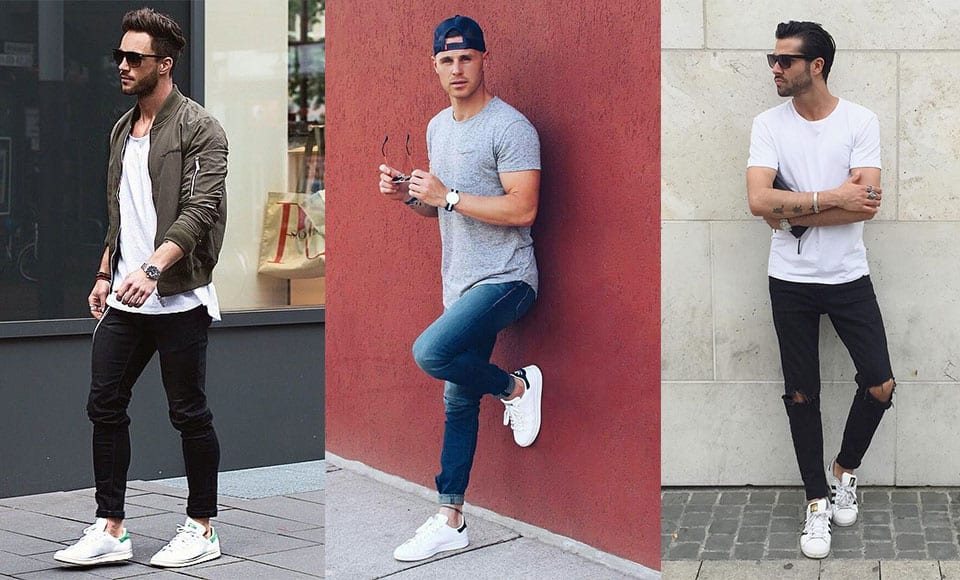 As time passed, the game of sneakers uplifted from the gym to the streets, and even the clubs. Made of leather, it is a timeless choice of footwear as they are white sneakers. Now if you do not own a pair of sneakers, you would want to put your hands on them as soon as possible. You can easily wear your white sneakers with any kind of wardrobe of yours. 
Why You Need a Pair In Your Wardrobe 
If you observe, white sneakers are considered to be a sports luxe. You would want to be relaxed in every season which is like the lads and celebrities wear these street-chic look to the red carpet easily. While you wear the white sneakers, you introduce the clean, sleek and even vintage look to your wardrobe. Moreover, it has the versatility to it. 
The leather used to make them is premium leather or sometimes even have small details on the cool canvas even though it is low or high cut. Due to this, one can work these out with any style. The kind of wardrobes that you would want to wear with your sneakers are discussed here. 
Turn Yourself Into a Prepster 
These sneakers came in trend when Steve McQueen when he wore those cotton chinos with the polo shirt on it with no socks back in the 1950s. When you wear tennis shoes even, you get to have a country club look to it. You may wear that pastel shirt or even the navy and white stripe Breton shirt. You would want to go for Lactose or Converse, even Jack Purcell for this look. By this, you can have your forefathers look just like that by wearing the low-cut with canvas on it. 
White Sneakers & Shorts 
Nothing suits better than shorts with sneakers, but they may be hard to pull off. The reason for that is they look like you are about to go to the gym instead of looking causal during the summers. For this purpose, the sneakers are supposed to be slim looking and lean, specifically without socks and low cut of the canvas. 
The canvas is a nice option but less expensive as compared to the sneakers. For this, you would want to wear that tailored chino shorts to it having blazer on top so that you have that dressier vibe to it. If you are wearing shorts, you would want your sneakers you be like loafers or even boat shoes with the plain fitted tee and shorts on it, do not forget, the aviator shades slay the look at the very best. 
White Sneakers & Black Jeans 
You want to look like a minimal casual and want to rock that monochrome vibe, then the sneakers would be a great choice for it. It is like the lighter part of the whole dark outfit which could be heavier than usual during the daylight time. So you can either go high or low considering this look. We would suggest not to wear socks and go for the jackets, the coats and shirts which would align with each other. The pants would look much nice with being cropped or tapered while wearing a beanie or something metallic in jewellery. As for this, go for the contrast between the colour blocked shade and light to have some focus there. To go more affordable, check out APC, Want Les Essentiels de la Vie and even Vans. 
White Sneakers & Chinos 
This style is popular in the American urban subcultures. You would want to have the jersey cotton jogger pants having the cuffed ankle to it which is like the typical gym lounge pant refining in general. Have a casual jacket on this look, and you can go for the hoodie, a raincoat or even weave an urban t-shirt under it with sophistication so that it looks like you are in the relaxed mood while staying urban. To get that skate appeal, go for the Golden Goose Deluxe or even the Nike Air Force which is a great choice. 
White Sneakers & Skinny Jeans 
The most prominent outfit for the sneakers has been the denim to have that individual look to itself, which looks pretty dope with the white sneakers. You can roll some cuffs with those double denim slim fit jeans and look like Paul Newman of the new era. Else, wear that top coat instead of the denim jacket with the collared shirt. The hues should be indigos with chambray which would keep the tonal look to it. Lastly, wear you white leather sneakers on it having low cut to them. The Filling Pieces and ETQ are the best choices for the classic denim bottoms. 
White Sneakers & a Suit 
Tailoring is always considered to be a great part of the commodity for the gents having fashion sense. So when you wear those tucked in and shaped aesthetics, you get the opportunity to slay yourself and your look with the sneakers. You can stay informal by wearing sneakers to your tailored outfits for the night outs. If you are wearing the smarter suits, you would want to keep your socks on while having a toe, pocket square and the waistcoat on. You would want your sneakers to look clean so better go for Adidas, the Stan Smiths or the hi-tops for the boot sneaker look. You can even look them up on Gucci, the Acne Studios or the John Lobb. 
No matter what you choose, you would want your sneakers to stay sleek the dress shoes while staying bright and white to their best because if they are dirty, they would surely kill your classiness in the look.