How to Match Your Tie With a Suit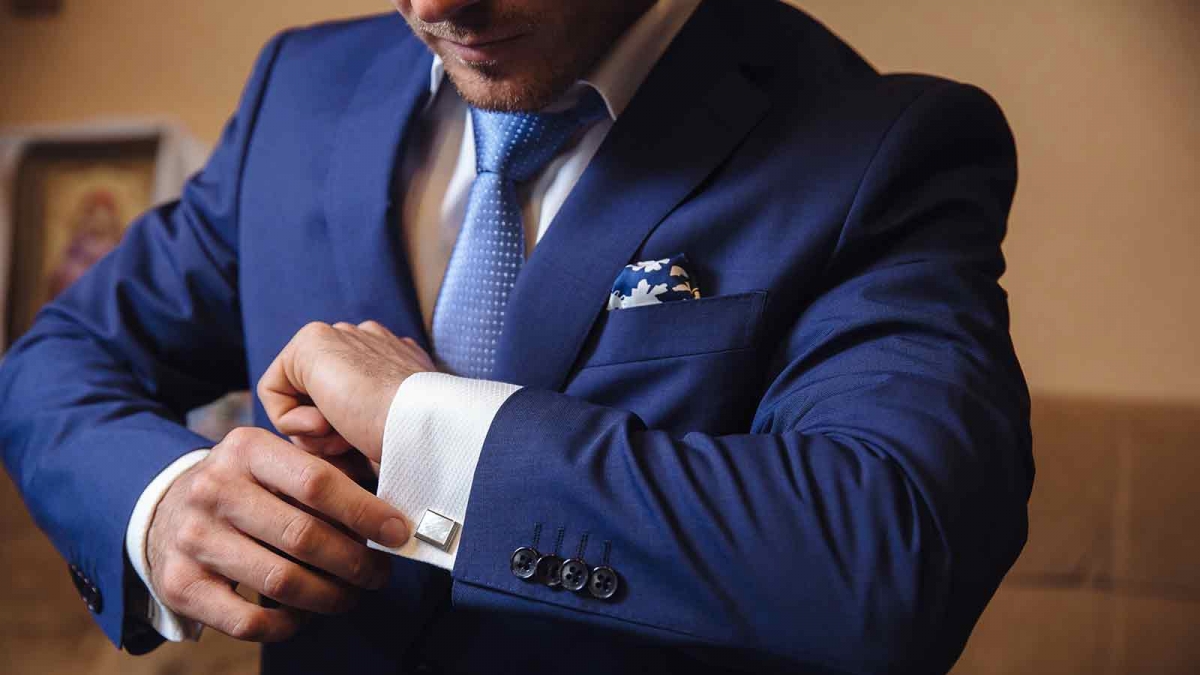 When attending any kind of occasion or an event, you would require to wear a suit. These events could be a job interview, a wedding and even on a fancy date, a suit is always ready to rescue you. Sometimes you would just want to wear a suit so that you could stand out in it so that the people around you would pay attention to you how great you look while wearing a suit. In all of this, you would need to select the kind of tie which would bring in your attire altogether. 
In the start, we would need to focus on the rule which could be applied to any kind of tie and then later on move into details regarding the colours, the shapes and the sizes. 
The Rules of Matching Ties to Suits 
This point should never be ignored that the tie is supposed to be the one which needs to be matched with the clothes, not the clothes which need to be matched with the ties. Apart from that, in every attire, there are two colours included which are the accent colours and the core colours. When wearing a suit, the suit coat is the core colour in usual. Whereas you need to keep this in your mind that when you take off your coat then the shirt and pants tend to become the core colour. The ties have and are always the accent colours except if you have made s mistake about which you can do nothing about because, at the end of the day, a tie has always been smaller than the coat, shirt and pants. 
You need to see whether your tie works great as an accent colour with the coat along with the shirt and pants or not. So you better examine it in front of the mirror pr even your other significant other at first with and without the coat. 
What Colours Should I Pick?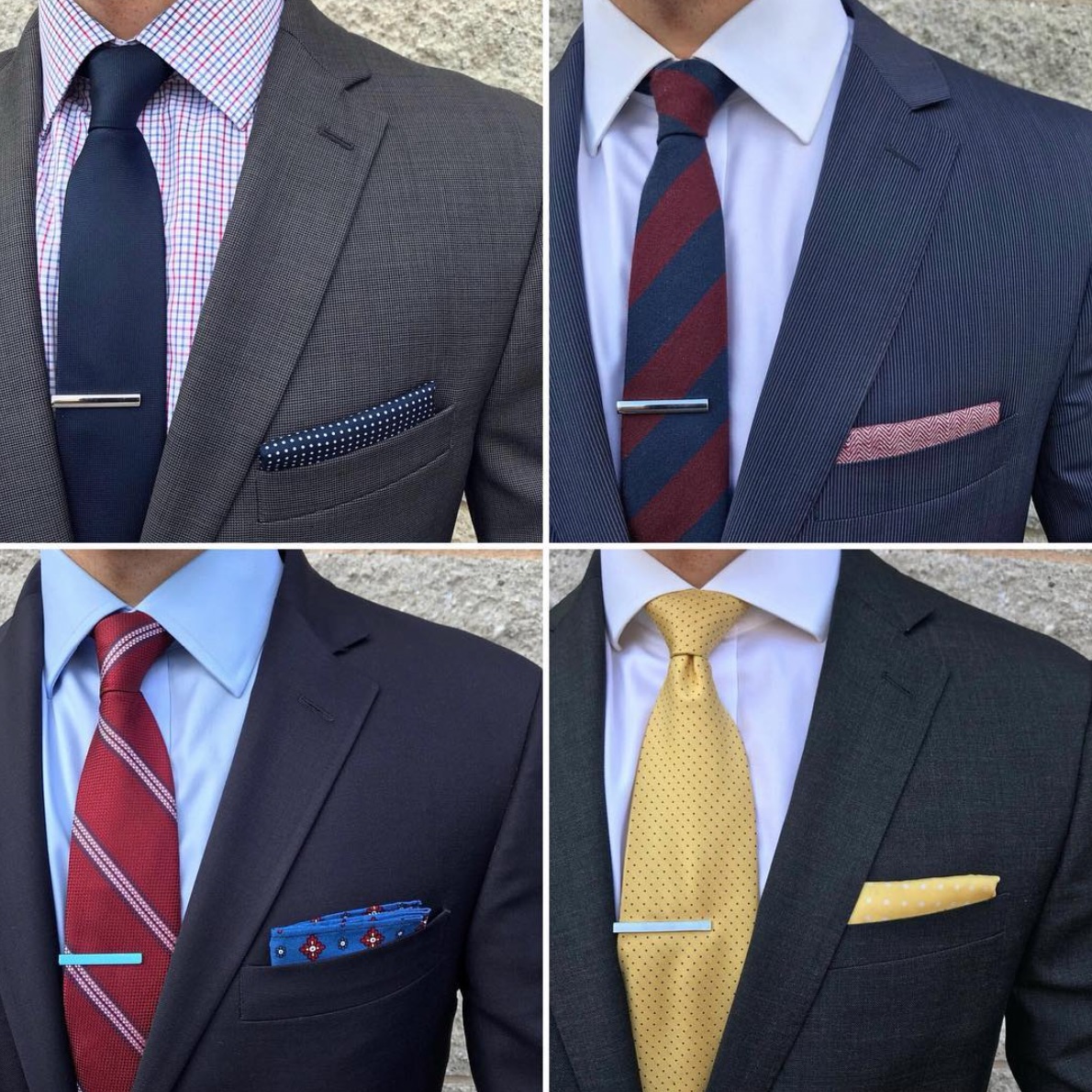 If you have some message in your head that needs to be delivered about your personality like if you are stylish, bold, you are powerful, much easy going and welcoming. You need to be considerate about the colours you wear because the best way to deliver your message is by selecting the colours. When you would wear those super cool colours, it would portray you as a very easy person with style having mellowness in you. Whereas when you select hot colours, you would look like a bold and excited person. A few colours tend to show power to the person who wears it like red colour. When the suit is in traditional or in a neutral colour like black, grey and navy suit colour along with white and blue shirts, this is the part where tie plays a very important role. 
Even if you are wearing the perfect suit colour to show you like a mellow person, the tie would still be essential to fit in the perfect square of it. So for this, you would want to contrast your tie with the shirt you are wearing, not up to the point where the shirt would steal the show of your little tie there or might even make it look quite boring and weak. 
ALSO READ: 6 Times Groomsmen Rocked a Black Tux
Colour Matching 
When the shirts and coats are in a solid colour, you would not need to worry much about it the ties because it gets easier to match both of them. Even though you could match anything with the white shirts, you may come off as a quite formal person. There are shades of white with which you can work with. The bright white makes you look like a dressy person, the off whites along with cream colours do not give much of a formal vibe. If ever observed, you would see that white is a quite strong contrast with those dark and solid colours. So for you to look less formal and an easy going person, you would want to pair your white shirt with a less bold tie and go for the white shirt having some tint in it. 
The guide that we provide would tell you that which ties would look great with the coloured shirts on your first date. When you would wear black suits, it would be just like wearing those white shirts which would look quite formal. These can look pretty dark as well so when you are wearing some black suit, you would want to wear a pretty much bright coloured tie with it so that it does not look like you are looking like an undertaker like that of Elwood Blues. However, you are not supposed to overdo it because they would make you look pretty much unserious. 
Those grey and navy coats are always great except the undertaker part. When you are wearing a light coloured suit, it would be best to go for a dark tie or even a muted pastel colour which would go for the complexion. Do not go for the bright coloured ties with the light suits at all. When you are wearing those patterned coats and shirt, you would want your tie to go with the shirt colours while making the core colour prominent in it. If you are unable to balance the clashes of different powers in your attire, you are not supposed to go for them. The classic combination includes a grey suit having a blue tie on it, that pale blue shirt having a maroon tie with it. 
Size & Shape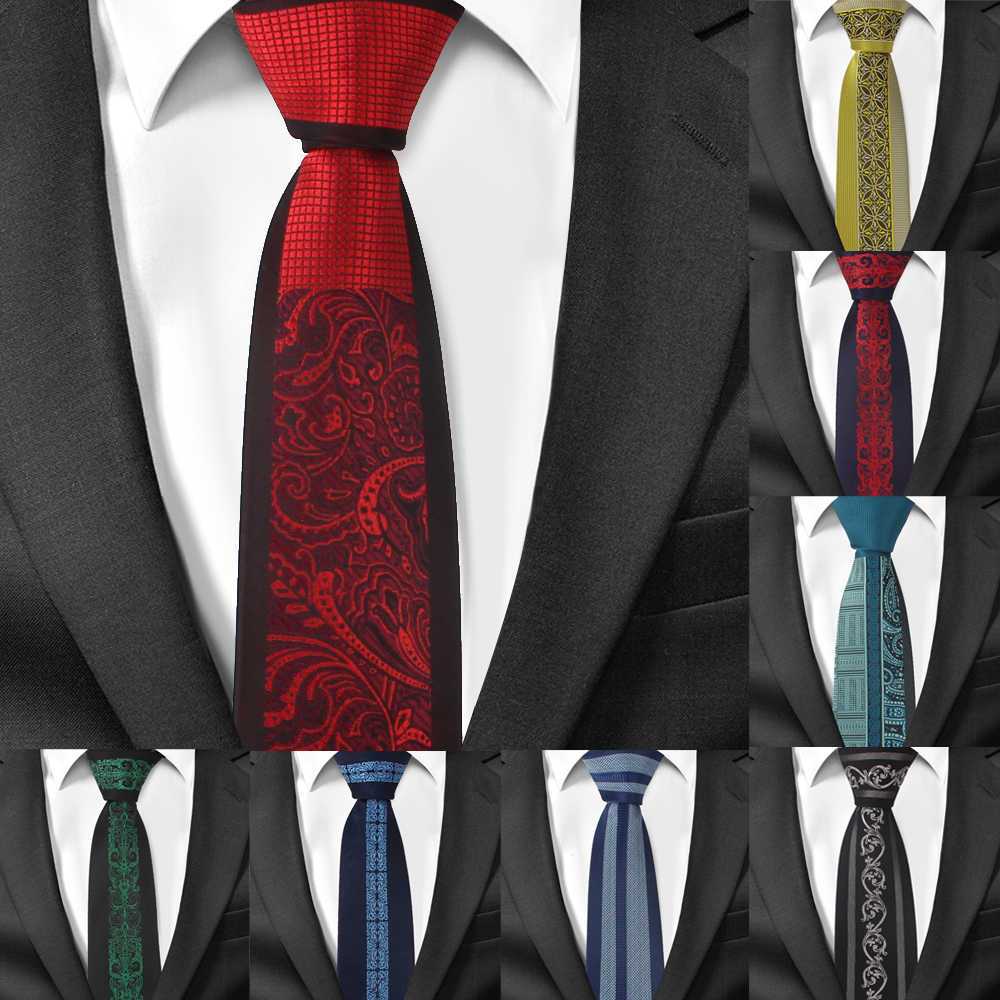 The body size should be kept in mind while considering the width and length of the tie. If you are broad, the wide and long ties would look great on you. If you having a slender figure, the skinny ties would look perfect on you. But if you plan to keep your tie shorter, do not go for the wider tie if you are not wide, and the tie should be reaching the belt hardly, not more than that in the length. 
You should check our other blogs related to tie to have a more certain idea that which tie would look the best on your on which events.