How To Rock Shoes Without Socks If You Want To Look Like a Sartorial King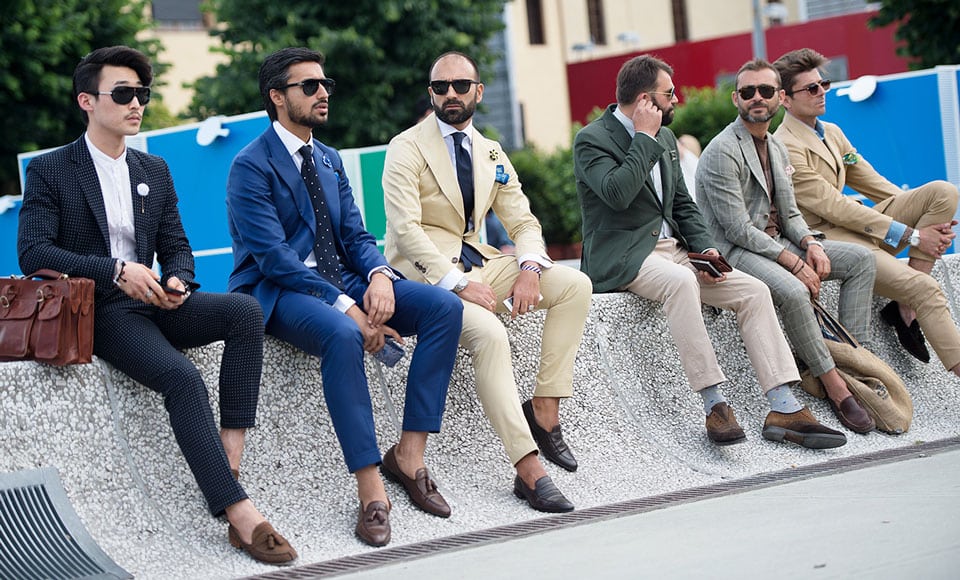 For girls, summers are easy because they do not need to worry much about the dressing and accessorising them. In footwear, they can easily wear sandals with most of their attires. Whereas on the other hand, for men it is a bit harder than that. You have to cope up much more than usual because you would want to look your best, but deep down, you would also want to be cool too. So the footwear of sandals does not work much if you are quite advanced. Most of the footwear go out of the options and you are only left with one thing that is the combination of the shoes with the socks. 
You would want your ankles and calves to be exposed as for the air to run by them along with enjoying that seasonal sun you can party in. As the heat is a lot, men tend to go more sockless without it but a lot needs to be in consideration before doing that as well. Some of the points that you would want to keep in your mind are described below. 
Suitable Occasions For Shoes Without Socks 
There are occasions for going sock-less and the shoes you want to go for are the boat shoes it you are about to get on a yacht. You do not need to worry that you would be late, because the yacht could wait and so you can go for some other options of footwear as well. You can wear the Oxfords or Vans like nothing is stopping you at all. When you go for these types of foot-wears, you would either look like being too casual or too care-free, it could be sophistication or daring even considering the rest of your look as well. Any kind of footwear would easily go with the attire, but you need to be sure about the kind of occasion you are going to attend. You would not want to go for sans socks while you are wearing that business attire which is formal. Else for that, you can try anything. 
Choosing the Right Footwear
The standing out factor of the shoes without socks means a lot on their own. Initially, you can go for the loafers which are classic and nothing can go wrong with them. You can look stylish in them as well no matter what the occasion is. Although you can wear those driving shoes, the moccasins or even the low cut sneakers as well because they are easy to wear. 
If you do not want to go for too much casualness, you can wear Oxfords, the bucks and brogues, or anything you want. Make sure it suits with the rest of your attire as well. You would want to be a bit experimental with your shoes now. Some extra measurements would be required if you are going completely sockless in the shoes. The shoes would need to rest for about 24-48 hours before you plan to wear them again. You would want to wear those cedar shoe trees which would help out for drying out completely. If you have the odour issues in your foot, then keep an antiperspirant to stop that from happening. 
Sock Less Styling Advice 
You can have any kind of fabric at the lower half of your body like jeans, shorts and trousers but the most traditional one is the slim cut chino for sure. It would be better if you do not have that elasticity or skinny cuffs on it but the hem of the chinos should be close. The base of the trouser would be great even if it is cropped of cuffed which should be approximately two inches above your shoes while exposing your ankles. Do not go higher than that because then it would look like you are wearing capri pants which is a no-no. 
Know Your Accessories 
If you are planning to go sock-less without any accessories, you may want to consider again because we do not recommend you that at all. As it would be a bit tough on your feet and shoes, you would want to get some extra help from the TLC. 
No-show Socks: It is hard to come over from that feeling of being barefoot in those leather shoes including that smell as well. No one has any idea what grows down there. Sock less does not mean that you would not wear socks at all, you can wear those invisible low cut socks which would not ruin your day along with keeping you fresh too. 
Cedar Shoe Trees: While wearing these, you sweat would be soaked in them which you would not the bacteria grow in it along the deodorising. This would be a complete win-win situation.
Stench-Neutralising Spray: This is for the most obvious reason out of all. 
Powder: Do not go for large doses in it, because the smaller ones would be the right amount for cooling your feet while absorbing moisture as well. 
Insoles: The Terry cloth or the leather soles always help in absorbing the sweat and removing the odour present inside. 
Moleskin Patches: The places where you face friction, it is supposed to be applied there so that you do not get blisters. 
Need More Inspiration? 
You can visit our gallery to get the ideas of how you would look while going for the certain look and which would be the best for which occasions. Any kind of query, we got you.