Don't Buy a Suit Until You Know These Crucial Tips About Cloth & Thread Count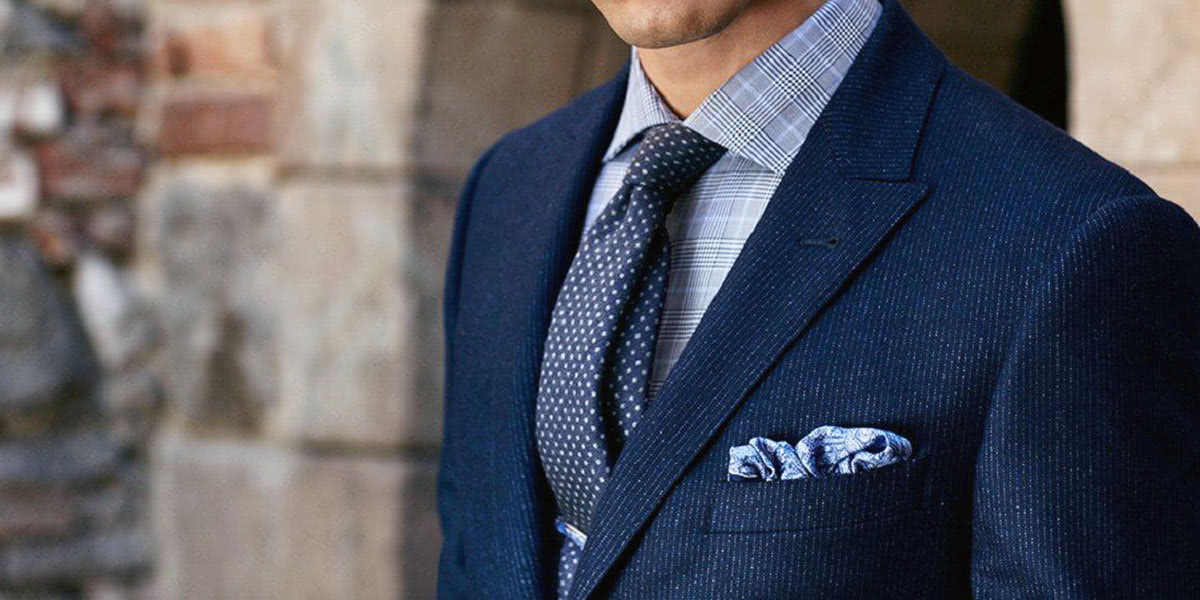 The fabric of the suit has its significance which could be a tough task to deal with. You want to show your style while showing off some sophistication in it. The luxurious touch with fabric matters a lot while selecting a suit, but you would want to save some money as well while buying that kind of suit. 
What To Consider When Buying a Suit 
Not that it has a wide range, so for that it gets easier to go for the kind of fabric you want but you would want to consider some factors while you are buying one. 
The breathability of the Fabric 
You do not want to look sweaty in that hot weather of summer. But you do not want to feel cold as well during the winter season. So your fabric should be breathable making it easier for you to feel comfortable in it. 
Fabric Softness
You would not want to wear those itchy suit pants or feel super tight and not be able to move because of your starchy jacket. Hence, the softness of the fabric is another important factor.  
Your Suit Fabric & Pattern Choices 
It would be better if you get yourself a bit educated related to suit fabrics because it would help you in the longer run. You need to be knowing about the cloth and its thread count. 
Wool
Men want to go for wool because it defines aesthetics along with versatility. It is considered to be a natural material which is breathable and can be worn during the daytime or nighttime. There is less chance of wrinkles in it because it is soft. However, it is heavy which means not much suitable for the ones who would want to go for that slimming fabric and feel lighter. Its types include flannel, tweed, merino, cashmere and worsted. 
Worsted 
This has high durability and is as smooth as being a compact textile. The natural fibres in it are spun, although not worsted. Initially, the wool is combed so that those short and brittle fibres could be removed. Later on, those long strands go under the spinning process which creates that smooth kind of toughness. You can wear a worsted in several woven ways which are gabardine, flannel, tweed and fresco cloths. 
Cashmere 
You cannot say cashmere to be luxurious because either it is blended or on its own, but it does give that shine to the suit for sure. You cannot wear it for fancy purposes but pleasure? Completely. 
It would be best to go for the wool which could be worn throughout the year because it gives that luxurious look yo the slimmer men for the work purposes along with covering those formal events too. 
Cotton
You can easily say that cotton is second-best known in the suits fabrics because it is made by those plant fibres. A person feels comfortable and can move easily in them but they can have a crease on them easily due to which, the suit looks a bit sloppy sometimes. Even though they have a softness in it, you cannot compete with those wool fabrics because those define luxury. 
This fabric is best for spring, summer and autumn. It mostly looks better for those semi-formal events which are outdoor. If you want to wear it to work, try to go for heavier cotton or the blend of wool and cotton because it helps to maintain its silhouette. 
Linen
You can feel the ultimate coolness by wearing them in that soaring temperature because they are light in weight. It can have wrinkles on it easily while those stains could be observed if any of them are seen for which you would need to dry clean them to have that fresh crisp look yo it. 
Polyester
It is not produced by the natural material but instead synthetic and is regarded as low-quality fabric.  It is usually blended with some other fabric like wool so that it is cheap to buy. Wrinkles are produced on the suits made from polyester whereas you cannot breathe much in it. It has the more shine out of the wool and cotton which does not look much good for the suit. 
It is better to wear it during the spring and autumn so that the hot temperatures do not bother much. The wool blended in it is a better decision because, by that, you could be able to breathe in it while you attend a formal event. 
Silk
It is made up of that insect which is an animal protein, the ones that the moths use to build up cocoons. It is much better than polyester along with providing the utmost comfort level in it. It has its natural temperature regulator which makes the fabric breathable and the body cannot be bothered much by heat or cold. 
You can wear it in all the seasons and it is the best while going for those luxurious events.  Anybody type can work its way around it. 
Velvet 
It is a woven fabric of the silk, nylon and cotton. It looks good for the smoking jacket because it gives that luxurious look to it and is pretty much breathable. But it is not too better than silk because of the nylon blended in it. 
You can wear it in the jacket forms to the dinner parties for the whole year, certainly not the office look at all.
Cloth Weight 
Out of all of this, the thread count would still matter which makes them wearable for the certain seasons. 
7oz – 9oz: This one is lightweight and better for the summer season like those African Plains. 

9.5oz – 11oz: It is the in-between of the light mid-weight which could be worn spring the spring and summer or even in late autumn because transitioning is the best.  

11oz – 12oz: It is the mid-weight which you can wear at almost any day and it is the best for the first suit purchases. 

12oz – 13oz: It is the Heavier mid wight which is kind of a good choice for wearing suits daily but it could be a bit hard to wear it during the hot summer weather. 

14oz – 19oz: It is the heavyweight which is great for the autumn and winter season because it provides warmth. 
Final Words
You want to invest right while buying a suit because they are pretty expensive. You need to figure out the season you would wear the suits most, your body type and how much comfort you would want in it. You cannot be going much wrong after considering all of these factors.