Pairing a Suit With Boots Will Take Your Sartorial Game To The Next Level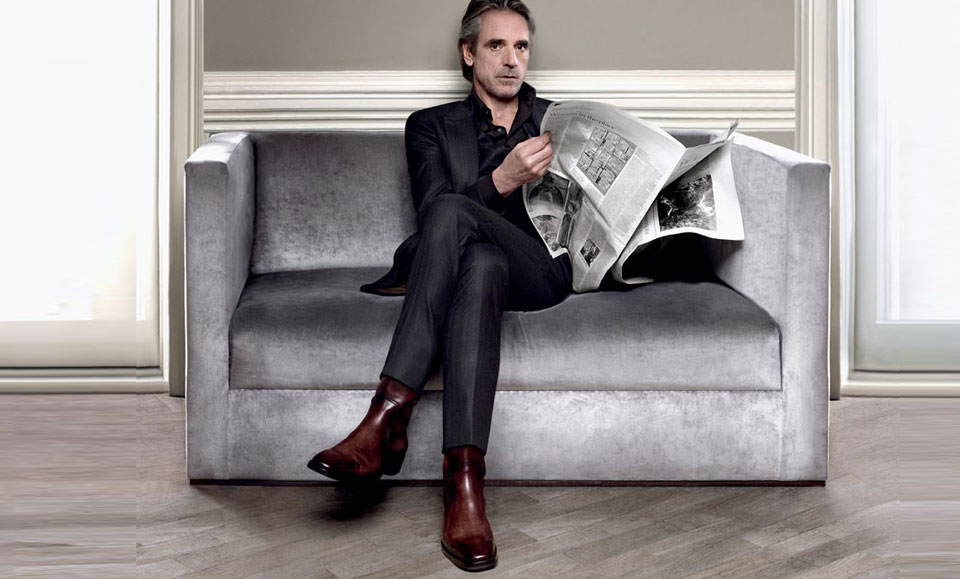 The most common perception among men of wearing a suit with boots is that they would not match well enough.  It is the kind of clash in attire one always tries to avoid however, that is not true. One combined, they give a great effect. They help in making you visible in everyday life. All you need to do is know about its rules and sway it all the way later. The ultimate guide for it is here. 
RM Williams Boots With a Suit 
The love for the RM's is undeniable when it comes to the Australians. They always give class to your whole attire either it be jeans, chinos or even shorts. Going for these along with a suit would not be a bad call, just go for those traditional Craftsman styles in Black or Chestnut colour according to your suit, whereas the brown is great for the navy or blue suits and charcoal ones are recommended ones for the grey suits. 
When you are about to wear an RM, the one with a shorter hem and a slim leg would be suggested as they sit a bit higher than the usual brogues or derbies. So the hen would also need to be higher because it would need to stop those multiple breaks. If worn for too long, the pants would look like they have been bunched. On the other hand, if the fit of the trousers would be too tight, the pleats of the boots would break. 
Chelsea Boots With a Suit 
The texture of the Chelsea boots is different usually so you need to be considerate about it while buying. You would want to go for those full leather constructed soles instead of the pale coloured soles because they add polish to it. 
We would not recommend you those matte ones, although go for the darker shades available in high gloss. You can add in details to your footwear by going for those patterned perforations or those contrasting gussets. No matter which shoe it is, it would be better to go for the ones having structured silhouette on it because these shoes have stretch to themselves which would refine with time.  
Cowboy Boots With a Suit
When not in Texas, wearing cowboy boots with a suit is a big deal because you would need some swagger to match alongside your attitude. The trousers come over the boots which is okay but they should be tailored greatly. You would not need to tuck in your pants because it would be a modern-day, not some rodeo which you would be showing your boots off in. 
There is no need to contrast with the suits so it is all on you how you carry it to get a compliment easily without being dramatic. If you want your attire to look decent while wearing cowboy shoes, then those suede cowboy boots along with the taupe or sand suit having a white or pale blue dress shirt under it would be worth it. 
Chukka Boots With a Suit 
When you want to seem like going out on a casual day, chukka boots would be the best because they would keep your formality and add the element of casualty to it easily. Often known as 'desert boots', they have a sole of rubber or thin leather. The sole of it should be leather if you want to wear them with your suits which should have their upper suede in darker shades like black, dark brown and navy. If you want to go casual entirely, have the trousers of flannel and wear them with your-shirt which would be buttoned down for sure as due to your footwear, you would look fresh and so would your suit as well. 
Work Boots With a Suit 
These are worn during winters because they keep up with those expectations as they look amazing with those two or three-piece suits. The best ones in these categories are the State Side Makers – Red Wing. They go great with something like the rustic panache. If you want to include your style, then you would go for some fabrics including flannels, and tweeds which highlight the part of hunting in tradition as well. 
Combat Boots With a Suit 
You would seem daring if you wear those Combat boots with your slim suit. Because two elements are coming together in this regarding your personality as in being rebellious and established enough, even a striking figure as well. You would want to go for the British-modern inspired tailoring in those bold colours or the geometric prints. Go for the high levelled polish ones while having interesting colours like oxblood instead of the basic black and brown in it. 
When it comes to styling, your trousers need to be ultra-high crop just to show your laces and you can scrunch your sleeves or roll the cuffs of your jacket. Both of the elements would be added equally like this, but do not let your trousers go into your boots because then you would look like a wannabe IndianaJones.