How To Build A Work Wardrobe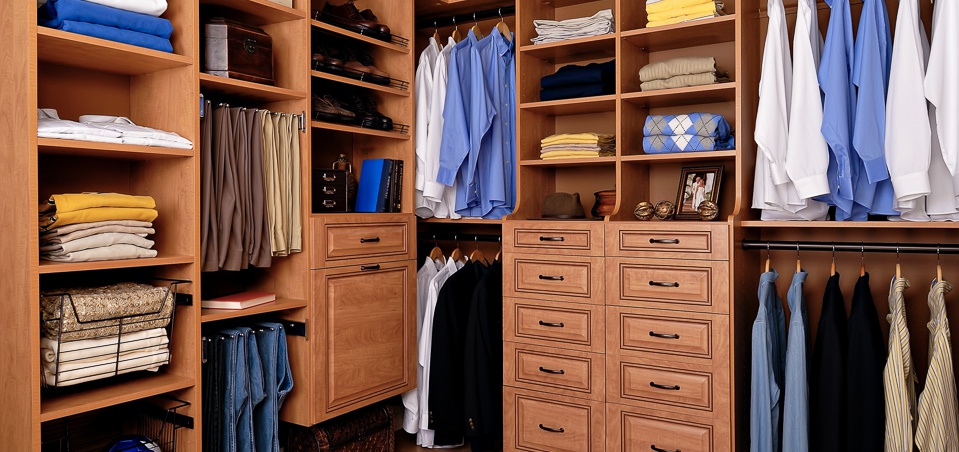 You would be pretty conscious over the fact that how do you appear in the world of corporate. If you are a true believer of the saying "First impression is the last impression" then your wardrobe for the first day would need to be on point for you. When you are looking great, the firm would easily trust you to represent them at any platform whether it be big or small. Bh this, you would start to feel more confident because of going through the glassy walls of the firm and feeling important alongside the chance of getting a promotion. 
This has been observed since ancient times as people of that time knew the importance of being well dressed. As for once, Herbert Harold said: "Clothes don't make a man, but clothes have got many a man a good job." As being a young one in the corporate world, your sleek wardrobe sense would give you the chance to settle in better. In your wardrobe, there are about five pieces you need to buy and know how to work with them in different situations. 
The Suit 
Your basis for your look in the office would be the tailored two-piece suit. If you would be in the workplace, the colours including navy, blue and blue in those single breast suit with a streamline notch lapel style would be recommended. If you are feeling a bit fun and adventurous, it would be better to go with the dark brown, light grey or some subtle check jacquard would be suggested. That pinstripe would give that perfect finish to it. 
Now if you are new to this world, then you may want to go for the made to measure suits rather than getting into the mess of alterations because it would be hard for you to afford it. It would be better to have broader shoulders and your waist a bit narrowed giving off much attention to those details along with boosting your confidence. 
Apart from that, the blends for the wools and cotton would be great and if the polyester is more in content, then the price would be lowered. Initially, get yourself two to three suits so that you can easily rotate from day to day in the workplace. For them to work out for a greater period, you would want to look after them and get them dry cleaned every two to three months. 
The Shirt 
That crispy cotton button-up shirt is the next thing you would need. As being too basic, it would be better to go for some pastels as well. Now if you are looking for a tonal look, the navy suit with the pale blue shirt you be quite business style-savvy for you. The corporate styles would include the hues of pink, green and lilac as looking to be sweeter instead of those yellow and oranges. 
When the button up patterns would be minimum, you would get a very stylish tie and shirt combination to yourself. For a bit casual, the lean stripes with fine checks, or you can choose butcher stripes or gingham checks as well. Unlike the prints, the texture is the best way to grab the interest by the herringbone fabric or the cotton poplin. 
To add in more formality to your suit, you would want to have a shirt collar, the tab collar is a way of indicating your taste. If you want to go easy, the button-down would be the best because it is considered to be an all-rounder as you mostly go for it during the day-to-night time and those casual Fridays. 
The Tie 
Out of all the details, the main focus is on the tie which for sure, need to be tied well specifically on the first day of your job, so you would go for something stylish and functional which would be office appropriate enough. Those mild colours would be recommended which would have sombre tones of the navy suit with a white collared shirt combination to it. 
The traditional prints look great with the silk business ties like the dogtooth or tile, even the polka dots or a thick stripe as well. If you want, you can go for the texture as well. Those Grenadine ties are a great way to add in-depth to your natural tie colour. 
When you wear a flat cotton shirt, you would want to go for those flannel and silk knit ties due to their textual look. That silver tie bar would look amazing with it. 
Pocket Square
Your pocket square needs to be well-tailored because it is going to be reactionary to the tie you would wear. So according to your taste, you would want to go for some contrasting or complementary tie and square. 
You would want your pocket square do the sartorial talking even according to the rule as well. The reason for that is the pocket square has a more demure position because it could add some shine to your boring suit due to its floral, geometric and even mosaic prints on it. You would not need to match your accessories at all to be your boss's favourite because you would just need them to coordinate with each other. 
ALSO READ: Looking Ahead at Wedding Fashion in 2021
The Shoe 
The only part of your wardrobe which shines is your shoes. Those decent leather represent formalness and redefine your wardrobe well. These include the oxfords, the monk straps, and the brogues as well. You would easily achieve the superior sophistication if you go for those black and dark brown leather shoes even something in burgundy or oxblood. If you want to go stylish, those tan version of brown would be recommended in brogues. You would want your trousers to be above the boot and would have laces to them. The sole of them should be neat because the urban commute is a bit different than the hiking tread. 
Final Word
Initially, you might not have the money so it would be better if you go for some neutral and clean-cut suit along with those quality leather shoes with a solid shirt, pocket square and tie in combination. Increase your wardrobe with time with the things you like to wear and soon enough you would have that professional style on you which would look great with your growing confidence. But remember to go easy on the first day instead of acting a movie star.