Suede For Men: 5 Ways To Look Amazing (Men's Fashion Fall Guide)
If observed closely, only a few men can pull off suede perfectly and mostly do not consider it good because they feel like it is highly inflexible, fragile along with coming off as feminine. Now the guy who wears suede would know that it is all rubbish and instead if worn properly, it is quite a versatile material and there are 5 reasons for it. 
Own the Look – Suede is Awesome 
Not a lot of men look for suede as early described that it is considered to be feminine and only women are supposed to be wear it which is not true at all. Only a wise man would use this material to make him stand out of all without causing any damage to his masculinity. The reasons of why suede is so attractive include the need to know the touch and how does it feel because it has a layer of texture and complexity within an outfit. This characteristic makes the outfit look subtle and teasing. You cannot have these characteristics in wool or the classic leather at all. When you touch suede, you feel temptation around you making you look more attractive than usual. 
People think that suede is much fragile than the classic leather which is pretty false. There are higher chances of getting marks over them but not more than the regular leather. However, those marks on suede can be easily fixed. Just grab a toothbrush with vinegar or a pencil eraser. For thorough cleaning, get yourself a silicone spray and use it once a month. The brushes used for these shoes are different than all the other shoes and metal bristles are used to get to the material directly instead of disturbing the texture. 
You are not supposed to use the regular shoe polish or conditioner for the suede as they can easily damage the suede. It has a different one with those brushes on top of the bottles to use both without any hassle to find them separately. If it does not work out for you, we suggest that you buy the WeatherSafe suede boots over the Thursday boots as the rolling of water is pretty direct without leaving a mark on them. 
You do not need to worry about the sized and designs when it comes to suede. All you need to do is know your type and look for it. The initial step should be going for the jackets as they are casual ones and well made so keep looking for it and if you find one, do not stop yourself from getting it. 
Now when it comes to footwear, you would see those endless possibilities including Chukka boots which give in the casual vibe and look to your outfit. Apart from that, the British army wore it against the Afrika Korps in WWII. Other then that, the refined look is attained by the Chelsea boots which are sleeker as compared to all the other. The loafers, monks and oxfords are also available in them. If you look for more, you will see the belts available in it as well. 
You need to open up your creative side while trying out suede on yourself as it is pretty much versatile. You need to look around it like you would have for the leather but you do not need to be strict in the rules. You can wear your beige Ankle Boots from Thursday Boots without matching your belt. Look for their heels and match according to it. You could be considered as the Suede King because of this fact.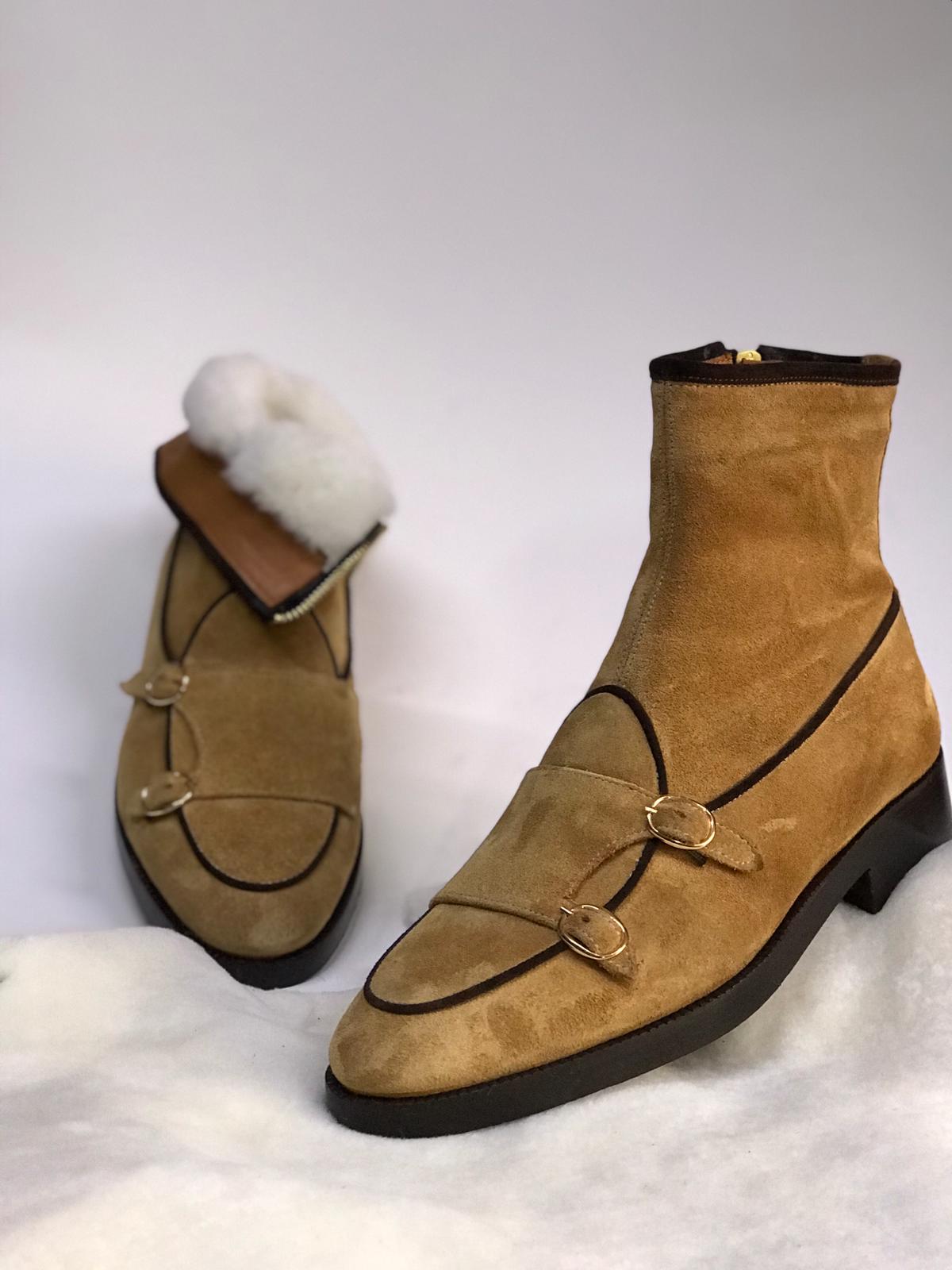 The most basic colour available usually is the brown one which is casual old and it is the best as the material used for it also considered as casual wear. When you wear suede, you have more space to be creative as compared to traditional leather. As greatly it works out with each dress, you may want to go over before wearing it to your business attire because these two elements do not go well together.