The Best Men's T-Shirts Guide You'll Ever Read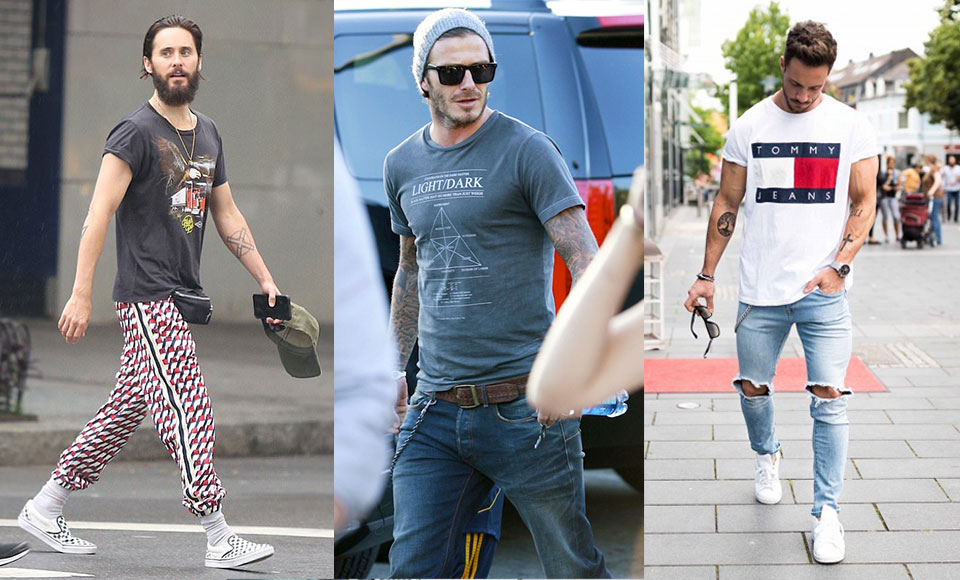 The t-shirt is the only element on which the wardrobe staple could be applied. Initially, it was made for underwear purpose, but now with time it is used for workwear purpose and the best thing about it is that every person has it. You can easily see how versatile it is and it could be worn for any occasion and any occasion. You can keep on buying these t-shirts but sometimes they get replaced, but the point to note is that how to utilise them at their best. So keep on reading this guide. 
The Perfect T-Shirt Fit 
If you do not want to look like a person who has given up, then wear the t-shirt that fits you perfectly but not too fit that it seems like you are too self-obsessed. It is like to wearing the perfect fit without calling out too much attention. Your best attribute could be your arms where you can roll up and show off your biceps and triceps, your shoulders where you should let the air circulate near your body, and your waist where you want to show your chest prominently. Even if you have nothing to show-off, just try not to wear something oversized on your body. But if you have a great body then your t-shirt should end onto your hips, the sleeves should in the middle of your upper arm, and you should be able to move easily in the t-shirt. Just make sure that the shoulder seams align with the curve where the shoulder ends.  
Best T-Shirt Colours
Neutral T-Shirts 
If you want to go for timeless t-shirts, then you should go for white, blue, navy and grey. Even though they are basic, they are still better than most of the other colours. The white t-shirt is used widely for underwear purposes but apart from that, these can work with the indigo jeans perfectly. The different shades of grey can be quite flattering to flatter your body and display your body but be careful with your sweat. The black t-shirt has plenty of pros and cons to itself like it can look rebellious to the classic white t-shirt and it made fade in the warmer seasons. However, the navy is quite a refined choice and it is much friendlier than the black t-shirt. 
Coloured T-Shirts 
As compared to before, t-shirts are worn much more than before. As neutral colours could look classy, you might want some energy in your daily looks so you should try new colours every once in a while but you may want to consider your skin tone before doing that. The guys having fair or pale skin tone with red or blonde hair and blue eyes would look much better in bottle green, camel or even pastel shades. The ones having medium skin tone have a huge variety of colours that suit them easily. They just need to avoid the colours which are just about their skin tone like brown or orange and rather go for lighter or darker colours. It gets easier for the guys who have dark skin tone as they can go for bright and darker colours with those primary shades and jewel tones and avoid going for the browns which might look like you are naked, or ashy. 
Neck Type 
The ones who have an interest in shopping that you need to consider about neck types while buying t-shirts. If you want to stick with the classics, then go for the v-necks or the boat necks. By wearing a v-neck, your neck would naturally look elongated. The crew neck would suit the ones who have small chests and sloped shoulders. It is great for the ones who have a substantial neckline while giving balance to the longer necks or narrowed face shapes. 
Fabric Choice 
Just because the t-shirt is thick does not mean that the quality of the t-shirt is refined. The t-shirt is supposed to feel like the second skin and for that try the Pima or Egyptian cotton as it has long-staple fibres and it is much thinner and look better than anything else. You can try the mixed fabric like stretch fabrics or the cotton-polyester blend or even Tencel due to its ability to absorb easily.