Ties & Uniforms for Hotel Staff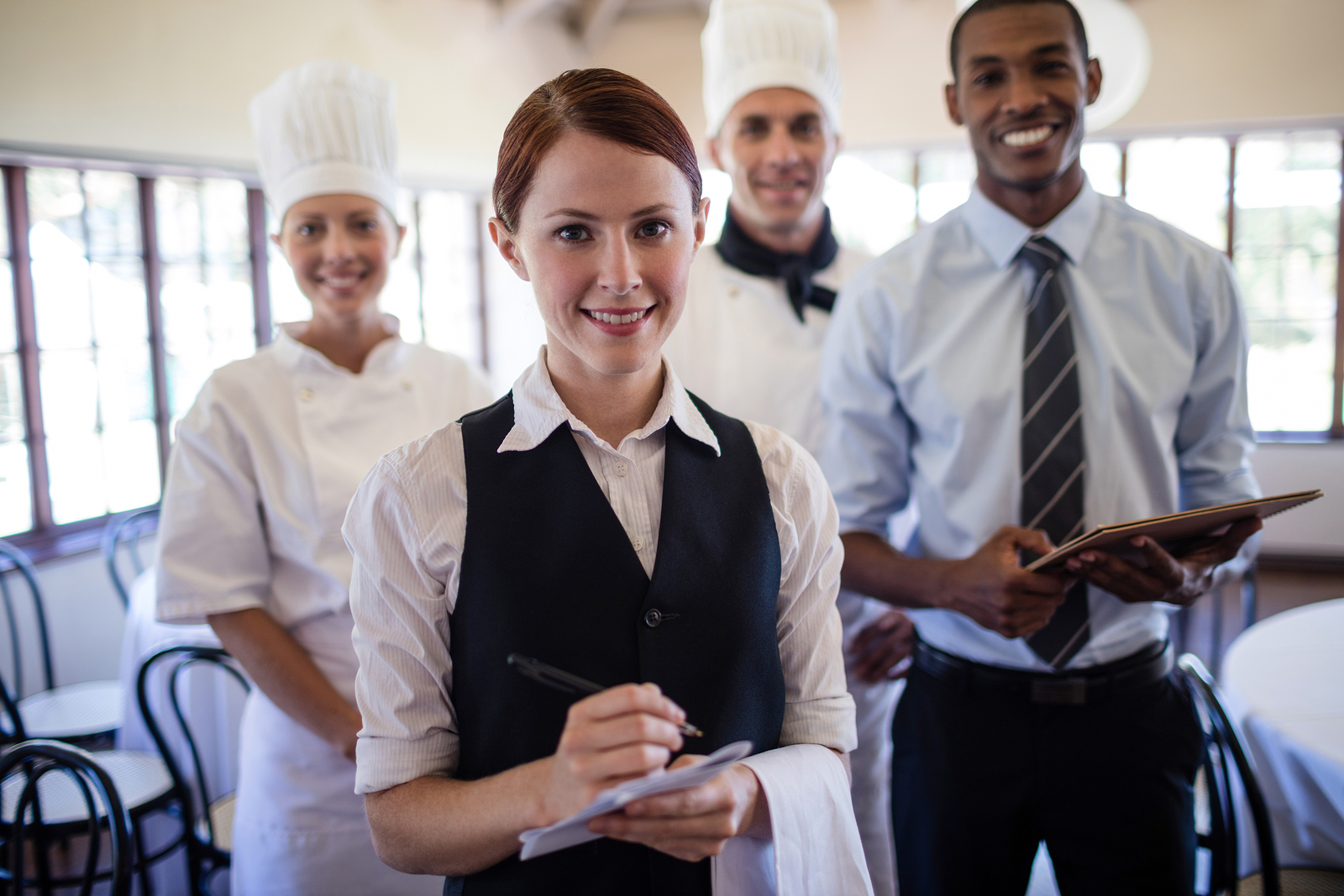 The areas and locations near airports or even in airports have hotels and resorts in it because when a flight gets delayed, one needs to stay and get refreshed so considering about all of that, the list of the guests gets expectedly big. So there comes the point for having a professional staff and their synchronising uniforms at the workplace. Hence looking out for the uniforms could be a big task for you because not only should it be decent, it should be decent for both, the male and female staff and this could be a headache for you as well. However, selecting a uniform turns out to be amazing and fun ad well because some tend yo just relax, and let their creativity get the best of them. But if you are still facing issues, we are here to help you with that.
It's Called the Hospitality Industry for a Reason 
The people that visit your hotel or resort are not just your customers or clients, they are your guests in general. The reason for it is that they stay at your place and one can legitimately feel at home when they are treated with proper attention, those small efforts and details and significantly that pleasant manner one is always looking forward to. 
So when the staff would wear a uniform, it would look like a better service for your guest. It would be easy for them to have some requests so that their concerns could be acknowledged. The uniforms automatically give in that sense that they are a team and they are looking forward to helping you out by having different roles assigned to them which would give in a positive experience for the guests. 
A Successful Hotel is a Clean Hotel 
Hotels are famous for their provision regarding the facilities of clean rooms. When it is about those clean rooms, the priority of the hotel should be the cleanliness element. Everything could be great, from having the best location, the exact reasonable price, the biggest swimming pool and even a great restaurant just by its side, but if the hotel lacks cleanliness nobody would be willing to stay in the hotel. These are the things that the hotels are judged on initially and most basic. 
It is not only about the hotel but also about its staff which means they should be well-dressed as well. Your staff is supposed to have a clean, polished and decent along with a professional look to it because deep down, your guests go for it. 
Think Functional 
Just because you have to look professional, does not mean that you have to ignore what texture your staff would feel comfortable while working in it. So it is important that in which texture your staff would be comfortable and look good in. The reason for it is that this job is quite demanding for the staff because not only is it physically but also emotionally and mentally draining for the staff. There are days when one does not feel good and you have to smile during the working hours while providing customer service to your guests, so make sure you keep in your mind about your staff's comfortability. It would be better to go for those fabrics which are stain-resistant and are breathable as well. 
Style Points Matter Too
Along with your uniform, the style of it would matter a lot as well because by this you show about your taste regarding your nature of the resort and hotel. Is your hotel a casual affair one, or an upscale one? Is it for tourists or even business travellers? So for this purpose, you are supposed to consider your hotel's design that décor along with your colour scheme because all of this would be represented in your uniform too. You describe your hotel's brand from them, so go through a lot before coming to a decision. 
Neckties for Hotel Staff 
The necktie that your staff would wear would be a display of the completion of the uniforms even if they are simple to dress shirts along with pants or full suits, and even skirts. This has equal weightage just like all the other elements of your branding. Hence it would be better to have polyester instead of silk in fabric because polyester is easy to clean off, holds off the shape pretty well and stays crisp for quite a long time. All those elements play the same role for the ties which played a significant role while choosing the uniform. Your taste would matter a lot in this that whether you would go for the bowties, neckties, skinny ties, the striped and even coloured ties. If you go with us, we would give you a wide range of selection from these while customising in the way you want to. 
READ: How to: Get the Perfect Suit for Your Fiancé
Scarves for Hotel Staff 
For the female staff, they cannot wear ties much because they would not suit as much as the scarves would suit them. So both the genders of the staff must look equal, so scarves are a good option. 
You can choose the designs, the colours with your ties from us because you would not need to worry about the uncoordinated appearance. We tend to fulfil your wishes and demands you seek from us regarding the hotel industry. Not only do we work greatly, but complete the large orders regarding ties and scarves. So if you want a professional look to your staff's uniform, now you know where to go.