10 Style Tips for the Perfect Groom Outfit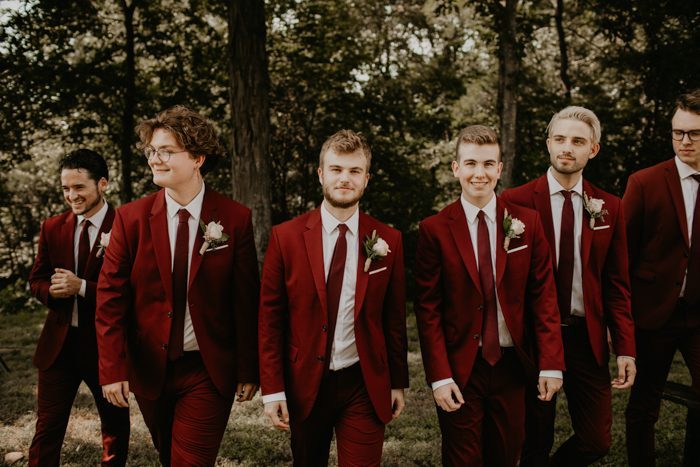 When it is about your wedding day, all you want to do is be the spotlight of that day and slay your look all the way. So you would want the groom to be on the same level of fanciness with you because if that does not happen, it is not going to work and look good at all. Even though you being the bride would naturally be the limelight of the event because of your beautiful couture gown as it would fit your body perfectly, the portraits of your wedding would not be up to the mark if the groom is not wearing a fitted suit to his body. There are two types of men along with women, the ones who care deeply about themselves and keep on enhancing their styles with time whereas, on the other hand, there are men and women who have no idea how to take the first step of the style road for their wedding. For the ones who have no idea about anything, we have made that road easy for you and decided to give some tips so that you do not worry a lot about it. 
ALSO READ: Why Classic Black for Your Groom?
You would want to wear your outfit according to the venue and time of the event as if it some ballroom reception, we would suggest you go formal directly, and if it is an outdoor wedding, you can go less formal and relaxed with your wedding outfits. 
Instead of matching, try to pop the shade of bridesmaid outfit into the groomsmen dresses by the use of accessories. Those could be a tie, a pocket square, the best and the boutonnieres, sometimes even the socks. 
Ask your tailor to make sure about your perfect fitting because, without that, no dress can work out for you. 
You would want separates for different looks including modern and fresh. 
At the bottom, you would not want to ignore that part and still want to go for a great investment into your shoes. Unless the venue and the tone of the wedding allow it, we would say do not go for the sneakers. Whereas apart from that, they better be neat and clean when you go for them. 
According to some traditions, grooms cannot see their bride. So there is a space of error in the coordination of dresses. So tale care about the fact of complementing each other dresses with some help. 
The groom is not supposed to look like his own groomsmen, and add some special touch to it. He may go for a different tie, a vest or the boutonnieres could be more vibrant. 
Add in those fun cuff links or socks so that you can show your personality through them. 
If you are going for a necktie instead of the bowtie, you would want its length to be perfect that is right above the waistband of the pants and in the middle. 
You do not need to be something else but instead, show your true self alongside your style. 
You can look into our articles regarding the wedding day and its preparation so that you do not miss a single thing out.