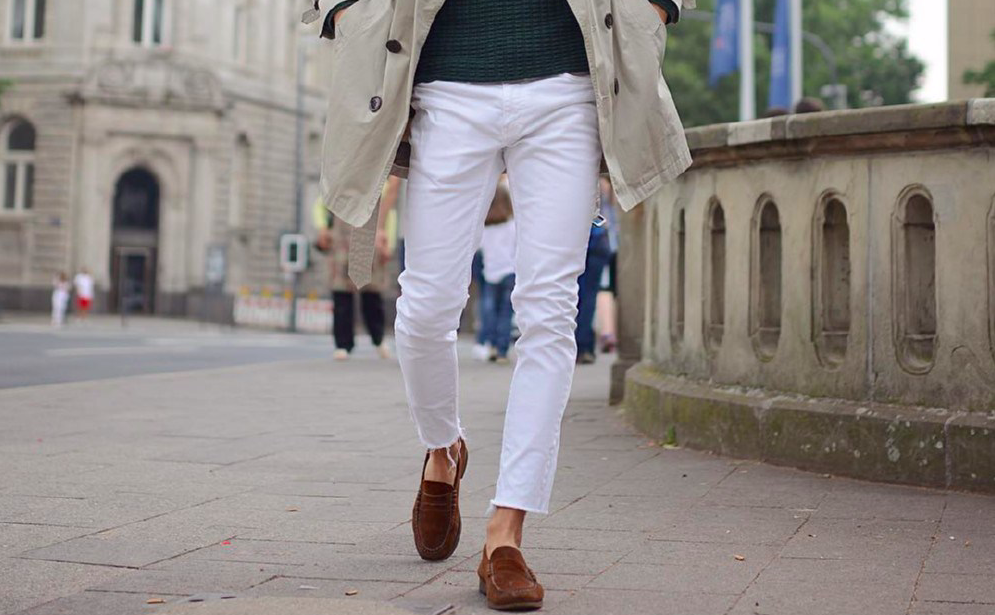 Piece of garment that flatters…
Take a look into men's fashion trends 2020 and you will know – the white jeans for men are back with a bang.Yet, this hue is tricky and most men don't try out this color. Even the most fashion sensible men would inquire about "how to wear white jeans?".
Well, the truth is that if worn right, they conjure stylish memories of Ivy League and Paul Newman. If you wear it all wrong, you might just seem like a nobody.
Let's have you wear this pair of garment right…
How to Wear White Jeans with Style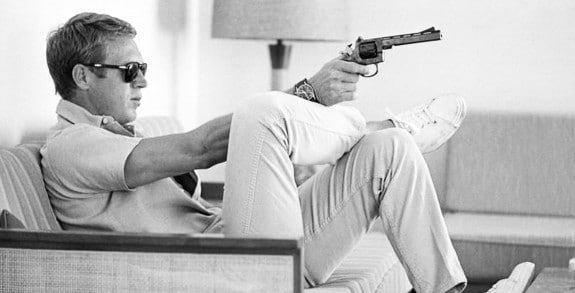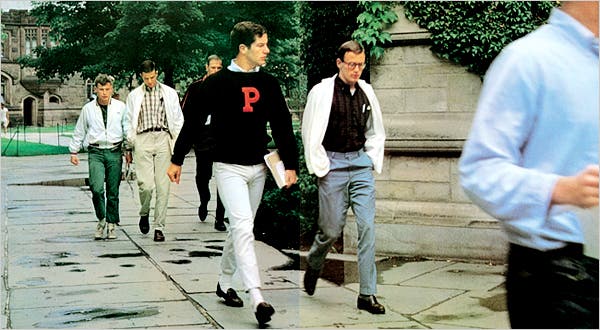 Take it as an Inspiration
White jeans are a fashion trend. They are a style staple as well. Take a look at the picture of Ivy League students from the 1960s or the one of Steve McQueen. These pictures will convince you instantly. Some of the points we've gathered for how to wear white jeans are listed below. If you nail them you'll have yourself looking like a star:
The Fit: Opt for slim fit white jeans for a flattering look. The trends are changing and you might even see flared leg jeans in 2020 as a fashion statement. Stay with the slim fit look.
Color Block: You white jeans will look their best when worn with a cold color on top. Choose navy or black with white jeans. Try color-matching for a different look. A gray sweater can cool down the bright tones.
Keep it Clean: It is difficult keeping the white outfit stain-free but keep your white jeans as clean as possible. It's okay to wash your white jeans after every time you wear it, it won't fade down like navy or black jeans.
The Length

:

We absolutely favor the traditional to-the-shoe length. This is the never-getting-old look and makes every individual look smart and elegant. For those of you who prefer to roll up their jeans, you can with this length.
Keep The Attitude: This is just a confidence booster point from Gentwith. Stay strong with the confidence that white jeans have been favored by some of the world's most popular style icons. Wear a color-blocking top with a bold color if you're wearing white jeans for the first time.
Own The Look
To the question: how to wear white jeans? Well, white jeans can be styled in multiple ways and here we have chosen three ways;
1. The Italian Way
This style comprises of a contrasting blue blazer and a white shirt. It's known as the Italian way as it originated from Italy (the men's fashion hub). We have selected a few items from our Gentwith online store to give you a clear picture of the look.
Oakland Blue Slim Fit Blazer in a breathable blend of linen and cotton, $209
Antonia Ecru Slim Fit Dress Shirt cutaway-Collar plain in cotton-blend, $111
Oakland White Slim Fit Stretch-Denim Handmade Jeans, $129
The Bellingham Triple Monk Strap Loafer in brown grained calf leather, $219
The blazer can be a plain royal or navy blue and in that case, you can choose a striped shirt to complete the look. Pair this look with any loafers from our huge collection of men's shoes. Try the Vincent Tassel Loafer in Tan if you don't want monk strap style.
2. The Ivy League Look
This look consists of an Oxford shirt, a collegiate sweater, and penny loafers on foot. And for Oxford shirt styles read our blog to know more. The look was favored by Steve McQueen and Paul Newman. Below are some items to help you complete this look.
Rawlins Black Slim Fit Crew Neck Sweater, $109
Nexum White Slim Fit Dress Shirt, $111
Oakland White Slim Fit Stretch-Denim Handmade Jeans, $129
Annapolis Black Loafers, $199
In this category, you can wear a plain Grey shirt and choose a plain black round neck or crew neck sweater as well.
3. Color-Matched
The third category of the style looks of white jeans for men includes color matching options. This is where you can become a little experimental and follow trends as well. Men's fashion trends 2020 has changed a few things, for instance, you can even try white ripped jeans.
Lenard Beige Slim Fit Printed Jacket, $249
Rawlins Navy Blue Slim Fit Crew Neck Sweater, $109
Anlaf Jacquard T-shirt in White, $71
Bellingham White Slim Fit Handmade Ripped Jeans, $129
Clifton Brown Lace-Up Sneakers, $259
White jeans are for warmer months. The items we have chosen to pair with these jeans is suitable to suit the hot and cold temperature. You can remove your layers and feel breathable in all these fabric choices. Know these top brands for white jeans well to choose well.
Gentwith Final Tip
Everyone has a style of their own and referring to that the only thing we have to say is that, keep the 'Chest-Out'. Your confidence is your style no matter what you choose to wear. On this note: how to wear white jeans is no trick, just keep it looking neat. And for information, you should also know the colors of jeans you should own so read and learn.
Try on this pair of jeans and shoot a comment to let us see how you look! Keep looking stylish…