5 Men's Summer Fashion Essentials to Get You Through In-Style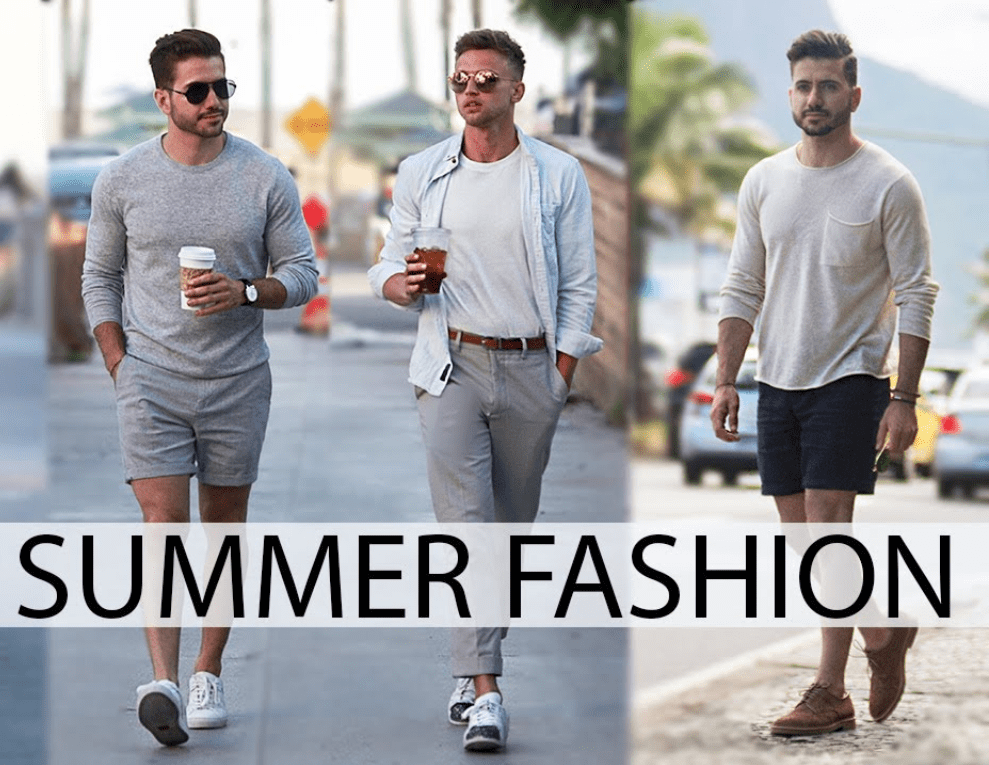 The Easy and Breezy Power Players
Summer and fashion cannot go hand in hand, not for women, and not even for men. It's easy looking good when the temperature is good. Maybe the summer mojito's and iced tea's are keeping you cold and glowing. But summer is a different game player. Odds are you'll need some new men's summer fashion essentials and apparel and we are covering you with our latest summer wear for men.
On this following list of men's casual summer fashion, you'll find a classic shirt, shorts, tees, and anything else that might need to compete this pandemic time. If you give in some thought, it's the perfect time to add a few summer style essentials to your online shopping list. Why? Because, before you know, all stores start stocking up for fall items.
"But it's still summer now" and Gentwith is all stocked up with the latest men summer fashion products. So start shopping.
Men's Summer Fashion – The Style Essentials Every Men Needs
The Shorts
Chino shorts for men have taken a bold turn. The preppy style was a fashion trend in the past, performance shorts have become the thing for summer 2020. This is the first year to have the athleisure make its way into every day, work from home wardrobe for men.
Pastels are always a top choice and so are neutrals. But if you want to keep things fashionable then try our Slim Fit Striped Shorts. Navy or black shorts also add life to the routine. The other option is of denim shorts, but if you fall for them then wear a well-fitting pair.
The Do's and Don't: Shorts make an essential piece for men's summer fashion style. Avoid overly baggy and long shorts choices. Wear them with a button-front casual shirt for a Zoom call with boss or client. Don't wear denim shorts out for dinners.
The Shirts
Men's summer wardrobe essentials make shirts the most significant piece if the outfit. Although they can be all dangerous and fun.
Let's start with t-shirts – Keeping the designs simple with a little substance will work. Our favorites on this list are the Jacquard T-shirts, you have color and neck styles to suit your body type.
In Polo's, you have a world to play around with and will stiff not have enough. Neutrals, patterned, and tailored fit is the aim here. Our lightly patterned Slim Fit Polo T-Shirts or the Slim Fit Collar Neck Zipper Knitwear polo's are the hot selling product from men's summer fashion.
Button-ups are available in long sleeve and short sleeve types with colors and patterns to try. Plain and light-colored shirts are always the best choice, but you don't have to go boring. Get creative with your options. Our long sleeve Cotton Shirts and short sleeve Slim Fit Striped are must-have for this summer.
The Do's and Don't: For t-shirts avoid graphic tees and those that have jokes written all over them. For button-ups try out some pattern but avoid the Hawaiian shirts. But remember, "no Hawaiian" definitely does not mean "no floral". Wear all these (either) with shorts, jeans, or smart casual trousers.
The Pants
Men's casual summer fashion blog shouldn't be about the pants, right? But with the work from the home way of life now, some good pair of pants are essential for some summer wear for men.
This July put away your darker shades of denim, and let's wear some lighter shades. Genwith has a variety of men jeans, but let's stick to the topic. Try this beautiful pair of Slim Fit Handmade Jeans and let the wind pass through you.
The lightweight linen pants or chinos are a different story. We won't ask you to stick to the khaki rut, instead order the Plain Pants in pattern or stripes.
The Do's and Don't: Put your acid wash jeans or the dark wash indigo away. Choose a black pair of jeans if you want to go bold. In pants, gray, blue, and beige colors are up for grabs.
The Shoes
Men's summer fashion is huge with men's summer shoes. You have a great variety; the boat shoes or the vans go with almost anything. But, keeping the color subtle for Van's is the key here.
Nevertheless, we are not missing out on sneakers or loafers. Sneakers these days are available in countless colors, and you shouldn't be boring either. But our choice or top pick for summer wear for men is white and black. Both are easy and appropriate colors and our White Patterned Lace Up Sneakers and Sheridan Matte Black Sneakers are nothing less than a class. Versatile enough to complete the summer look and make a statement for the other days.
The Do's and Don't: A sleek pair of low profile sneakers in other colors can work for making the summer outfits men look good. Choose your socks as mid-calf or no show, but nothing loud.
The Accessories
We're keeping accessories close to their practical use. Since summer isn't the time to go overboard.
Sunglasses are a must-must-have for men's summer fashion essentials. So invest in a good pair and have the quality keep it running for other times as well.
A comfortable yet stylish watch is an important part of men's fashion wear. Metal, rubber, and leather are all going to seem heavy. The Oliver Brown Wrist Watch is a safe bet here. You cannot say anything about the feel unless you experience it!
Gentwith Tip – When it comes to men's summer fashion. Just keep it breathable and light, but don't sacrifice aesthetics. You can experiment all you want, read guides, or try being creative yourself. Hit this summer with style!