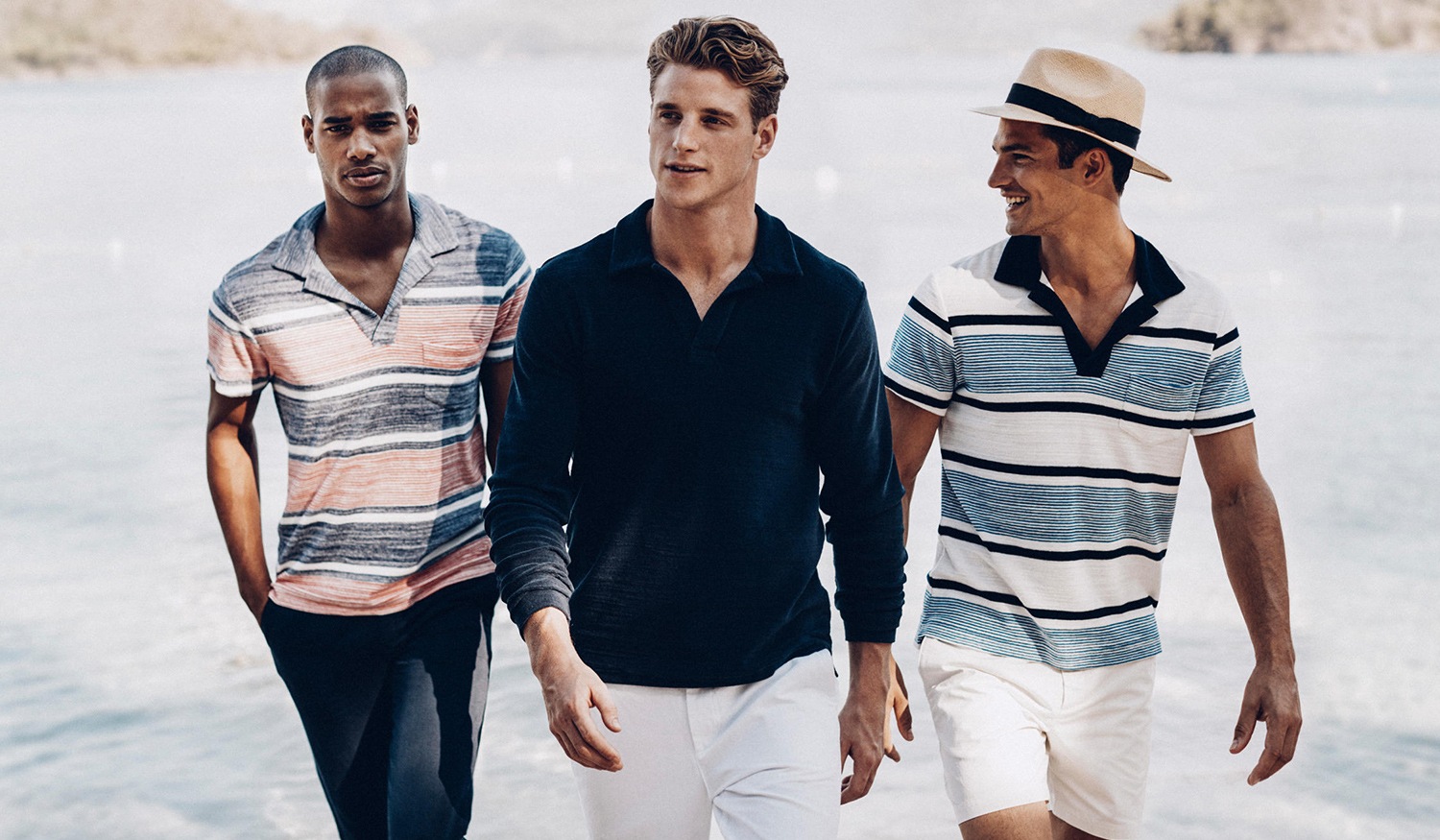 The polo shirt is a true men's style staple.
The polo shirt is a timeless piece of clothing for men. This becomes the best classical alternative to the regular T-shirt and provides the ease of dressing up or down. You will only need one or two key pieces to complete your smart-casual or formal look.
This shirt has distinctive collars, buttons, and a diverse choice of fabric. You can wear it to almost any occasion. And another plus point for this garment is that whether it's chilling cold or the temperature has gone high, the polo shirt is suitable for either.
Let's first take you into the styles of this shirt.
Polo Shirt Styles – Know Yours
Long Sleeve Polo shirt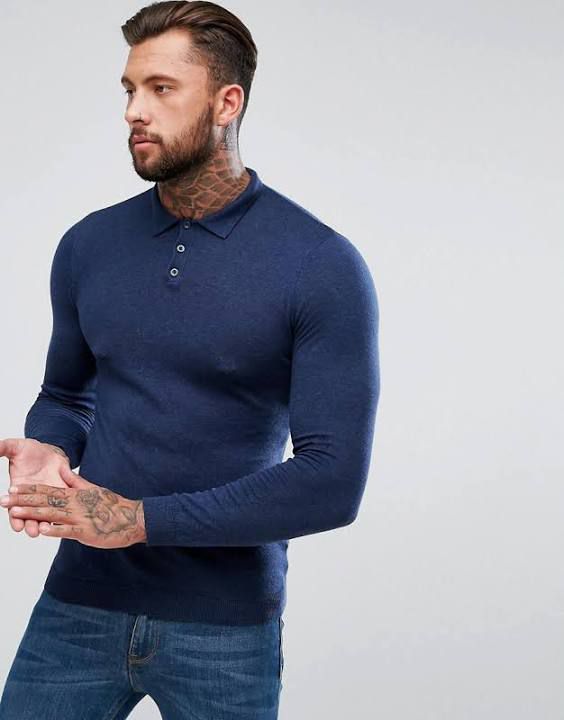 A polo shirt is most in demand during summers, yet it is even for winters as well. You will mostly see men in a short-sleeve style, but it doesn't mean the long sleeve is exclusive. Just when the temperature drops down, opt for a long sleeve polo shirt and combine it with chinos, sneakers, and a jacket op top.
From here onward, it's your choice to make it look casually smart or smart formal.
Short-Sleeve Polo Shirt
We all know this style and it seems to be more familiar. In fact, this style is the most loved one by youngsters and men of all ages. The design of this shirt is timeless and it works well when combined with a good quality pair of denim or chinos.
You can discover your style and then even combine the polo with a suit pant to give a more formal look. Here, wear a blazer and loafers to complete the feel. If you feel like dressing it down then choose jeans and white sneakers for a finished yet smart look.
Classic Cotton Polo
The polo shirt was invented in the 10th century and it was the first piece of men's clothing with button-down collars. As much as we fancy the modern men's fashion styles, a traditional piece is must as essentials of men's style.
This may be the traditional style but it has revolutionized in colors and designs. So, choose one that suits your comfort and individuality.
Knitted Polo Shirt
This style of polo is best suited for cooler months. Although, the wool used these days for the making is soft that can be worn in normal temperatures as well. These polo shirts have a soft and cushy feel.
You can wear the knitted polo with a slim tapered or pleated trousers and a suede jacket on top. Choose the shoes that you like, because the choices are countless.
What to Wear with A Polo
Polo Shirt with Jeans or Chinos
Let's talk about denim first. Polo shirt with jeans is a casual yet smart casual look. You can tuck the shirt in or keep it out (as it's seen mostly) and carry it the way that you like. Pair the look at the top with loafers, boat shoes, or derby and you will be looking amazing. Also, know the color of jeans you should own to keep the wardrobe trendy, always.
Polo shirt with chinos sits between smart casual and semi-formal men's fashion look. This is the sleek and polished touch to the entire look. The final touches with a good pair of shoes are all to do the magic.
Polo Shirt with Sweatpants
They are also known as jogger pants. Polo shirt with sweatpants is a relaxed look to men's fashion style. Moreover, as per the men's fashion trends 2020 this style of the casual outfit is even working best for office wears.
The smart top in the form of a polo shirt gives an instant casual vibe with comfortable bottoms. Complete the swag with low-top sneakers and a duffel bag. This look has the tendency of going sloppy so make sure the fitting of your polo shirt and pants is doing a good job.
Polo Shirt with Shorts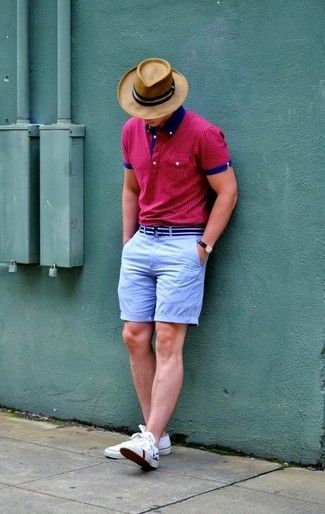 We know what men's summer fashion calls for; a pair of shorts. So up your game with a polo and shorts. You can choose denim shorts or Khaki shorts, and even the performance shorts that have taken a huge hit this summer. Either choice will make you look perfect in an effortless outfit.
Choose monochrome colors to create a streamlined and timeless style. And during the very casual days, keep your polo un-tucked.
Polo Shirt with a Blazer Jacket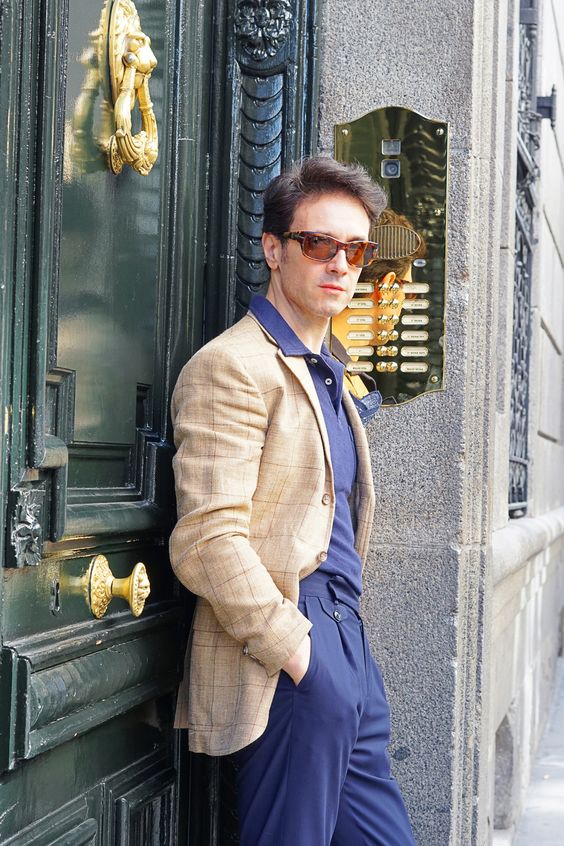 Use a blazer jacket with polo and complete your casual dinner or business casual look. The polo shirt with a blazer work wonders together. But if the event is a bit too formal than wear white or black with a dark suit.
Sometimes it will be worth playing with some colors in polo shirts and suits. You will stand out from the crowd in the best way possible
Types of Polo Outfits for Men
Casual
Polos for men are the ideal piece of garment for casual dressing. They look great when paired with good quality jeans, sweatpants, or shorts. With the trends changing in men's fashion wear, you can add an oomph to your look with different styles of shoes.
Smart Causal
A Polo with a blazer is the best combination for a smart casual appearance. The dark colors in polo such as navy, charcoal, and gray are in instant choice for a polished look. But don't be afraid to try other colors as your personal sense of style can be even great.
How to Wear a Polo Shirt – Gentwith Style Expert's Tip
Keep the buttons done to look polished.
Your polo should not be too tight nor too loose.
Tuck your polo in the pants for a formal look.
Add a blazer to dress up your polo.
Let's see how you choose to wear the Polo shirt, but in every case, you should comment below.