A Watch Can Instantly Enhance Your Style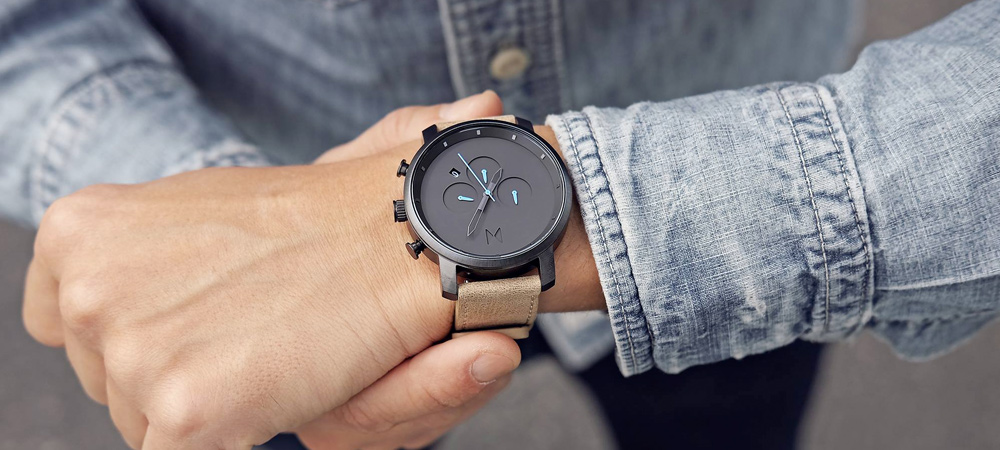 You are supposed to talk about watch club in the watch club itself. The watch etiquette is quite significant. Every man has his first encounter for his first luxury watch and everyone has been there. You need to know how to wear your watch perfectly once bought. 
There are ideal ways of wearing different watches including the Rolex Submariner, IWC Pilot, OMEGA Speed master, and TAG Heuer Monaco. So we would guide in avoiding those most common mistakes one can make. 
Which Wrist To Wear a Watch On
One can keep on arguing about it. Some may tell you that you are wearing your watch on the wrong wrist, but that is not true. The watch is supposed to be worn over non-dominant wrist like if you are a lefty, then you would wear your watch on the right wrist and that is the traditional rule for like forever. But you can wear it on whichever wrist you want to, it is not a big issue these days. 
Picking the Right Watch For the Right Occasion 
You might have seen a man wearing the G-Shock with the dinner suit to the wedding, and that would be Adam Sandler! So you need to pick the right watches for the right occasions. 
Sports, Adventure, & Diving Watches 
The watch producing companies have refined their pieces for the formal wear but only a few look best for sports and designed for it. The bulkier Breitling Superoceans, OMEGA Seamasters and Bremont's Endurance GMT with those rubber straps are just for the activated duty. There is no way bad watches, they cannot be adjusted with the bode well with your suit because they might not be supposed to be under the sleeve, instead highlight its bright colour. These kind watches are usually sports watches which are worn for casual purposes with the cool active outerwear. 
Dress Watches 
On the opposite are the dress watches and some may be able to have their inspiration from the sports watches because these are the refined versions of them but still fall under the category of the dress watches. They have a cleaner dial design on it with those soft functions of the hours, minutes and seconds with dates which are the traditions of the dress watches out of versatility. They are slimmer and have shaped cases with those leather or steel straps on them. They are best worn for the formal occasions or the business affairs else the wedding suits or the fancy tuxedos. 
Aviation & Motorsport Watches 
These watches could be worn for aviation and driving purpose. We would want you to wear the suits or tuxedos while wearing this watch if you are the conservative type one. By this, you are adding more character and conversation in your whole look. These watches can do that because they have that cool design features and different functions on them which belong to their fields. These are the in-between of sports and the dress watches. They look like a dress watch but have that touch of sports watch to it. You would remarkable wearing them in that blazer with the jeans, the denim shirt with the chinos or that button-up linen shirt with the fitted shorts as well as the leather jackets with the jeans. Just match it with the kind of activity you are about to do in your day. 
How To Accessorise Your Watch
You cannot accessories your watches except those straps that are available on the market which is somehow a great thing. By changing that black leather strap to the brown leather strap, the tone of the whole attire changes from formal to smart casual. You can have those NATO straps during the casual weekend duties. There purposes and places to wear specific straps on the specific events so know where you are going and style accordingly. 
You can use black leather straps and the steel bracelets for formal environments or some special functions. 

The brown straps work great for a smart casual look but could be worn to formal occasions as well. 

You would want to wear the NATO straps with nylon fabric having cool colours and patterns over it.  By this, you would surely stand out. 

When you are going to have active duties like adventure, sports, sailing and even diving, wear rubber straps then. 
Wearing a Watch With a Dress Shirt
You would want to look your formal best on the formal events like weddings, the bar jobs and even the job interviews. For this, match your shirt and watch together for the event. 
Firstly, you are supposed to wear a full sleeve which would cover approximately 85% of your watch when your arm is placed straight while when the arm is bent, it should be visible completely then. The length of the sleeve is not supposed to be too long covering half of your palm, and if so, then get some alterations to it. 

Secondly, the watches are always meant to be under the sleeve and not over it. 

Thirdly, the thickness of the watch is supposed to be well enough that it does not bother your cuff much and sits under it. 

Fourthly and lastly, the strap needs to fit your wrist perfectly. Your watch moving on your arm would never look cool. 
Wearing a Watch With Short Sleeves & Long Sleeve Shirts 
We have come far from the suits and the dress shirts, you are supposed to be great with your watch in the casual short or long sleeve button-up shirts. You can never be wrong in watch till it is fitting you perfectly. The rolled-up long sleeves is a winner for sure. You can easily show your timepiece in it and wear sports or driving and aviation watch with it. Same goes for the short sleeves as well. You cannot go for the dress to watch if you are the casual kind of a person who likes to wear t-shirts now and then. So go to sports or driving and aviation watches.