What to Wear on an Office Party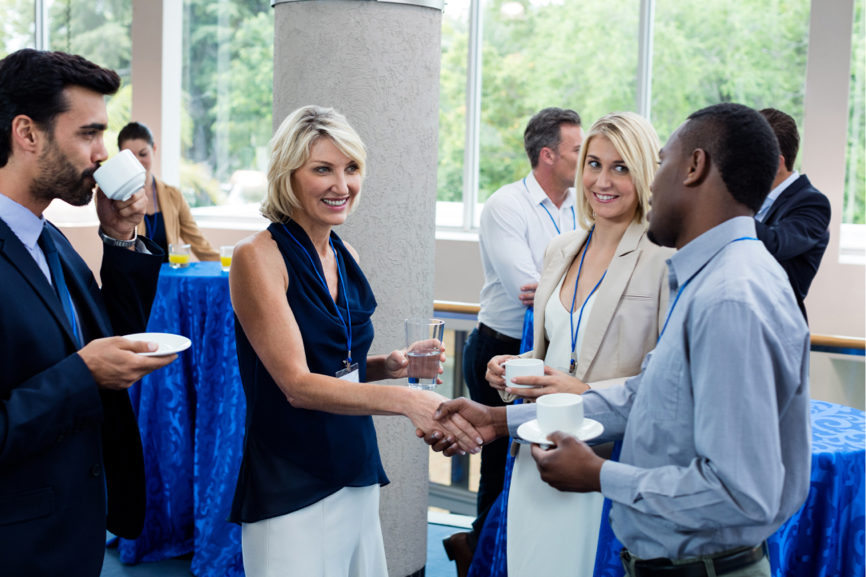 Companies arrange parties once in a long while, so you need to be sure about what to wear on them. If you are clueless about it, you do not need to panic anymore because we are here to help you out. You would look fantastic with a great impression with a perfect look for the event.
Attitude & Appearance are Important 
You would want to know about the occasion, and what is the theme of it because those are usually cocktail or holiday parties. Also, remember to forget about your first impressions because after all, it is not a party only. Even if you have been working with your colleagues, you never know what they would be like at the party. Chances are that you may be introduced to friends of your colleagues, clients, or even partners of your friends. The opinion of these people would matter to you, so do make sure you look good enough for the occasion. 
This party is not like those parties you attend with your friends. It is a business-related party where you are not supposed to do anything inappropriate. Pull yourself together and save those vibes for the weekend parties because these would not be like the ones you have been attending your whole life. All those traditions would not be here because here it is all about your future. You would be relieved if you follow this instruction.  
What to Wear-an Item by Item Breakdown
You would want to go business casual unless you are advised to follow something else. If you are unfamiliar with this term, then we can elaborate to you by guiding you about it. 
The Shirt
You need to make sure it is well fitted and ironed shirt. It would make you appear clean while giving off the impression that you about what others might think of you. 
The Jacket 
It is the casual element that could be a sport coat, a blazer, or even a button-up shirt. You would not want to wear those formal jackets for it. You are supposed to look good but comfortable as well, not like you are going to conduct a meeting. 
The Tie 
It is okay to ditch that formal-looking tie as it would not match the dress code. Just add a colorful pocket square that is solid or patterned with one of the colors o your shirt. 
The Pants 
If you want to play safe, then do not go for jeans. It would turn out the opposite of what others think; a fashion faux pas. So better go for those chinos or the linen pants for casual wear. Those sport jeans could work out for you if it is black but do not opt for those skinny jeans. The well-fitted slacks or khakis would do just fine for you. 
READ: Stylish Wedding Suits Perfect for Dad
The Shoes 
Leather shoes are the best option always as they easily coordinate with your look and maintain the dress code. You could even mix up the styled leather shoes, such as the oxfords and brogues. 
The Accessories 
The tie is not the only accessory in the outfit. You would want to go simple with the other ones as well, have a high-quality watch on your wrist that will help make you look more sophisticated and elegant. These options may not be important, yet a negative impact may be built while ignoring them completely. Better stand out for good reasons instead of the bad ones. 
Belts: The shoe color and belt color should match because belts add more style to the attire. So, it is best to go for the one which goes with your outfit. Make sure you have belt loops on your pants/jeans as this detail would matter a lot. 
Socks: They are usually seen. But that does not mean you would match them. Being an old school or having a standard choice, grey and black socks would do great for you. Just consider how formal the party is. The shade of the socks should be a bit darker than your pants while having patters and shade on them to show off your style. Do not go for a colorful sock pattern at all. Hence, the more solid the sock, the more classic your outfit would look. Have an eye for your crowd and be confident about whatever you choose to wear. 
Other Necessities 
You need to look well-groomed which means better consider for a haircut and a beard trim because their neatness would make you look put together from head to toe. You would have to look after your hygiene and appearance during the party because those might be the points where you lose your score. Hence business casual does not mean being completely casual. It means you get to dress more comfortably while having a professional way. 
READ: 12 Modern Trouser Styles All Men Should Own
Other Tips for Dressing for Company Party 
These details that we are going to discuss will help you make a difference in how you appear and feel. It includes how comfortable you feel. You could do anything but make sure you do not get sweaty. You can try non-iron shirts. try non-iron shirts. They would not be wrinkled or crisped at all, and they would help you not having those yellow sweat stains at the collar and cuffs. 
It is hitherto to wear well-fitted tailored clothes. It would surely ruin your look by being too big or small for you. Go have a check to our comprehensive guide for the perfect sizes. 
By purchasing new clothes for your outfit, it would be sure that you would look clean and fit. Whereas you may find the classic and fun items in your wardrobe with the time which would portray your personality quite well. You would even get to wear them at work as well. 
The outerwear should be as fine as the inner ear. As it is always about looking presentable. Try to wear a blazer, jacket, or even a coat that matches your style. It is all about looking classy, chic, and elegant while having a conservative look and reaffirming your position along with your capabilities within the company. By this, you would be able to show your fun side and personality as well.