Here is What Guys Should Wear to Every Kind of Summer Weddings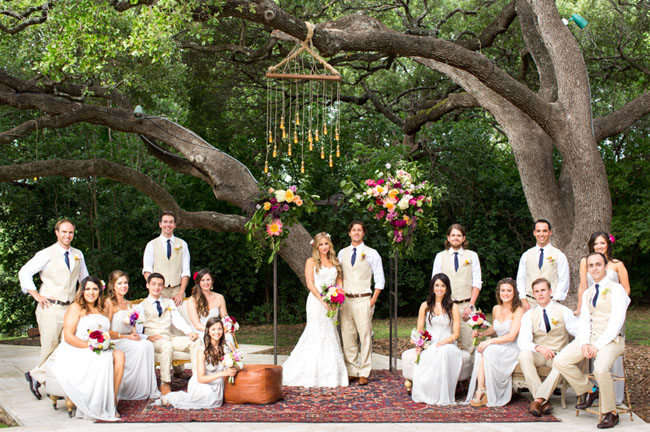 When there is a wedding season, the mailbox would be filled up with catalogues while having some mixed bills along with thick card stock. Those calligraphies in the innovation seem breathtaking but guys become overwhelmed because of the dress codes mentioned in those invitations. However, suiting up for any dress code should be easy, no?
It is always a huge advantage to the working men when there are weddings because their wardrobes are filled with suits and tuxedos, and due to that, they do not need to go crazy or get confused for it. Although it gets hard for everyone to decode that dress code which the couple signs off because of their quirky ideas. But you do not need to be worrying about it because we got your back for it. Those four basic weddings attire has been discussed below by their casualness to their formality, and the right way to accessories your look. So these are all about the upcoming summer wedding attires. 
READ: What To Wear To A Summer Wedding
Casual Wedding Attire 
It is the most flexible one out of all because as it states, it is all about being casual. That certainly does not mean you show up in your beach duds, but you wear something more comfortable while looking stylish and chic, more like appropriate look for the wedding. The cotton suits are breathable which would help you stay cool and the suit looks polished as well. For the brand choice of modern and sophisticated style among men is Ludlow. 
For those underpinnings, you may want to wear a French blue airt which should be giving the comforting vibes by working it with the texture of seersucker tie. You could open your collar and not wear a necktie. Those small tweaks about loosening your tie or unbuttoning your shirt could be worked as versatile suiting which would work out for your money for sure. Whereas if you are considering to skip that button-down thing, you may want to go for a vintage-inspired knit which would be a great trend for the season. Those guys would use the polo shirts better by wearing it to all those formal and casual occasions. 
City Dress Attire 
Keep your suit decent and classical when you are about to attend a city wedding. The suit made of stretch wool would be a smooth style having a sheen and extra comfort, which for sure would be a smart choice. Those mid-grey pairs would flaunt perfectly with the white shirt and the proportions of the collar would hold significance to it so you may want to go for a nice semi-spread collar. 
It is better to go for a stylish necktie or even wear an open collar which would make you look relaxed. Although that pocket square would add the sophistication needed to the look along with the pair of lovers to complete your entire look and ready to be attending the wedding ceremony. 
Beach Wedding Attire 
When you are about to attend a wedding on the beach, you would what to for the most comfortable and coolest suit which would be ultra-lightweight without any construction in it. Having it in the summer, the seersucker fabric could be considered for its texture because it would let airflow to your body making it breathable. You could add some graphic and cold print to it with a Hawaiian shirt, which could be worn the outdoor barbecues or even out in the whole season of summer. If you do not want to feel sand under your feet, try to go for sneakers which would be durable and easy to clean the canvas uppers. All you would want is that your outfit matches the vibe of the celebration of the wedding and you ton of look sloppy at all in it. 
Formal Wedding Attire 
When you plan to attend a formal wedding, black tuxedo is going to be your best catch. You need to choose the best quality fabric which would be available at Suit Supply as it would have perfect construction in it as well as those reasonable prices to buy instead of renting it. Their suits would fit anybody proportion without any hesitation. Moreover, you would want to look timeless while wearing the ultimate formal attire while including your cufflinks as well. 
ALSO READ: Stylish Wedding Suits Perfect for Dad
Your life would get easier when you get to learn how to tie a bowtie while making it appear to be a perfect size. Do not go for too big or wide for those elegant weddings but you turn a few heads as you walk by.