Formal Wedding Attire vs. Semi Formal vs. Casual?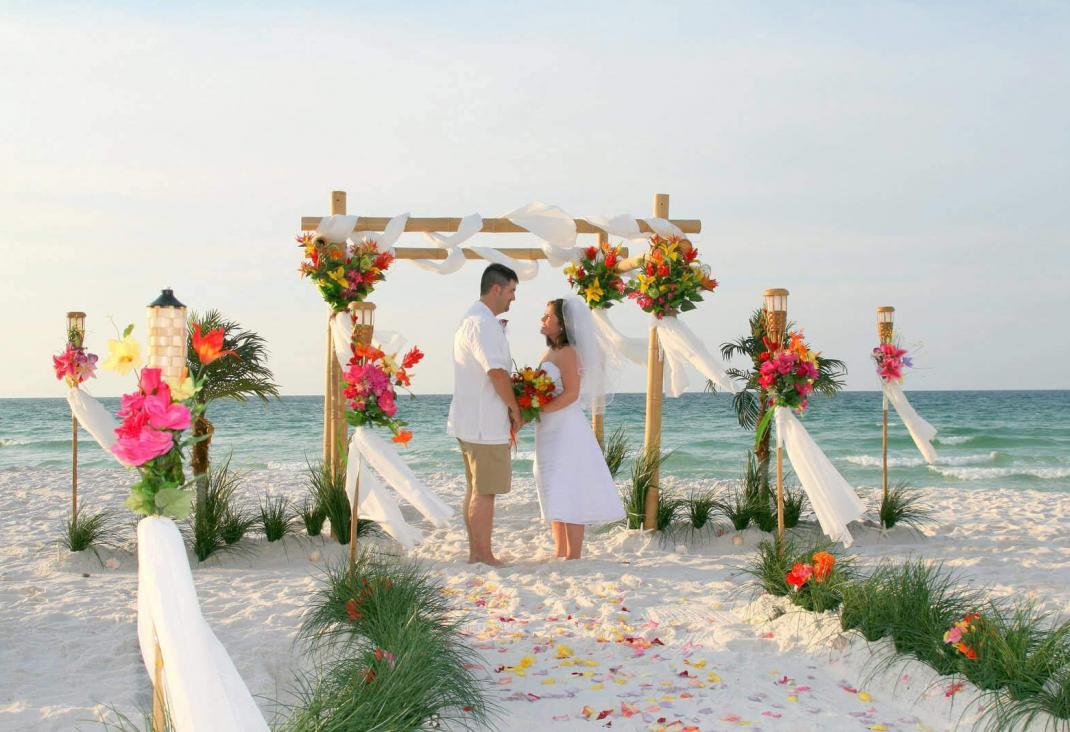 What to Wear to a Wedding 
The wedding guest cheat sheet that we have created has everything essential to know about anything about the wedding attire for you. Most of the time, you have no idea that what you should wear for the wedding you are invited to. But if you want to have information about it, you do not need to worry because all you would need to do is decode the invitation you just got. We are providing you with a cheat sheet, so you have an idea of what to wear for the wedding. 
Make sure you have the basics in your mind while you work on your outfit. You may even want to consider shopping before attending the wedding. However, it does not bring you to the point that you are supposed to spend a good amount on the attire you are about to wear as a guest. You may even want to get it from Rent the Runway as it would help you in searching the inventory of designer items having various dress codes. 
If the invite says 'White Tie'
When the invitation specifies for a white tie wedding, it would be formal that may include a long black jacket having tails with a white pique vest and bowtie to it. Moreover, for footwear, black leather shoes would go along with some white gloves. On the other hand, your woman is supposed to wear a full-length gown with some elegant jewelry and some glamorous makeup along with nice hair. 
If the invite says 'Black Tie'
This is considered to be an evening wedding, and it asks for formality. A tuxedo in solid colors with a black bowtie as well as the cummerbunds and patent leather shoes would make you look dope. Whereas your lady would wear a cocktail dress or an evening gown would do just fine. Anyone would be able to guide for the length of the dress that may suit for the wedding. 
If the invite says 'Formal Attire'
It could be any formal wedding which could be a white or black-tie one. You may want to go with a tailored tuxedo to look your best, and your lady would look perfect in an elegant gown for the event. The word formal attire is used to indicate that the wedding would ask you to wear something less formal than a black-tie wedding. This comes down to the fact that tuxedo is not required, but you may still have to be formal. 
You would need to wear a formal suit in dark colours or even a tuxedo along with a tie. Whereas your attire could go for a long evening dress maintaining the formality required for the wedding. 
READ: Types of Suit Every Man Should Own
If the invite says 'Cocktail Attire'
This comes off to be less formal than the weddings discussed above. As there would be no need for a tux for the men or floor-length gowns for the women. You would want to wear a simple suit and tie having darker shades of the colors in the winter season, and lighter colors would be perfect for the summer season. On the other hand, your partner would look great in a jumpsuit, a dressy suit, or an evening cocktail dress. 
If the invite says 'Beach Formal'
This is the wedding where you would want to impress along with dressing according to the environment around. Try to go around the outfits you would wear while going to a restaurant or even on a summer night. You would look good in a summer suit consisting of a linen shirt with the linen pants along with sandals. Whereas those from summer sundresses having knee-length would look amazing with some flat sandals on your partner. To enhance the look, it would be better to go for makeup as well as hair by keeping it minimal. 
If the invite says 'Semi-Formal'
It would all depend on what time the event will take place. You would want to go for darker colors for the evening time and lighter colors for the daytime. Even though you would still need to be formal by making yourself come off as elegant and sophisticated as you can. It would be better to dress better than a casual family barbecue that means shorts, sneakers, and polo shirts would be completely no-no. You need to dress to impress the people you would meet there. So try to go for a suit and a tie as considering the time of the day, but pocket square and wristwatch would do wonders for you. Your partner is supposed to wear some dressy skirt and atop of a cocktail dress that is tailored. Do not miss out on the jewelry that is one of the best option s for this kind of wedding. 
READ NOW: Stylish Wedding Suits Perfect for Dad
If the invite says 'Casual'
You could wear anything when you hear the word casual, but that would not be acceptable when it comes to being on a wedding. You would want to go for the option of looking business casual so that you could have a safe bet and not embarrass yourself from it. It would be good for you to wear a polo shirt having a button-down and some dress pants with it. And your partner could work with a summer sundress along with a skirt or pants having a colored blouse with it. It would be good to keep the makeup as well as the hair natural for the look.