How To Choose the Right Shirt Fabric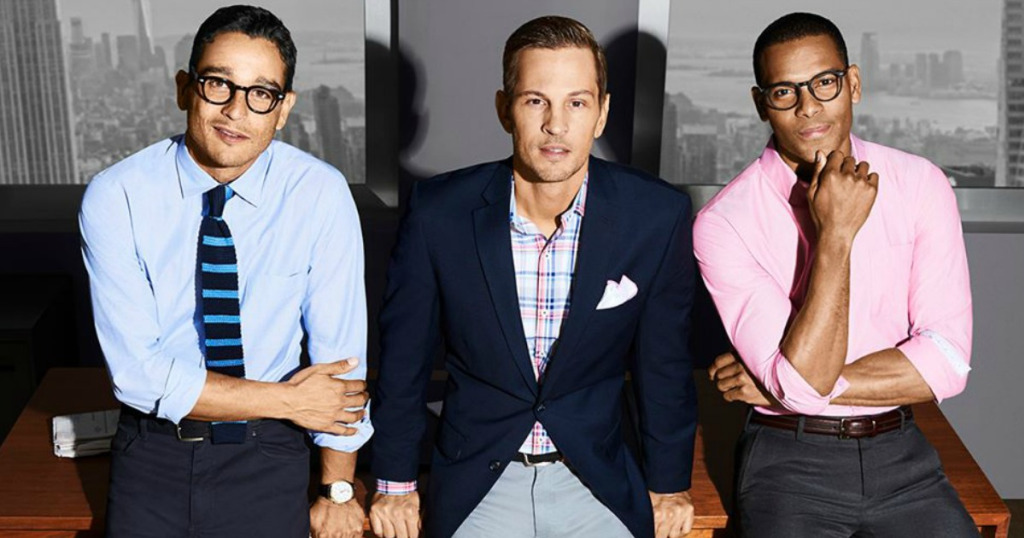 Only a tailor is the one who has to hold onto the dress shirt weaves and not everyone else has the wrong mindset. You need to understand the cotton weave of your common dress shirt like most of us by the shirts from the racks and wear them in a routine which has its significance. Initially, we start from the colour, the fit and the shirt collar type while we go shopping for the button-up shirts. Most of us even look at the ingredients as looking for the quality of the shirt so that we know enough about the best cotton but instead it gets more complicated than usual. 
For this, you need to look close to the dress shirt weaves as some of them are called poplin, some twill and some oxford playing their roles in how we wear a shirt and what can they offer us often. 
What Is Dress Shirt Weave 
The way the cotton threads are put together are considered the weaves and by that, the fabric is formed. By that not only the shirt has a different look on it but also feels different according to its texture while draping it as the way you iron it. You are supposed to keep in mind as well that where and when would you wear the shirt. 
Thread Count 
The higher the thread count would be, the silkier, smoother and more expensive fabric it would be. Just like all the other elements of clothing, the dress shirt also has a reference number to it like the 50s, 80s, 100s, 120s, 140s, 170s, and up to 330s. These numbers display the yarn size which the thread count that should be more than 100 as it will indicate 2-ply fabric. 
Two-Ply vs. Single Ply
Only hardly some dress shirts have fine single ply yarns on it when the higher number thread would be counted, then the two yarns will be twisted together. When the thread count is 120, it means that 60 threads of every single ply are twisted with each other which would not be much smoother and so the whole it carries on till 330s. When you see at the ply and the thread count, you would know the shirt quality by it. Apart from that, the ingredients have many roles in it to make it look much luxurious fabric for the shirt. 
Next is the guide of how to know about the dress shirt weaves like how and when you are supposed to wear them. 
Dress Shirt Weave Types 
You would want to know that what kind of weaves are present and how are they different according to the wearers' needs. You are not supposed to wear a weave on a scorcher day so you would want to know the little details about it. 
Poplin 
Poplin is also known as the broadcloth and is made of cotton weave. The threads are closely woven together in the criss-cross form. Poplin has its strength and it is thin along with being light-weighted and cool having a great finish on it. You can wear this dress shirt in summer to work because the sheen on it is little which makes it look professional and has texture to it as well. You would want to wear this as an undershirt of the two-piece suit as for having no sweat. Although the thin weaves mean there are many varieties in white which could have a transparent look to it as well. 
Twill
The cotton fabric is durable and is much softer than poplin and has more sheen to it. The threads in it are weaved horizontally under and vertically over to have a diagonal pattern to it. By this, you have a very interesting pattern over your shirts looking like herringbone, the diagonal rib print or even the houndstooth. It is usually thick and soft, does bot get crease on it easily and it is iron proof. When you wear it, there is perfect drape to it and makes it look like thing are done under the suit but surely, it gives you a smart finish at last. 
Oxford
As being a cotton fabric, it is more known as the basketweave where the threads are weft differently and are crossed in equal numbers to the warp threads. There is one coloured and one white thread usually for having that signature checkerboard look which no one can argue about. As the fabric has versatility, you can wear it anywhere and anytime and mostly for casual events having button-down with jeans and no tie on it for the weekend. Although you can wear the shirt to the office if it looks professional because of its cut. You can wear it on cooler days because of its thickness. 
End-on-End
Their texture is gentle as there are two or more colours in it due to which it gives that dual-tone finish on it. Although you cannot see the double colour much because the colours are unified in a way when you look closely, you would be able to look at the pattern having a unique finish to it. These are light weighted and have crisp o it so you can wear them in warmers days with an alight cotton suit on it. Otherwise; they act like the best weekend shirt. 
Pinpoint
It is just like oxford hut the yarn is finer and the weave is tighter on it. You can say it fits nicely between the casual oxford and the traditional poplin or the twill. As it is thick, it is durable but does not have an elegance to it because of that and you cannot wear it to some fancy event but could be used only for work purposes. 
Dobby 
As the weave is jacquard like, it is considered as posh. It has a specific geometric designed it which look like it is over the fabric when touched. You can feel the loom being raised and the warp threads at the bottom individually due to which it has that dobby's special pattern. But not all the dobby fabrics are alike and same in appearance, there is variety in their texture, colours, weights and how it feels while touched so you better have some style in your head regarding your dress code before buying it. 
Herringbone 
These have like v-shape bones that are on the herring of the fish and that is why these shirts are called herringbone. There is texture to the fabric along with a twill which when woven, creates some chevron pattern on it with reflection. As it is heavier in its weight, you can see it mostly during cold weather. You can wear it under the tweed jacket while it has texture to it and has a silk knit tie on it. You can easily complement anything with herringbone and you should never be afraid of experimenting on it at all.